Read All News
The Best Christmas Pageant Ever: The Musical Returns to HT@MTC
Nov 23, 2021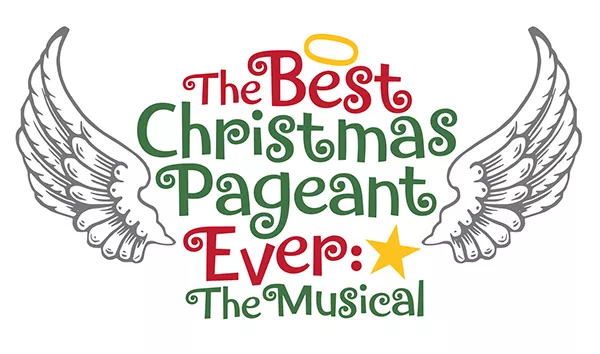 Columbia, S.C. – Columbia Children's Theatre's holiday favorite The Best Christmas Pageant Ever: The Musical is back by popular demand at Harbison Theatre at Midlands Technical College on Saturday, December 4 at 3:30 p.m. or 7:30 p.m.
The Best Christmas Pageant Ever: The Musical
(Columbia Children's Theatre)
Harbison Theatre at Midlands Technical College
3:30 p.m. and 7:30 p.m. | Saturday, December 4, 2021
Tickets: $15
Join the entire Herdman clan as they crash, bash, smash, and sing their way to the true meaning of Christmas. The Herdmans are the worst kids in the history of the world – so when they crash Sunday school and demand parts in the Christmas pageant, the whole town panics. There's not supposed to be biting or cigar-smoking in Bethlehem, and while these kids have never even heard the Christmas story, they definitely have rewrites.
Soon everyone is calling for reluctant director Grace Bradley to cancel the whole thing. It's up to Bradley and the Reverend to help their community see the Christmas story and the Herdman kids through new eyes in this buoyant musical adaptation of the funny and touching holiday classic.
"The Best Christmas Pageant Ever is a great way to kick off the holiday season," says CCT Artistic Director Jerry Stevenson. "With a lot of humor and a heartwarming finish, it's one of those rare shows that can entertain both the youngest and oldest members of the family. It's a great fit for all ages."
Adapted for the stage by Jahnna Beechman and scored by Malcom Hill Gartner, this production is filled with many of Columbia Children's Theatre's outstanding professional actors along with a cast of children from CCT's YouTheatre. The production is based on the original play by Barbara Robinson.
"We are excited to welcome families to the theatre with this fun holiday tradition," said Kristin Cobb, Executive Director of HT@MTC. "We've set two show times so both the young and young-at-heart can enjoy."
Tickets are available at HarbisonTheatre.org or by calling the box office at 803.407.5011.
We are working within CDC guidelines to make sure our patrons, staff, and volunteers will be safe, and we will keep all ticket purchasers informed if any changes are made to this performance. For HT@MTC's safety information, please visit https://www.harbisontheatre.org/safety-information.