Read All News
Beloved Children's Character Comes to Life in Family-Friendly Musical
Apr 13, 2022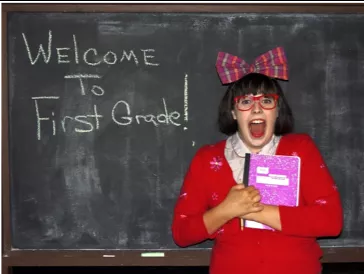 Junie B. Jones: The Musical
COLUMBIA CHILDREN'S THEATRE
HARBISON THEATRE AT MIDLANDS TECHNICAL COLLEGE
APRIL 23, 2022 • 3:30 PM | • 7:30 PM
Price: $15 | Ticket are available.
The Columbia Children's Theatre (CCT) presents two shows of its production of Junie B. Jones: The Musical. Harbison Theatre at Midlands Technical College host the afternoon and evening performances next Saturday, April 23, 2022.
Junie B. Jones is an "almost six-year-old" who first captured imaginations when the first in a series of books was published in 1992. In all, The New York Times bestseller has sold more than 65 million copies as readers followed the beloved character from kindergarten into the first grade.
"Junie B. Jones usually gets laughs from on the page, but next weekend she'll get those laughs from the stage," said Kristin Cobb, Executive Director of the Theatre. "These family-style shows are always so much fun…just something about an audience of giggling young people that is contagious."
Junie B. Jones: The Musical is a CCT Mainstage production featuring a talented cast of professional actors. Since its first show in 2005, the CCT Mainstage has performed for thousands of families across the Midlands, and it is proud to bring this production to the Harbison theatre.
The show is directed by CCT's Artistic Director Jerry Stevenson. "It's always fun to mount or produce a show like Junie because the stories are all such instant classics," says Stevenson. "The musical is built for both parents and kids to enjoy, so it's really a great show for the whole family."
Tickets and additional information are available at HarbisonTheatre.org or by calling the box office at 803.407.5011.