Read All News
Articulation Agreements Provide Significant Savings on the Path to In-Demand Careers
Jan 12, 2021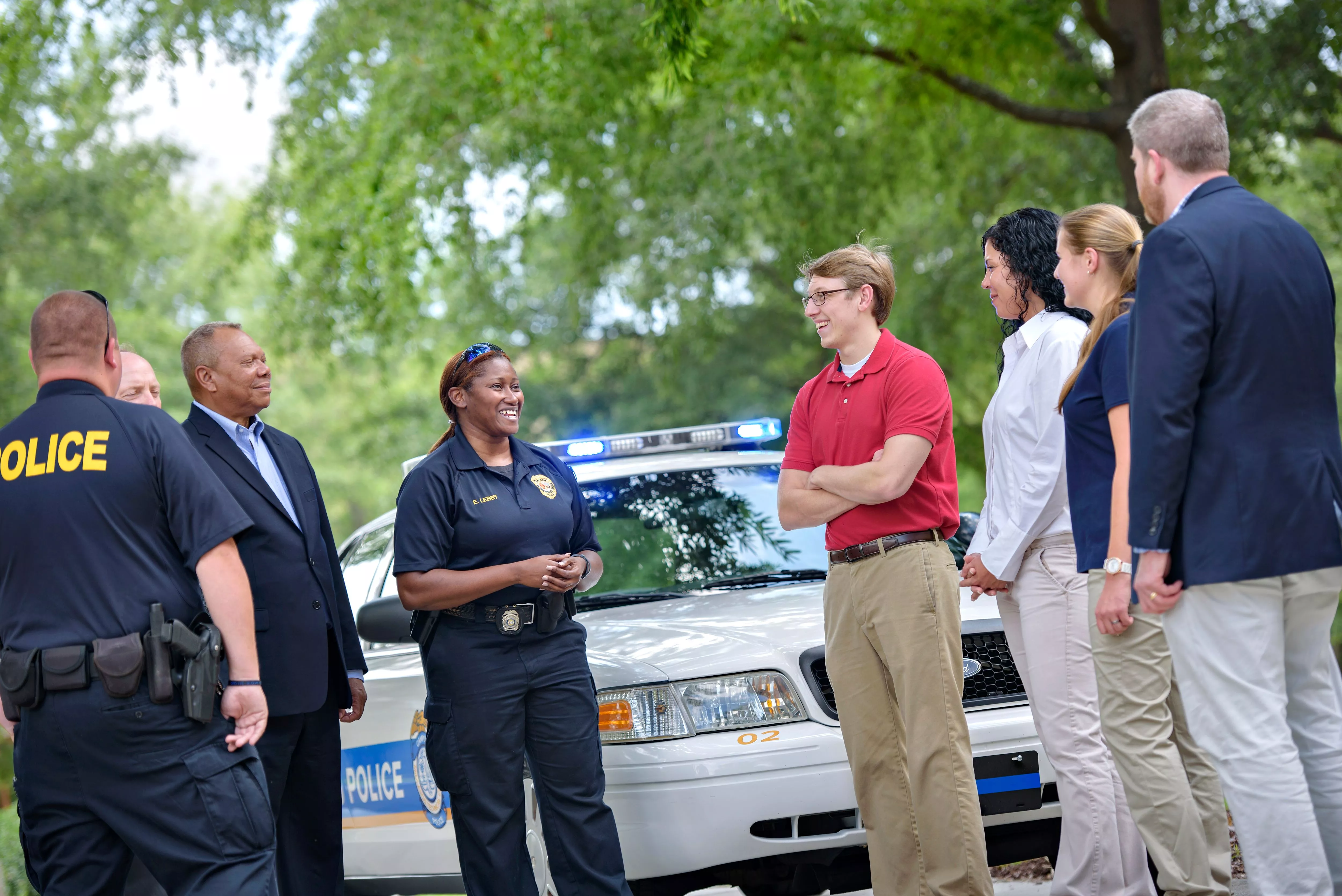 Midlands Technical College is a leader in developing pathways that open doors to careers with significant earning potential. The newest articulation agreement with Lander University makes it easy for students to graduate from MTC with a two-year associate degree in criminal justice and then seamlessly transfer to the four-year university.
Currently, MTC has more than three-dozen articulation agreements with colleges and universities throughout South Carolina. These along with MTC's bridge and transfer programs provide students significant savings on their path to in-demand careers.
Under the new agreement, Lander University will accept up to 64 semester hours of credit from MTC's Associate in Applied Science in Criminal Justice to apply to Lander University's Bachelor of Science in Criminology. The student will complete additional hours at Lander to earn a total of 120 hours.
"Articulation agreements are beneficial to students in many ways," said Dr. Ronald Rhames, MTC President. "These agreements help clarify what courses students should take, eliminate guesswork regarding transferability, and ultimately save students money and time."
This new articulation agreement is MTC's 10th current criminal justice articulation agreement. It's also MTC's fourth articulation agreement with Lander; the colleges already have agreements for nursing, paralegal studies, and human services.
In addition to articulation agreements, MTC also has several bridge and transfer programs. Bridge programs are formal agreements with four-year colleges and universities that provide a seamless transition to a wide variety of programs at the selected college or university. Transfer programs are designated degree programs that are designed for transfer with or without a partnership agreement.
Articulation agreements, as well as bridge and transfer programs, are not only beneficial to students, they also help supply skilled employees to many sectors of the economy. One example is the operations and supply chain transfer program launched in September 2019 between MTC and the University of South Carolina's Darla Moore School of Business.
"There is a growing need in our state for qualified supply chain management professionals," said Dr. Barrie Kirk, MTC Provost. "This articulation agreement creates a clear pathway for students to become part of the world-class supply chain manufacturing and technology industry in our region."
MTC has articulation, bridge, or transfer agreements with colleges including Benedict College, The Citadel, Claflin University, Coker University, Columbia College, Columbia International University, Limestone College, The Medical University of South Carolina, Newberry College, Palmetto College University of South Carolina, South Carolina Fire Academy, South Carolina State University, Southern Wesleyan University, University of South Carolina, University of South Carolina Beaufort, and University of South Carolina Upstate.
While students in MTC articulation and transfer pathways go on to earn a four-year degree, those first two years at MTC offers significant savings on tuition and fees. For most in-state colleges, students will save at least $7,000-$8,000 per year by starting at MTC. With some private colleges, the savings can be upwards of $40,000 per year.
All journeys into higher education begin somewhere. Technical colleges like MTC utilize articulation agreements and other transfer programs to make the start the easy part. Completing core courses and general education requirements close to home allows students to gain high-quality college experience while reducing expenses and student debt while on the path to a bachelor's degree and beyond.