Read All News
Apprenticeships and MTC Alumni Association Reach Record Numbers as MTC Gains National Recognition for Services to Veterans and African-Americans
Jan 10, 2019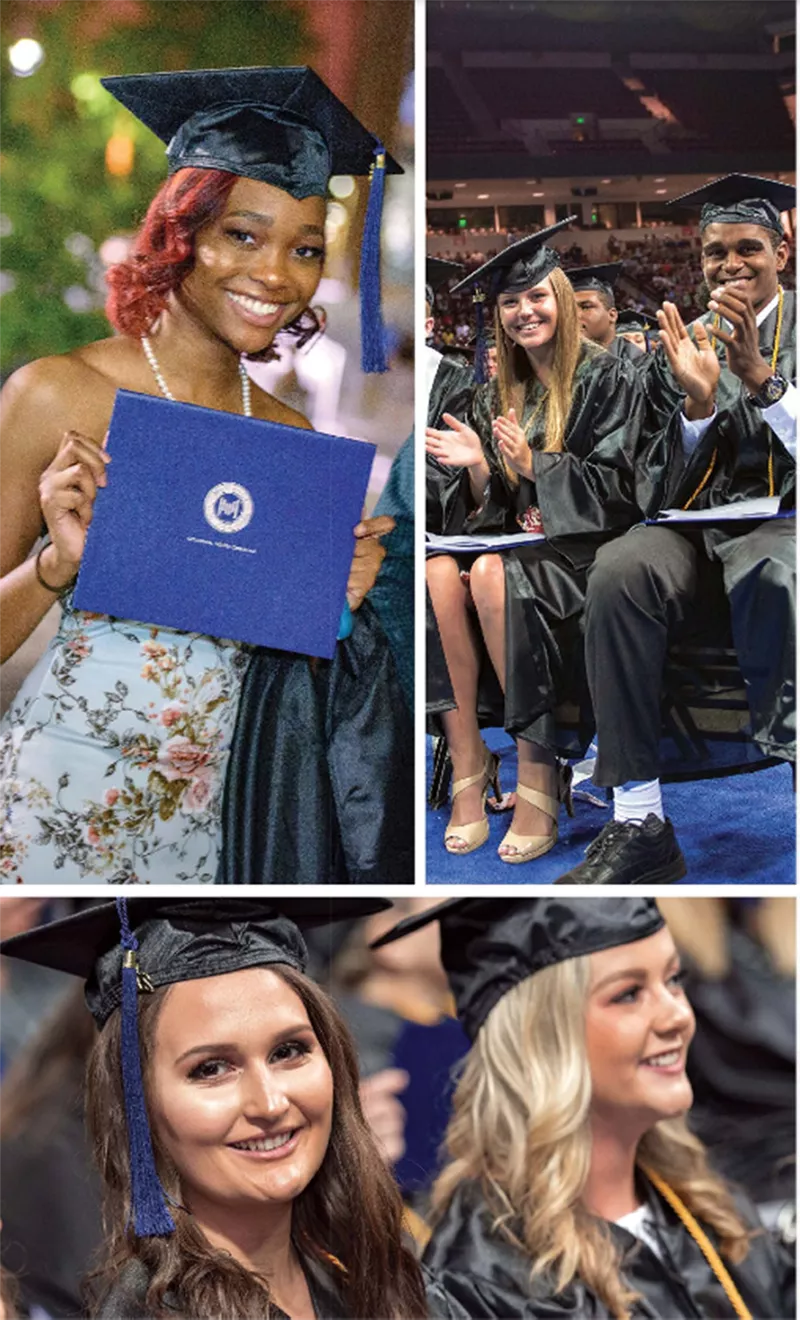 Midlands Technical College (MTC) has released its 2017-2018 Presidential Report, highlighting the college's major successes over the past year.
"We want to show the Midlands community how investments in Midlands Technical College are paying off," said MTC President Dr. Ronald L. Rhames. "MTC is producing top-notch graduates who are ready to fill in-demand jobs or continue their journeys in higher education. This presidential report shows how MTC is succeeding in its mission of making lives better and growing the local economy so everyone benefits."
The report details how MTC put more than $430,000 in state funding to work helping local businesses create more than 173 new apprenticeships in a variety of different industries including healthcare, manufacturing, and information technology. Apprenticeships are a fast-growing workforce development strategy that helps employers provide a talent pipeline for difficult-to-fill positions.
Also highlighted in the report is the MTC Alumni Association's record growth to more than 8,300 members, including recent graduate 92-year-old Annie Dillard. While alumni members reside throughout the United States, 98% live and work in South Carolina – contributing to the vitality and growth of the Palmetto State.
Other achievements in the full President's Report online include how MTC has experienced a historical increase in corporate-sponsored training locally while earning national recognition for outstanding service to veterans and African-Americans.
"'You can get anywhere from here' is not just a slogan, it's a promise MTC makes to the community," said Rhames. "When people see all that MTC has accomplished this past year, I hope they will see an opportunity to join us as a student, a corporate partner, or a donor."