Read All News
MTC Golf Classic Raises More Than $75,000
Nov 21, 2022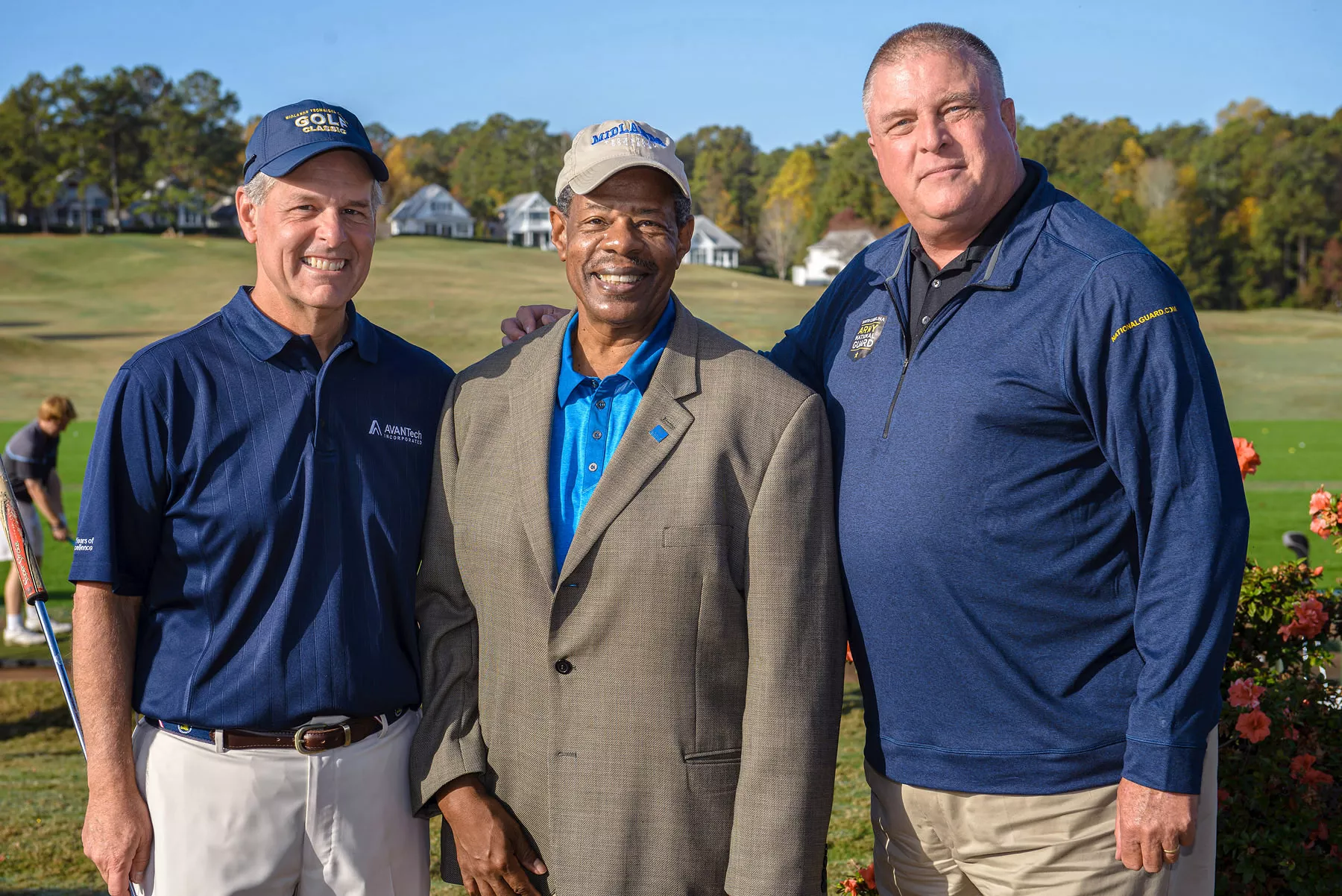 The 2022 Midlands Technical College (MTC) Golf Classic saw more than 120 golfers come together to raise at least $70,000 in scholarship money for veterans, current service members, and their families. Hosted at the Cobblestone Golf Course in Blythewood on November 7 and presented by Hood Construction, the tournament received significant financial support from AVANTech, Prisma Health, Founders Federal Credit Union, Bank of America Merrill Lynch, and 33 other sponsors.

"This event is an important effort in building workforce skills in the Midlands and I urge other leaders in business and industry to join me in investing in MTC," said Jim Braun, president and CEO of AVANTech, LLC and chair of the MTC Foundation Board. "Supporting great training for our military families helps fuel economic vitality throughout South Carolina."
"Because of these individuals and community partners, the MTC Foundation will be able to provide scholarships to some of our nation's finest," said Nancy McKinney, MTC Foundation CEO. "I would like to thank our presenting sponsor, Hood Construction, and everyone who donated their time, talent, and treasure to ensuring MTC remains a top educational choice for those who have served in our nation's armed forces and their families."
"MTC is one of the few Purple Heart Colleges and the only VetSuccess on Campus site in South Carolina," said President Dr. Ronald L. Rhames. "The Golf Classic is evidence of our commitment to serving those who served. And we've seen the difference it makes in one's life firsthand. Recipients of last year's scholarships are pursuing opportunities in welding, sterile processing, information technology, and other careers."
Each year, scholarships from the Golf Classic help service members and their families become work ready through MTC's QuickJobs program. The program gives students the training they need to succeed in high-demand jobs over the next decade.
About the Midlands Technical College Foundation (MTCF)
The MTCF is a 501c3 organization that builds and sustains relationships resulting in charitable gifts that support MTC.  Gifts and grants to the MTCF help ensure student access to quality education and training, enhance facilities and equipment, and improve the lives of students, faculty and staff, and the broader Midlands community. More at MIDLANDSTECH.EDU/about/mtc-foundation.