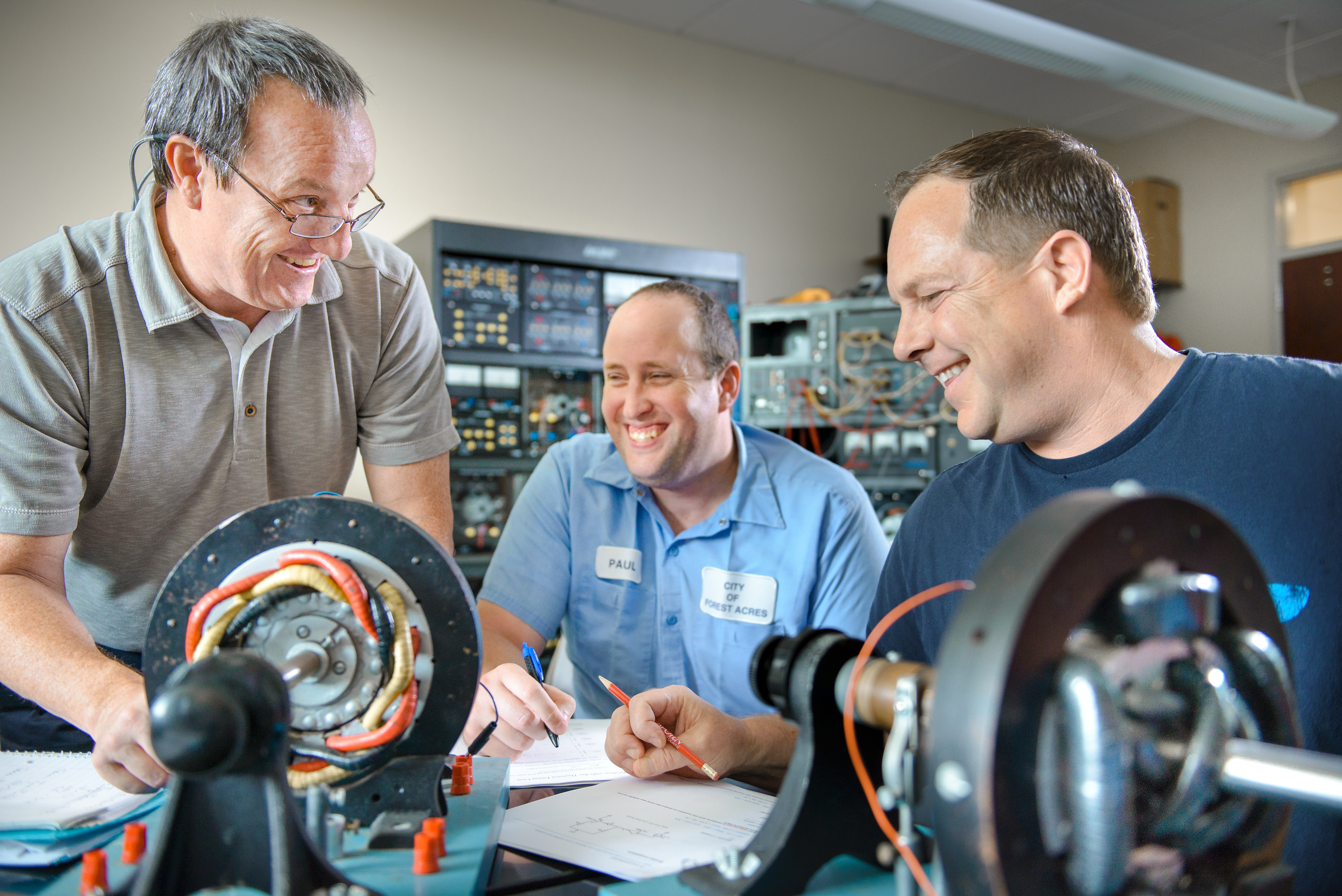 Do you struggle with finding skilled workers?
If so, an apprenticeship may be your solution.
By partnering with Midlands Technical College's Business Solutions office, your company can receive assistance in developing your own apprenticeship programs. We can connect you with aspiring apprentices looking for opportunities and provide free consultative services.
Let Us Help You Get Started.
Midlands Youth Apprenticeship (MYA)

MYA is a career-education pathway for area businesses that helps build a viable, local workforce for high-demand, hard-to-fill positions. It provides high school juniors the opportunity to get paid to learn as youth apprentices. Youth apprentices receive paid on-the-job training along with job-related education at MTC. Learn more about the MYA program here.

Adult Apprenticeship Programs

Midlands Technical College works with Midlands employers in a variety of industries to create adult apprenticeship programs to help develop the skilled workforce they need to be competitive. These programs can be developed as a recruiting tool to help you attract new employees or even as a retention strategy to help continue to grow and further develop your current employees. In either scenario, it creates long, rewarding career paths for your employees and helps to build loyalty and stability within your workforce.

Apprentices receive paid on-the-job training along with job-related education at MTC. All tuition and other costs are covered by employer partners and/or Midlands workforce development agencies.

Benefits for Starting an Apprenticeship

Free consultative services
Access to aspiring apprentices
$1,000 tax credits for each apprentice
Access to workforce development partners who may be able to assist with funding tuition, books, and other costs
Retention tool for competitive positions
Recruiting tool for hard-to-fill positions

Steps to Creating an Apprenticeship

Employer registers program with USDOL
Employer identifies aspiring apprentices internally or MTC helps recruit aspiring apprentices AND connects them to employers
Employer interviews and selects aspiring apprentice
Apprentice begins MTC classes and employment/on-the-job training and mentoring
Apprentice completes apprenticeship with MTC certificate and USDOL Journeyman credential