Read All News
YouTube Sensation Brings Pop Music Crossovers to the Midlands
Apr 01, 2022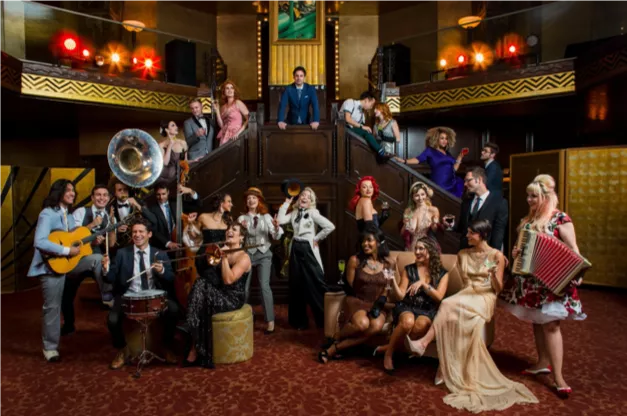 Scott Bradlee's
Postmodern Jukebox
BRINGING POP MUSIC BACK IN TIME
APRIL 12, 2022 • 7:30 PM
Price: $45 - $50 | Ticket are available.
A unique concert for music lovers of all ages is coming to Harbison Theatre at Midlands Technical College. Musician Scott Bradlee and his band, Postmodern Jukebox, will perform "Bringing Pop Music Back in Time" on Tuesday, April 12 at 7:30 p.m.
Bradley became a viral video star on YouTube by reimagining modern music in classic styles, such as Dua Lipa's "Levitating" as a roaring '20s tune. His band page has 5.63 million subscribers and his videos have accumulated more than a billion views.
"We bring a ton of great talent to our stage, but I am extra excited about this show," said Kristin Cobb Executive Director of HT@MTC. "Spend a few minutes with the Postmodern Jukebox videos and you are automatically transformed to a new happy place – I can't wait to have a stage act as a sort of magical music time machine."
Scott Bradlee was born on Long Island-born and rose to a successful career playing supper clubs and night spots in New York City. His transition to this line of music came after the Postmodern Jukebox's cover of the Miley's Cyrus hit "We Can't Stop" racked up over four million views.