Read All News
We've Made a Pact
Jan 14, 2020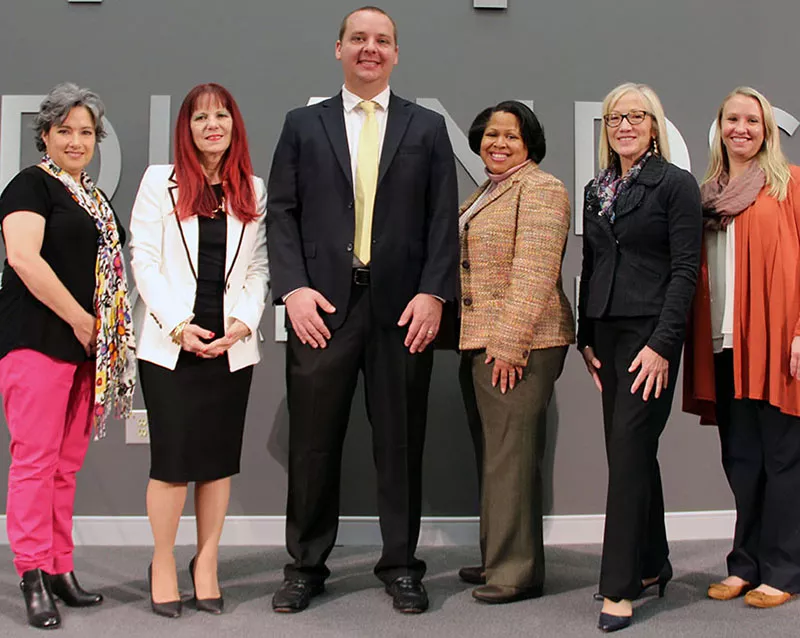 One of the biggest barriers to success for youth transitioning from foster care can be the lack of a strong support system. PACT at MTC, which stands for Prioritizing Academic and Career Training at Midlands Technical College, was formed to create a lifeline for education, career skills, and hope for these students.
The PACT program, which is funded by the Google Impact Challenge, supports approximately 50 foster youth, ages 16-21 in the Midlands area, by helping them transition from high school to post-secondary education to placement into high-growth, high-demand occupations. Each student in the program is assigned a personal support coach to guide them in achieving their academic and career goals.
"PACT at MTC is all about hope and encouragement," said Mary Rawls, PACT at MTC coordinator. "Our caring coaches are a lifeline for these students." 
According to research, many youth in foster-care transition have failed to develop skills such as critical thinking and problem solving necessary to be successful. Additionally, many of them lack a strong support system, which makes it challenging for them to make good decisions. Having a positive, caring coach encourages hope and confidence in students that assists them in completing their academic and career goals.
College staff and faculty serve as coaches, and key MTC professionals serve as primary contacts in the PACT network to help foster youth and the adults who support them. This network is creating a pipeline of foster youth aging out of dependent care to succeed in the job market, make livable wages, and strengthen the social vitality of the community.
Additionally, PACT at MTC draws from successful collaborations with area partners such as SCDSS caseworkers, local group home administrators, and foster guardians. PACT helps them navigate the college enrollment process on behalf of foster youth and proactively provides them necessary information including names and numbers of contacts designated for foster services and assistance with admissions, financial aid, advising, tutoring, and DSS forms. 
Laurie Brandes, director of independent living at Epworth Children's Home, said, "The PACT at Midlands Tech program has been a wonderful support for the young adults in Epworth's Independent Living Program. The life skills and college information sessions at the Summer Institute were very informative for both staff and incoming Midlands Tech students. The individual coaches and contact persons provide resources to our young adults whenever needed."
The contributions from PACT@MTC come at a time when the situation for so many young people in foster care is very dire. After an average of five years in foster care, foster youth approaching age 18 are unprepared for critical decisions that will impact their future. Few complete a high school education on time (43%), transition to college (10%), and graduate (3%). Without some college education, foster youth quickly experience an earnings gap on exit at age 18, qualifying only for low-wage jobs. In 2016, there were 720 transition-age youth (age 16-21) in SC and 130 in Columbia. More than 3,300 were under the age of 15.
"One of the hallmarks of MTC is our commitment to student success," said MTC President Dr. Ronald L. Rhames. "PACT at MTC is one of the ways we share that commitment with our community, helping students gain education and skills for lifelong opportunities."
Learn more about PACT at MTC.