Read All News
Step Afrika! at Harbison Theatre
Sep 19, 2022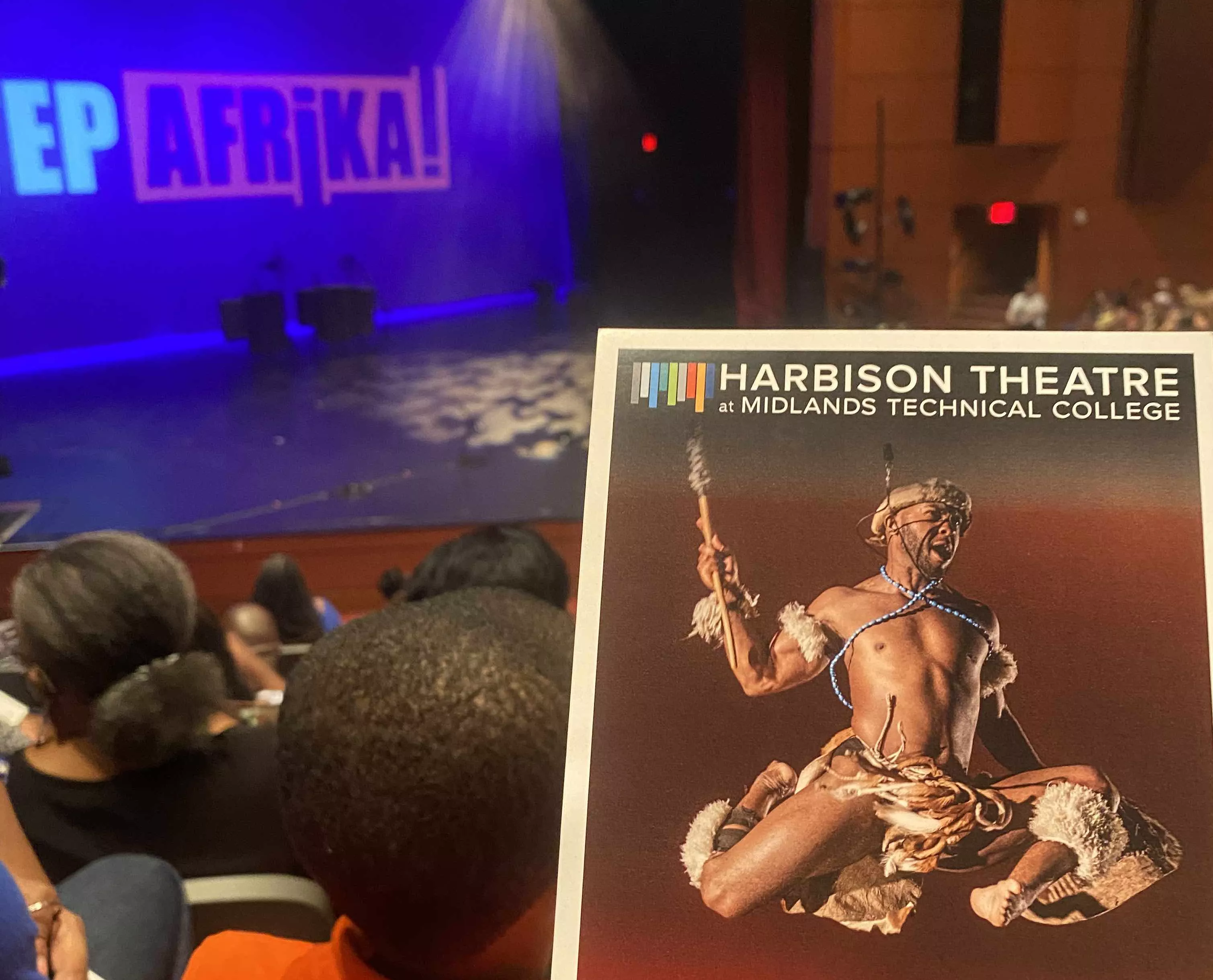 The sounds of West and Southern Africa made their way to Harbison Theatre at Midlands Technical College (HT@MTC) on Saturday, September 17 at 7:30 p.m.
"Step Afrika! is an interactive performance combining dance, music, and storytelling into a high-energy performance" said Kristin Cobb, executive director of HT@MTC. "But just as importantly, they help audiences gain a broader understanding of different cultures and art forms, both historical and modern."
Founded in 1994 by C. Brian Williams, Step Afrika! is the first professional company dedicated to the tradition of stepping. The group combines percussive dance styles often used by many historically African American fraternities and sororities and an array of contemporary dance. Their work is also featured at the National Museum of African American History and Culture.


"Their performance is not just a dance show," Cobb added. "The blend of technique, agility, and the rush of energy makes each performance unique will leave you with your heart pounding."
Harbison Theatre at Midlands Technical College
Harbison Theatre at Midlands Technical College offers programs and productions that encourage reflection, examination, and discovery; and provide entertainment, education, and opportunity to professionals, learners, and community members in all stages of life. A focus on community inclusivity and engagement in the arts are priorities that allow Harbison Theatre to be the bridge between Midlands Technical College and the community it serves. Through cost effective show pricing and a location that is conveniently nestled between the boulevards of Harbison and Lake Murray, Harbison Theatre is able to encourage and engage its servitude with the Midlands at large.