Read All News
Real Prepared: Corporate Investments with MTC Build Talent Pipeline
Nov 13, 2018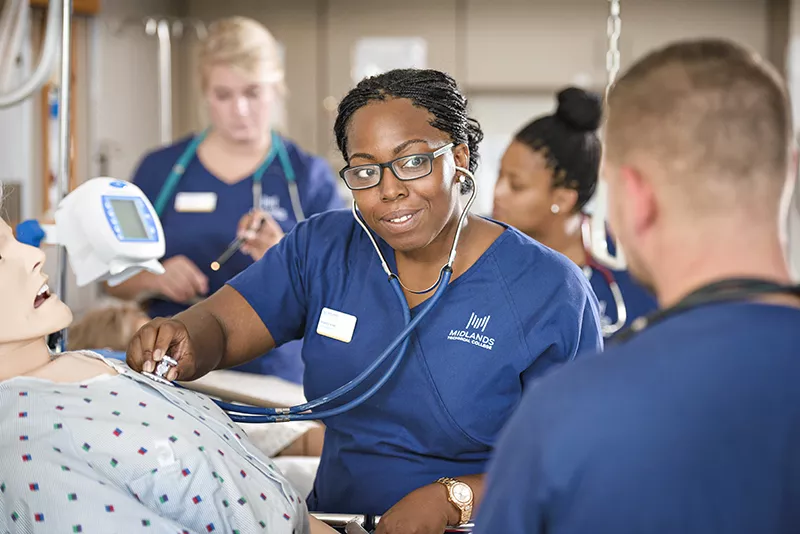 Midlands Technical College (MTC) and the Columbia Chamber of Commerce are joining forces and launching the Midlands Youth Apprenticeship (MYA) program, a partnership that creates a career-education pathway for area businesses while building a workforce track for students after high school.
"This partnership has created an invaluable apprenticeship program, and we are thrilled to already have organizations partnering with us to help make the MYA successful," said MTC President Dr. Ronald L. Rhames. "Getting students started on a successful education while keeping them focused on a career is exactly how we can address the shortage of skilled workers in our state, and these companies recognize that."
Wells Fargo and Bank of America recently provided seed funding for the new MYA project through the MTC Foundation.
"We are very grateful for corporations like Wells Fargo and Bank of America – both who are proud to invest in a program that looks at ways to equip high school juniors and seniors with the skills needed to establish successful careers," said Nancy Keon, CEO of the MTC Foundation. "Their leadership in funding an important endeavor such as this signifies dedication to workforce sustainability, as well as commitment to the partnership between MTC and the Columbia Chamber."
At the end of the two-year program, students will have a high school diploma, certification in a specific field from Midlands Technical College, credentialing from the U.S. Department of Labor, and two years of paid work experience – all of which make students ready on day one to work in the specialized positions companies require.
"Partners of the Chamber tell us that trade-based businesses are struggling to fill jobs with skilled workers," said Carl Blackstone, Columbia Chamber President and CEO, "Developing a program with the right partners will address this skills gap and provide an attractive option for high school students. These organizations realize the opportunity their donations make in enabling students to make smart choices while increasing the talent pipeline for area businesses," continued Blackstone.
This is just one of many ways corporations can partner with MTC and contribute to building a viable workforce pipeline. By giving to MTC, corporations are making a real impact in the community through the career-oriented education.
"MTC's priority has always been to give students an affordable education that prepares them efficiently for a successful career," Rhames said. "We hope other organizations will take notice of Wells Fargo and Bank of America's lead and invest in MTC and its students."
For more information on the MYA or how you can establish a specific giving pathway to meet your company's needs, e-mail Tom Schlictman at schlictmant@midlandstech.edu.