Read All News
"Peter Pan and Wendy" Production Takes Flight on March 17 at Harbison Theatre at Midlands Technical College
Mar 04, 2019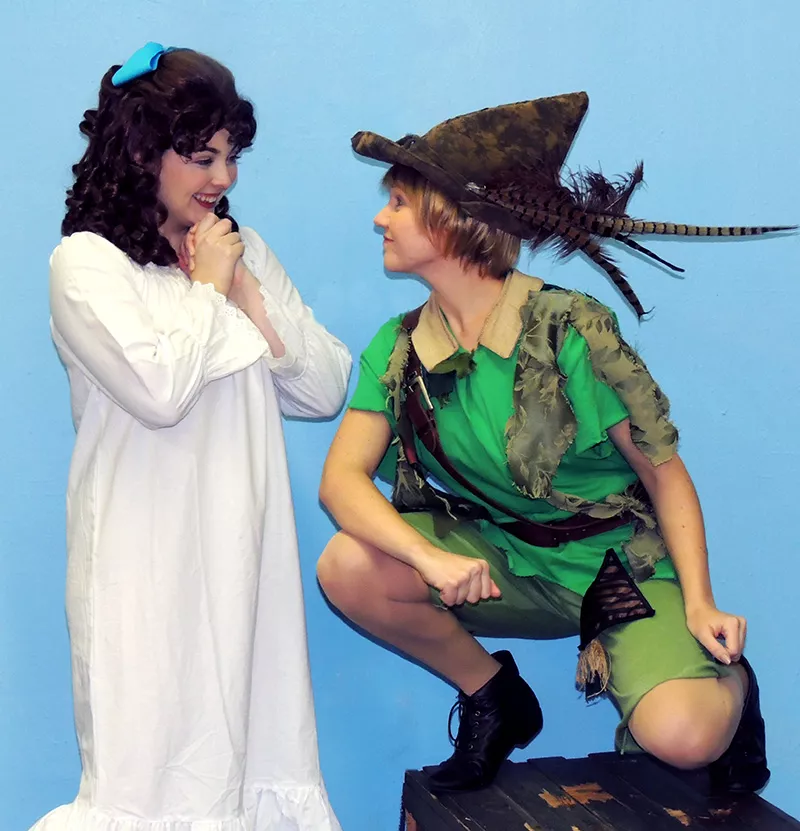 Take a trip to Neverland and back with Columbia Children's Theatre's presentation of Peter Pan and Wendy at Harbison Theatre at Midlands Technical College on Sunday, March 17, 2019 at 3:30 PM.
This production is a re-imagining of J.M. Barrie's classic book. The plot focuses on Wendy's transition from child to responsible young lady – with plenty of adventure in between! When Wendy refuses to leave the nursery and sleep downstairs, her mother gives her a mysterious box containing Peter Pan's shadow. Unable to resist, Wendy opens it, Peter arrives, and they're off to Neverland. But even there, Wendy must learn what it means to grow up. Full of enchanting music and beloved characters, this fast-paced adaptation of Peter Pan and Wendy is a treat for children of any age. 
"We're so excited to continue this series with the Columbia Children's Theatre on stage at HT@MTC," says Kristin Cobb, Executive Director of HT@MTC. "I can't wait to see all of the hard work that's been put into such an adventure-packed show! Bring the kids and join us in Neverland on this special afternoon."  
This cherished adaptation was written by GRAMMY-nominee Steve Goers and award-winning playwright Alyn Cardarelli, the famed Second City alum and a co-founder of Emerald City Theatre Company in Chicago. Katy Walsh of Chicago Theatre Beat called the show "A fun family pleaser with comedy and sentimentality that reaches the child in all of us."
Columbia Children's Theatre (CCT) Artistic Director Jerry Stevenson has assembled a group of seasoned talent to bring the magic of Neverland to life.  Sarah Krawczyk plays the role of the Wendy Darling, Courtney Reasoner portrays the lovable Peter Pan, and Lee O. Smith is Captain Hook. Other cast members include Paul Gilbert Lindley, Luke Holt, and Jordan Harper as Tiger Lily.
"We're thrilled to be returning to Harbison Theatre at Midlands Technical College," says CCT Artistic Director, Jerry Stevenson. "The beautiful sweep of the show, the special effects, and the 'flying' are perfectly suited to its wonderful performance space!"
Tickets are $12 and ages three and under are free. Tickets can be purchased online at HarbisonTheatre.org or by calling the box office at 803.407.5011.