Read All News
Our Transition Back to Normal Means Meeting Student Needs
Apr 13, 2021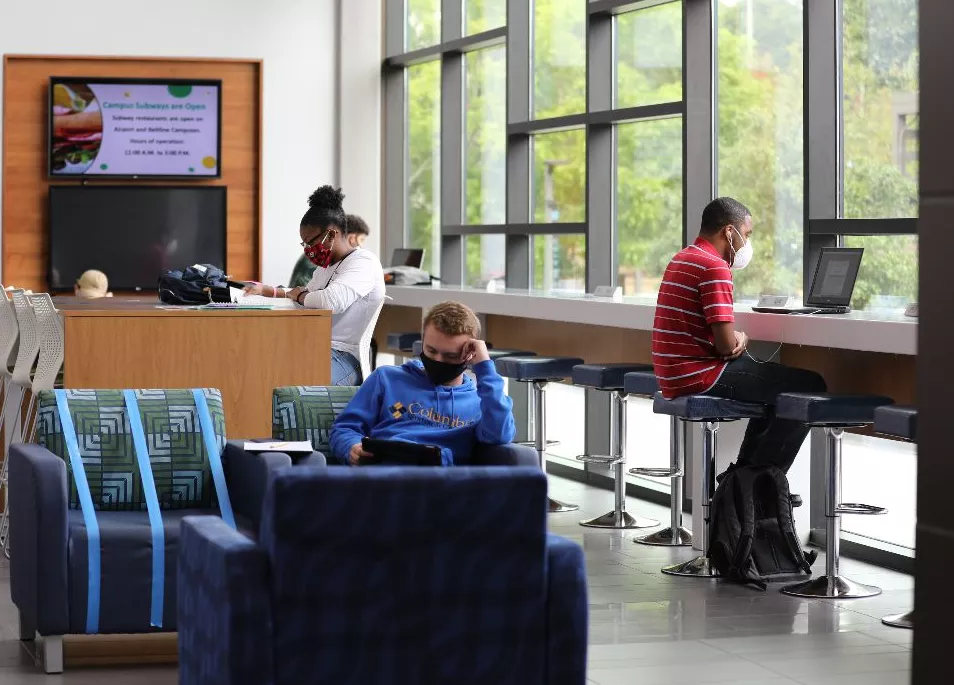 An excerpt from the April 2021 President's Newsletter.
Future Class Offerings
At MTC and colleges across the country, COVID-19 has changed the way students learn and interact with their peers, instructors, and the business community. Some of the changes have been positive for students, such as increased flexibility in learning options. For others, the limits on in-person learning and activities have been challenging. And while the COVID-19 pandemic is not over, things are slowly starting to get back to normal as more of the population becomes vaccinated. 
"At MTC, getting back to normal means increased on-campus classes and increased in-person events, done safely per current CDC and DHEC recommendations. It also means we will continue to offer the effective, flexible learning options many students have found invaluable," said MTC Provost Dr. Barrie Kirk.
This fall, the majority of MTC's classes will be offered on-campus. Flexible learning options, such as online degrees and programs, hybrid, and virtual classes will continue to be offered because many students ask for and need them. College administrators will be monitoring how quickly on-campus and other types of course sections fill, and they will add more of the desired sections as needed to meet student demand.
Upcoming Celebration Ceremonies
In March, MTC announced its annual graduation ceremony will be in person and outdoors at Segra Park, home of the Columbia Fireflies, on May 1. And later this month, MTC will hold an in-person pinning ceremony for students in MTC's School of Health Care.
The pinning ceremony will be outdoors at the Blowfish Stadium on April 24 and will honor students in Allied Health Sciences (Nursing Assistant, Phlebotomy, Cardiac Care), Dental Hygiene, Medical Laboratory Technology, Nursing, Pharmacy Technician, and Radiologic Technology. Pinning ceremonies are held at the conclusion of certain health care programs and signify students have achieved professional licensure and/or successfully completed their program requirements.
"I'm thankful for the technology that has allowed us to celebrate student achievement remotely in the past year. But I've also missed seeing the joy on students' faces in person at these special ceremonies," said MTC President Dr. Ron Rhames. "Getting back to more in-person ceremonies, classes, and activities is important to our students, and it's important to me as well."