Read All News
MTC Students Display Culinary Talents and Diverse Cultures
Nov 14, 2023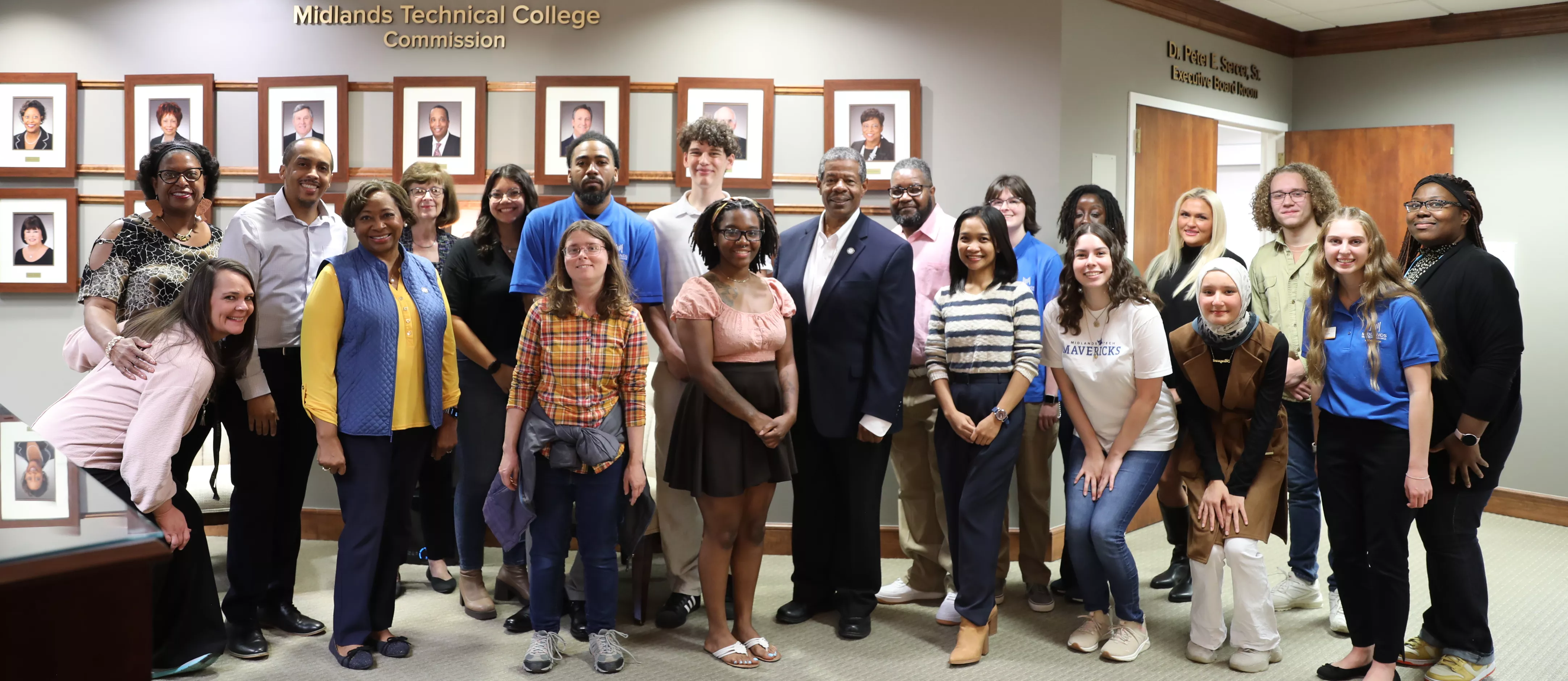 Borscht. Baklava. Banana pudding. These were just a few of the international and American dishes Midlands Technical College Student Ambassadors prepared for the first-ever MTC Ambassador Potluck with the college president and leadership.
The idea started wit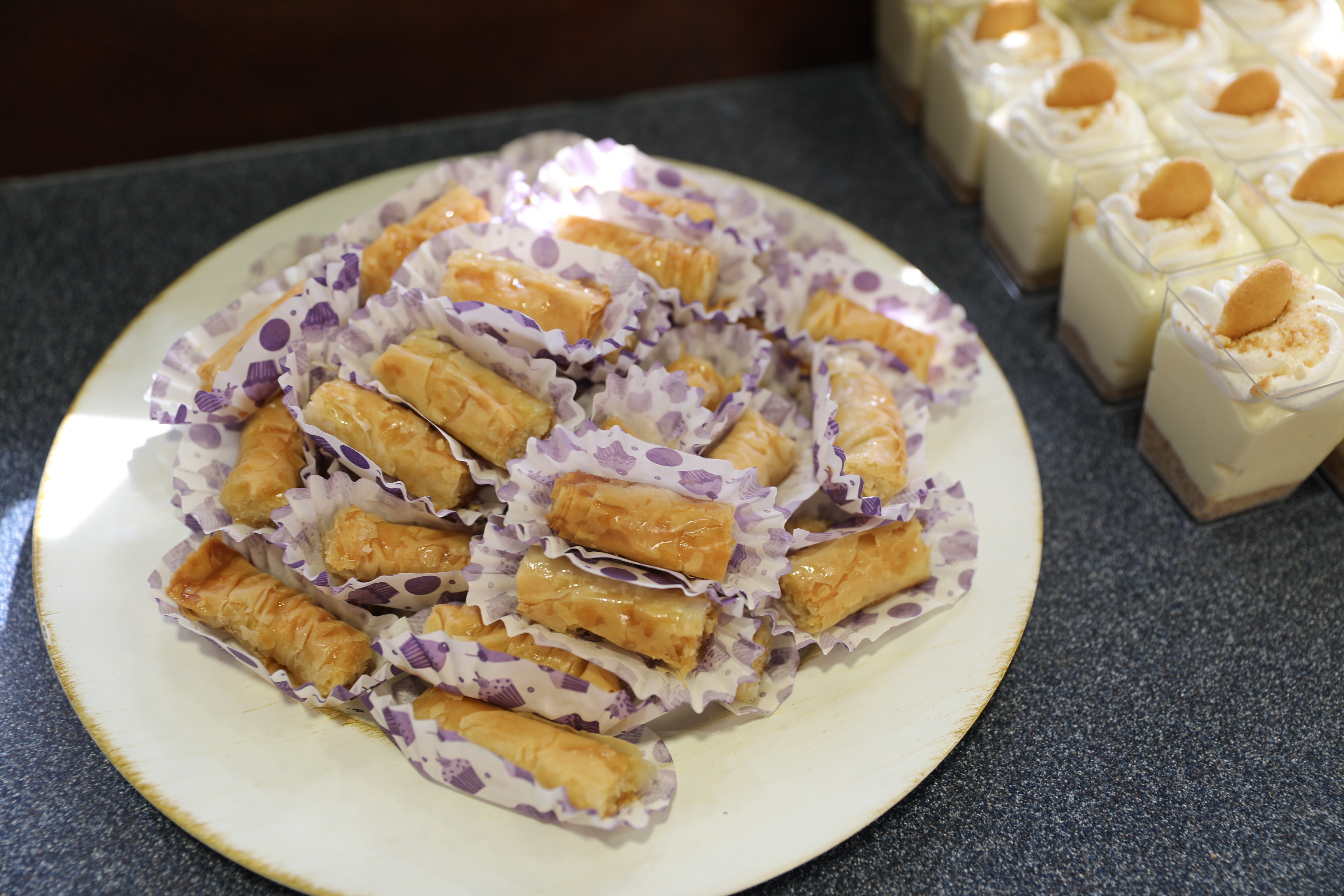 h a conversation between MTC President Dr. Ronald L. Rhames and several Midlands Technical College Student Ambassadors at lunch following a college-wide meeting. The students were talking about their culinary skills and how much they enjoyed sharing dishes from their diverse cultures.
Rhames said, "I told them, this all sounds delicious, but I think you guys are going to have to prove it." After that, Rhames got with his staff to invite the students to the President's Office for a celebratory potluck meal.
At the meal, students shared more than 17 dishes with additional contributions from the President's Office.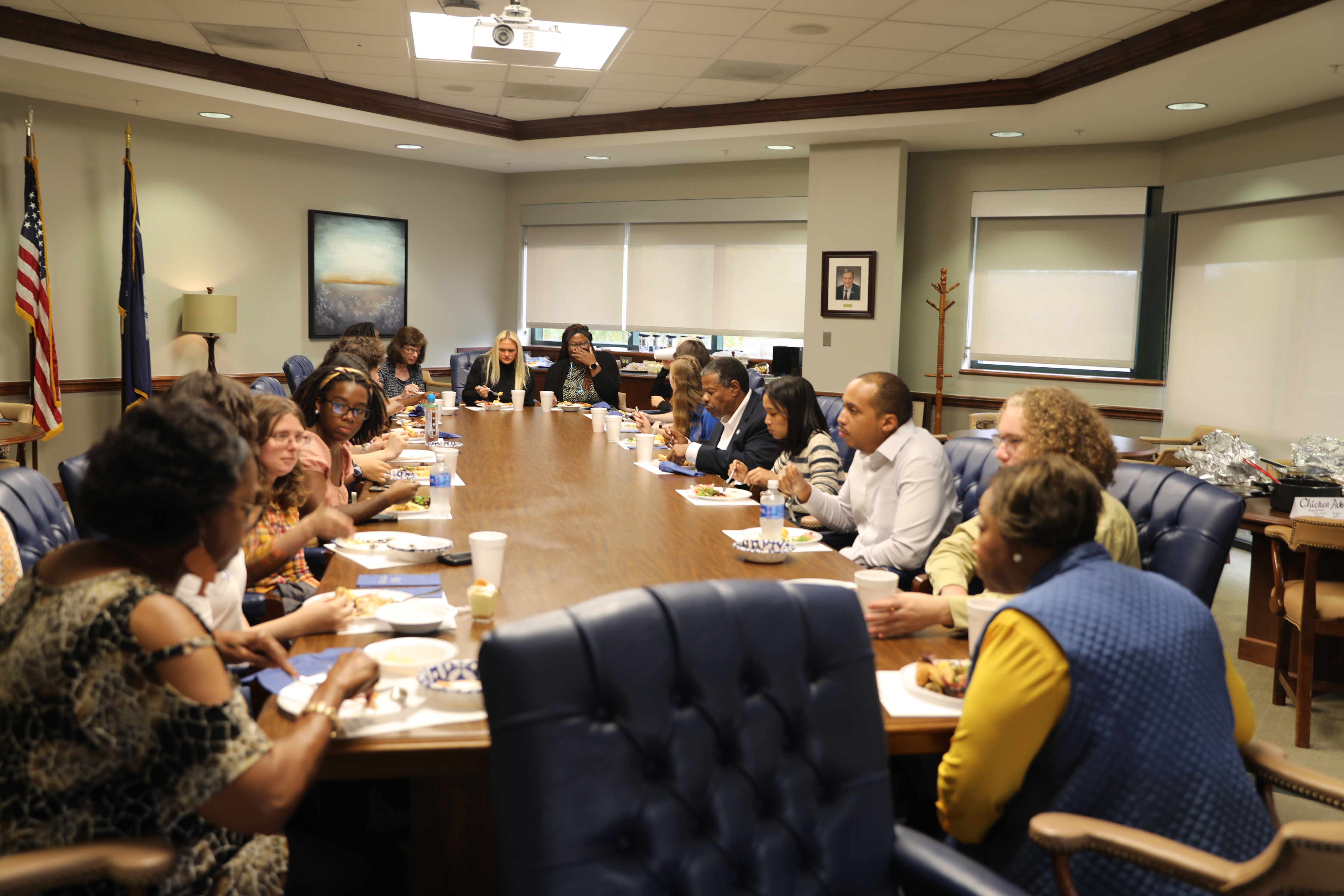 Several MTC Executive Council members and MTC Commission Chair Sandra Jackson attended the luncheon. Jackson said to the Ambassadors, "At so many college events, there is one constant, and that is your smiling faces. From the bottom of my heart, thank you. Thank you for everything you do."
Fredd Brisbon-Harris, one of the MTC Ambassadors who helped set the potluck in motion said, "I like the fact that we're from different cultures, and we brought our food together." 
MTC Ambassador Perla Rocha added, "We all had a great time, spending time with the president and executive board. I would do it again."
After the meal, Rhames was overhead saying to some of the students, "I've done a lot, but this is probably the best idea I've had."
About the Midlands Technical College Ambassador Assembly: The Ambassador Assembly is an honor/volunteer organization of outstanding students selected to represent MTC at college and community events. Members are selected on the basis of academic performance and extra-curricular activities.