Read All News
MTC Leads on Workforce Development
Apr 11, 2022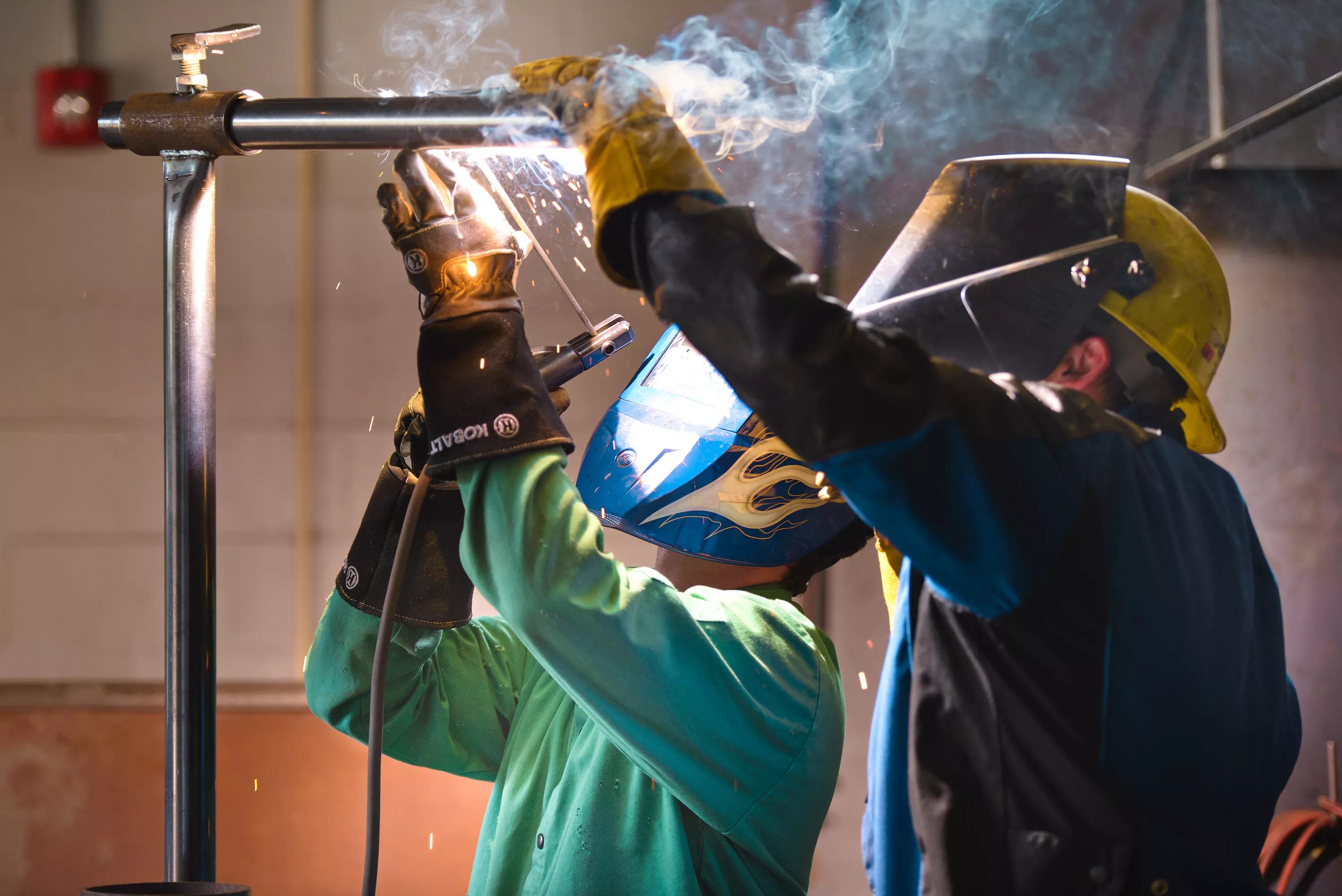 Midlands Technical College's mission is to provide higher education opportunities that stimulate the local economy by generating a world-class workforce and enhancing the social vitality of the community.
With that in mind, the statewide business news publisher S.C. Biz recently showcased how MTC is transforming lives for citizens in Fairfield, Lexington, and Richland Counties. The three-part series focused on the critical training MTC provides in skilled trades that leads to careers with family-sustaining incomes.
On March 14, The Columbia Regional Business Report published a report entitled "Sparking a Career: MTC event aims to forge welding workforce pipeline."
The reporting detailed how welders are in high demand for the "fastest-growing industries in South Carolina including construction, shipping, automotive manufacturing and aerospace production plants." Program Director Caleb Fulwood explained that since January, MTC has been offering an associate degree in welding. "Our programs teach all the fundamentals. Someone can come in with no prior experience and in a matter of months have the skills they need to make $35 to $50 an hour," Fulwood told the paper.
On March 21, The Charleston Regional Business Journal published a report entitled "In Focus: Education and Workforce Development; Programs, apprenticeship target skilled workers."
Mike Ross, program director for industrial technologies and trades in the MTC  Corporate and Continuing Education area, said the pandemic caused changes in the marketplace for workers. "Many people, particularly those in the service industry, saw how quickly their livelihood was effected during the pandemic, and they want to move into something more stable," said Ross. MTC student Broderick Smith echoed this sentiment. The 40 year-old told the business journal that he came to MTC's plumbing program because he was looking for new opportunities. "I feel like I'm learning a job that also contributes to the health and welfare of the community, because without water you can't do anything," said Smith.
On March 28, The Columbia Regional Business Report published a report entitled "Building the Pipeline: Programs target skilled workforce; MTC among SC schools creating opportunity."
The paper detailed how there is a national deficit in skilled trades workers, with the U.S. Chamber of Commerce estimating that that there 11.3 million openings for 6.3 million unemployed people. Midlands Technical College is helping to fill those needs. MTC provost Barrie Kirk told the paper that "the total number of open jobs is astounding to see. We've got jobs without people and people without jobs who would be able to fill those positions. Our challenge is to help young people learn what is out there and also help people of all ages who want these jobs to get the training they need." MTC has the answer, as reporter Christina Lee Knauss wrote: "Workforce development at MTC includes both certificate and two-year programs designed to guide everyone from recent high school graduates to adults looking to change careers toward jobs in high-demand fields ranging from welding, construction and HVAC to manufacturing, information technology and health care."