Read All News
MTC Golf Classic Raises $75,000 for Students
Nov 22, 2021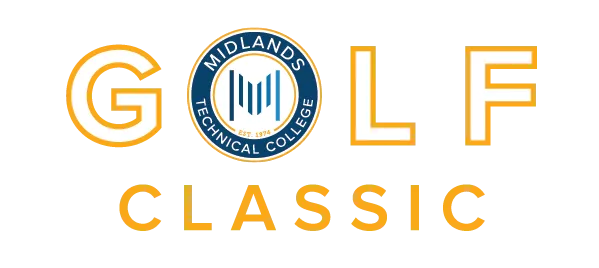 Active-duty service members, veterans, and their families will benefit from $75,000 in scholarship funding raised at the 2021 Midlands Technical College Golf Classic. The event was on November 1, at Cobblestone Golf Club in Blythewood. The tournament, presented by Hood Construction, also received significant financial support from AVANTech, Chatham Steel, Bank of America Merrill Lynch, and Prisma Health, along with 31 other sponsors.
"As a Purple Heart College, MTC is especially committed to making sure our military families are well-supported with educational opportunities right here in our community," said Dr. Ronald L. Rhames, President of MTC.
"We understand that military families face some special challenges in getting training that helps them find and succeed in careers that work for them. This $75,000 will go a long way to support QuickJobs scholarships. Thank you to all of the sponsors and players who supported the MTC Foundation through the Golf Classic," added Nancy McKinney, CEO of the MTC Foundation.
Members of the MTC Foundation Board of Trustees played key roles in securing sponsorships. Board Chair Jim Braun, CEO of AVANTech, led the way by working with his suppliers to help them understand how QuickJobs training helps military families and supports workforce development.
"MTC's QuickJobs create a better-prepared workforce in careers ranging from Nursing Assistant to welder to electrical maintenance technician. This money is especially valuable in helping the unemployed and underemployed fully participate in our region's economy and fill available positions in our workforce," Braun said.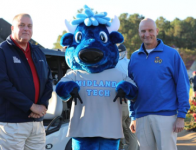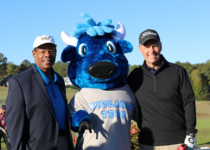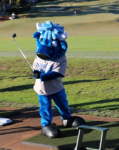 MTC Golf Classic: www.midlandstech.edu/golf | QuickJobs: www.midlandstech.edu/quickjobs