Read All News
MTC Announces New Commission Leadership and New Appointee
Jul 08, 2021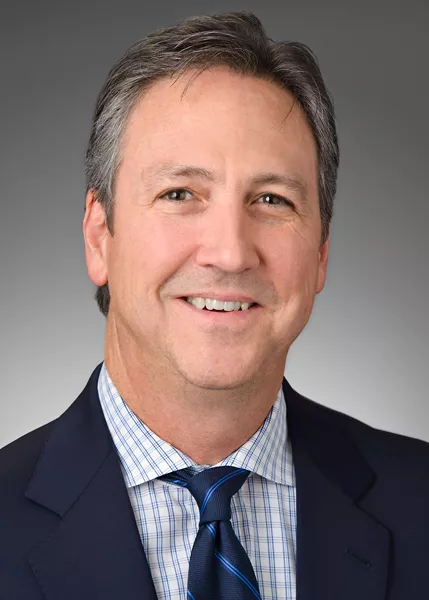 The Midlands Technical College (MTC) Commission has elected new leadership and welcomed a new commissioner to the governing board.
Todd Sease (pictured) began his two-year term July 1, 2021 as the Chair of the MTC Commission. Sease represents Lexington County and has been a member since 2009. An architect and LEED Accredited Professional by trade, he has previously served as MTC Commission vice chair, a member of the executive committee and the facilities and operations committee.
"I look forward to working with Dr. Rhames and the entire MTC Commission preparing students for their future endeavors as well as ensuring MTC remains a positive impact on work force development and economic development in the Midlands and throughout South Carolina," said new Commission Chair Sease.
Joining Sease in new leadership roles for the 2021-2023 term are:
Sandra J. Jackson: Richland County, Vice-Chair
George P. "Garry" Powers: Richland County, Treasurer
Paula A. Hite: Lexington County, Secretary
Margaret U. Holmes: Fairfield County, Past Chair
"Midlands Technical College is truly grateful for Commissioner Holmes' leadership during the tumultuous time of COVID-19," said MTC President Dr. Ron Rhames. "She was a steadying force. Thanks to her and our entire Commission, our college was able to act nimbly to continually educate our students as we adapted to the ever-changing needs of our business community."
The Commission also welcomes Lexington County businessman Michael Farrell as its newest member. Farrell is an MTC alumni, and Agency Owner of Farrell Insurance Agency. He is married with three children stays active in the Midlands community through coaching youth football and basketball teams.
The authority of the Midlands Technical College Commission is granted under Chapter 53, Article 20 of the South Carolina Code of Laws. The 13-member Commission elects a chair, vice chair, treasurer, and secretary who serve two-years terms. Commissioners are citizens of Richland, Lexington, and Fairfield counties. They are appointed by the Governor after being recommended by their legislative delegation.