Read All News
Midlands Technical College Named 2019 "Best College for Veterans" by Military Times
Nov 12, 2018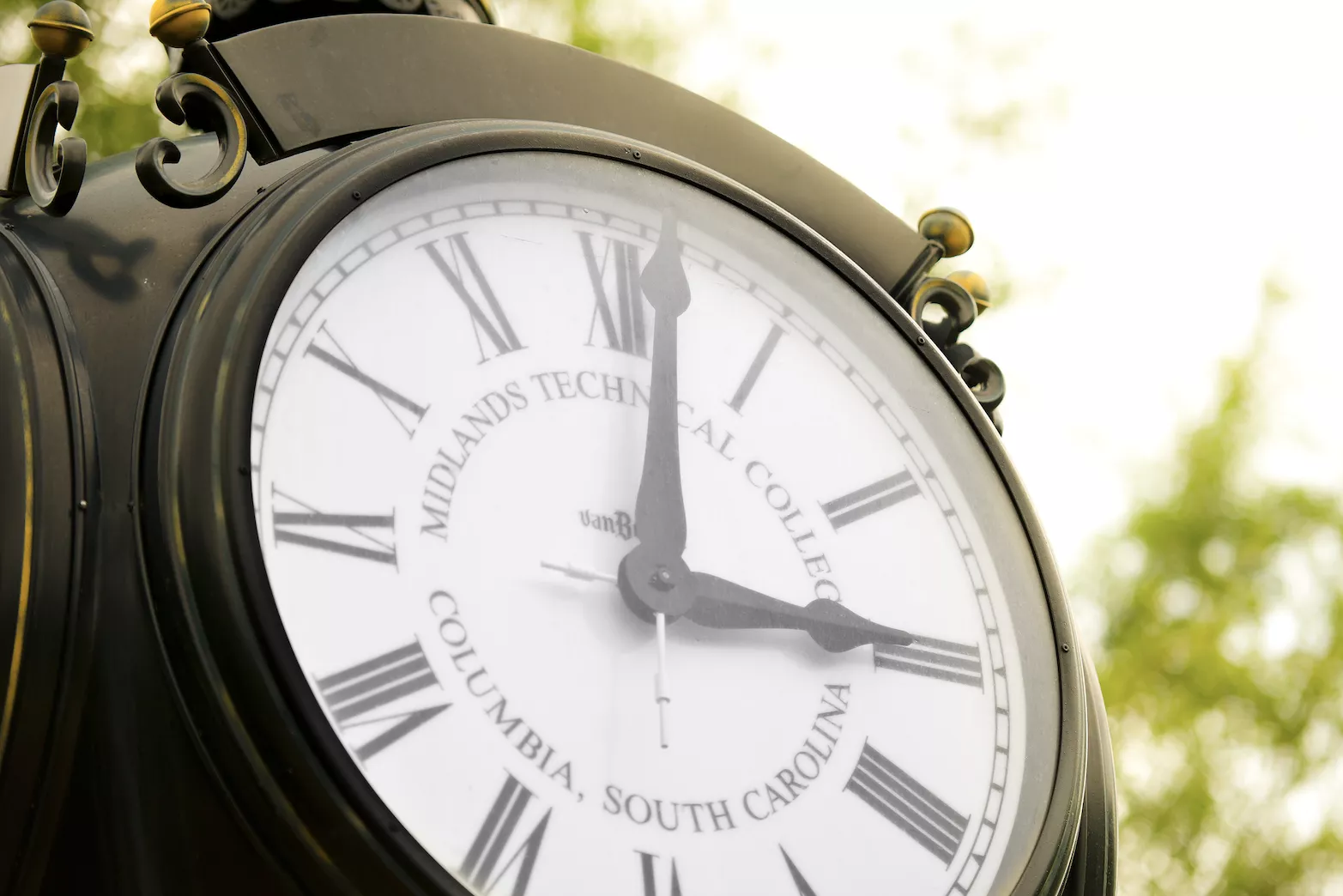 Military Times selected Midlands Technical College (MTC) as a Military Times "Best College for Veterans" for 2019. MTC is the only two-year college in South Carolina to receive this designation.
"We honor our student veterans and are proud to be named a Military Times 'Best College for Veterans'," said MTC President Dr. Ronald L. Rhames. "MTC has long recognized the importance of providing higher education and support services to military families and veterans."
In its assessment of colleges, the Military Times documents the array of services, special rules, accommodations, and financial incentives offered to students with military ties. It also reviews the many aspects of veteran culture on campus, and factors in data from the Departments of Veterans Affairs, Defense, and Education.
Rhames said MTC is fully committed to serving prospective, active, and past members of the U.S. armed services. 
"Entering college after leaving the military can be a disorienting experience for veterans," said Rhames. "Midlands Technical College has become a local hub for veterans education benefits, employment information and assistance, and referrals to community resources."
One veteran and MTC alumnus, David Peacock, spent 23 years serving the United States Air Force, with multiple deployments to Iraq, Afghanistan, and other areas in the Middle East. After enduring several injuries on the battlefield during search and rescue missions, he was medically retired and enrolled at MTC.
"Many veterans deal with readjusting to being an individual and not part of a team," said Peacock. "Sometimes what you do in the military does not equate to civilian life."
Peacock said MTC helped him make a successful transition from a military-focused life to an academic-focused one.
"I have had a great experience with my time at MTC. The staff shows very strong support to the veterans who attend here. I've had great assistance from the disability office and having a veteran representative on site really helps with the transition."
Military Times Editor George Altman said MTC was granted this high designation for the college's dedication to its student veterans, like Peacock. 
"The Military Times "Best College for Veterans" designation is trusted throughout the veteran community as the mark of excellence for schools and other organizations that work with veterans, service members, and military families," said Altman. "It is only earned through a record of steadfast service and dedication to those who have served."
As one of the largest providers of veterans educational benefits to service members and their families in the Palmetto State, MTC enrolls more than 1,000 veterans, their dependents, and other military personnel annually. The college also has a Veterans Success Center where service members and veterans can connect and network, and MTC has established a Veterans Advisory Council of veteran students and community military leaders. The college also has a robust Student Veterans Organization whose representative serves on the Student Advisory Board, the student governance organization of the college. 
"I'm proud to see our veterans walking to class or studying on campus," Rhames said. "I'm also proud that MTC is able to help them use their veteran benefits to further their personal and professional education goals."
For information on veterans benefits at MTC visit MIDLANDSTECH.EDU/student-resources/veterans-benefits.
---
*The Department of Defense [nor a respective Military Service or any other DOD Component] does not approve, endorse, or authorize this college, its products or services.