Read All News
Midlands Technical College and Herzing University Sign New Nursing Agreement
May 04, 2023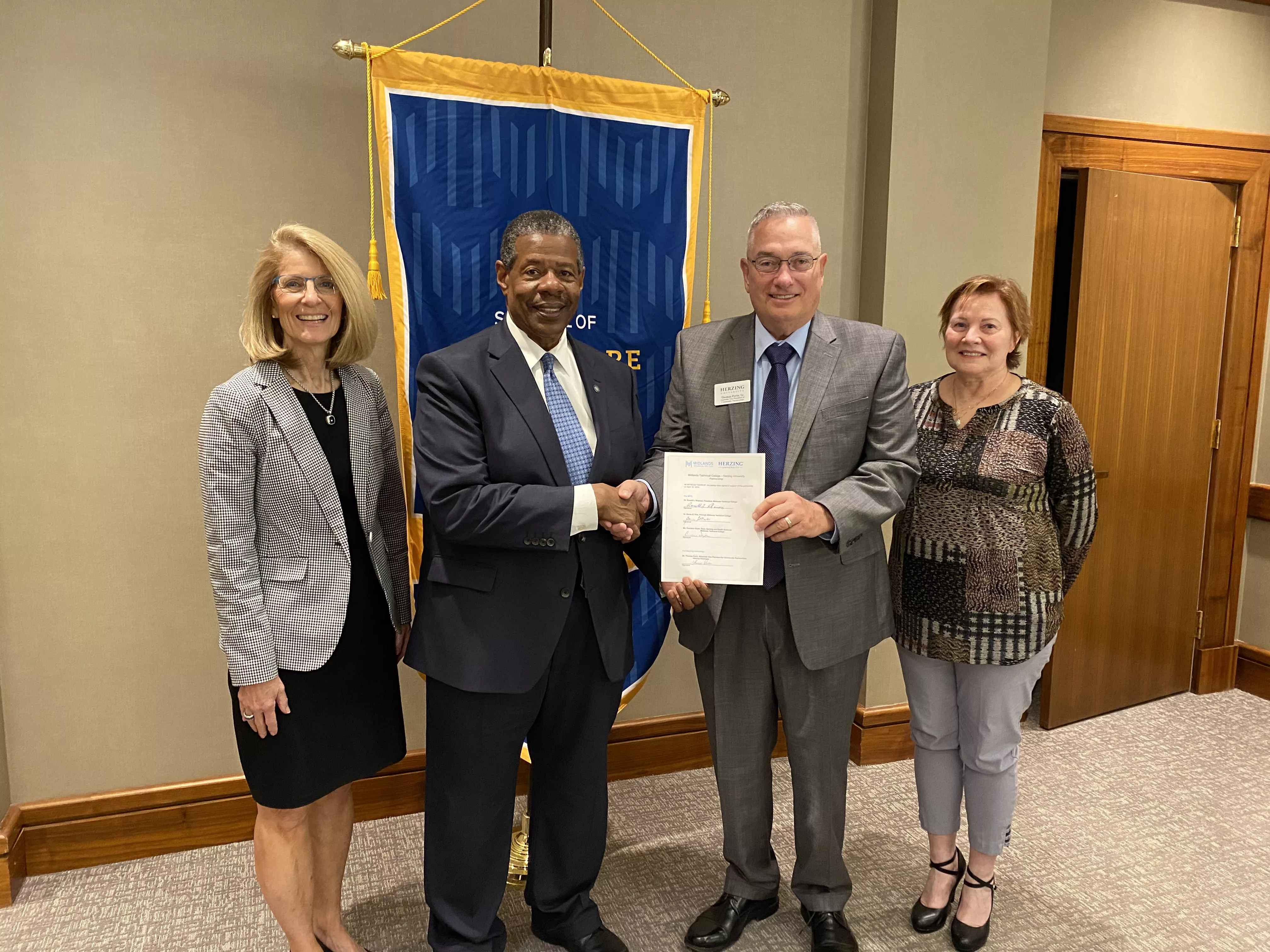 Pictured left to right: MTC Provost Barrie Kirk, MTC President Dr. Ron Rhames, Herzing University Associate VP of Community Partnerships, Thomas Perin, and MTC School of Health Care Dean Candace Doyle
Midlands Technical College and Herzing University signed an articulation agreement to open a new pathway for nursing students aiming to earn a Bachelor of Science in Nursing (BSN), and possibly a Master of Science in Nursing (MSN).
"This agreement gives MTC students the opportunity to earn up to 90 transferable credit hours at MTC before transferring over to Herzing," says Associate VP of Community Partnerships at Herzing, Thomas Perin. That means the extra credit hours remain at the community college tuition rate and students can learn where they are familiar and comfortable."
The agreement serves as another example of MTC holding true to its commitment to workforce development and offering significant savings opportunities to students pursuing advanced degrees.
"It is always a good day when MTC is able to partner with another institution to add benefits for our students," says MTC President Dr. Ron Rhames. "This partnership will provide nursing students with a clear pathway to a BSN degree, while opening the door to the MSN as well."
The School of Health Care offers three nursing programs: Registered Nurse (ADN), Practical Nurse (LPN), and Nurse Assistant (CNA).