Read All News
Leveraging Apprenticeship Programs to Solve Workforce Pipeline Challenges
Apr 11, 2022
MTC Business Solutions Director Jeremy Catoe led a webinar featuring three employers in the Midlands with unique perspectives on apprenticeships. Employer speakers were Lara Hewitt, Vice President, Workforce and Member Engagement, South Carolina Hospital Association; Nathan Prouse, Assistant Chief, Training Division, Lexington County Fire Service; and Emily Harvin, HR Generalist, BOMAG America. This conversation has been edited for length and clarity.
Our current employment outlook is challenging for employers, and there is a shortage of workers with the right skills. The most effective tool MTC has been using this year with employer partners to strengthen their hiring pipeline is apprenticeships.
An apprenticeship is a combination of education, on-the-job training and wage growth. Working with Apprenticeship Carolina, employers register each apprenticeship with the US Department of Labor. The benefits include state tax credits of $1,000 per apprentice, per year of their apprenticeship. Right now, MTC also has grant funds to help offset the cost of training. Overall, apprenticeships help employers recruit new talent and train, upskill and retain quality employees.
Among employers benefitting from apprenticeships are hospitals in the SC Hospital Association represented by Lara Hewitt who coordinates membership engagement and workforce initiatives. The health care system as a whole has had tremendous change over the past two years. Retirements and those leaving the profession for other careers has created a deep hole that hospitals and others in the health care industry are trying to back-fill and they are turning to apprenticeships.
"Apprenticeship is a dual approach that hospitals can take to fill their immediate and longer term needs for health professionals," said Hewitt.
Hospitals have been using apprenticeships to help with immediate needs like entry-level positions in nursing and clinical support roles (CNA, PCP). Those then turn into a pool of candidates to recruit into higher level positions like LPNs and surgical technicians supporting more long-term goals.
With the current demand for health care workers, hospitals can no longer wait until candidates graduate from their educational programs. Most students are spoken for even before they graduate, so developing apprenticeship programs offers another option. Not only is there federal funding available, but a team of support is there for you through Apprenticeship Carolina at no cost to offer advice on how to set it up and help with the paperwork.
Nathan Prouse is an Assistant Chief who has been coordinating training for Lexington County Fire Services for over 17 years. In that time, the population of Lexington County has grown from 283,000 to over 300,000 with a 70% increase in call volume. He has successfully utilized apprenticeships to train new firefighters with EMT capability to improve services to his citizens. 
"Apprenticeships allow us to train new firefighters with EMT capability in a fiscally responsible way and improve services to our citizens," said Prouse.
In the past two years, Lexington County Fire Services has put 40 new recruits and 15 incumbent workers through an EMT apprenticeship program. Not only has the apprenticeship program improved service to its constituents, it has shown its staff that Lexington County Fire Services wants to invest in them and in turn, they have more buy-in and ownership and feel valued.
Working as a HR Generalist at BOMAG America for the last three years, Emily Harvin has discovered that apprenticeship has been a helpful tool to upskill new and current employees in the road construction industry. BOMAG, a manufacturer of machines for the compaction of soil, asphalt and refuse, has lost more and more knowledgeable people who are leaving the industry. Apprenticeship is helping BOMAG America strengthen the skills of newer staff, grow current employees to move them up and increase their knowledge base, and create better mechanics.
BOMAG sees apprenticeship as a way to stand apart from others in its industry. It is using apprenticeship as a recruiting tool and to build a reputation in the Midlands as a place that not only cares about its employees but wants them to grow and keep learning. 
Apprenticeship isn't a cookie-cutter approach. BOMAG designed a very customized training program for what they need their employees to learn.
"We want BOMAG America to be known as a place where you can be successful and grow your career from entry-level to management, and apprenticeships help us do this," Harvin said.
Want to watch the entire webinar about this topic?
Simply complete the MTC's Business Solutions Team form for access to the recording.
---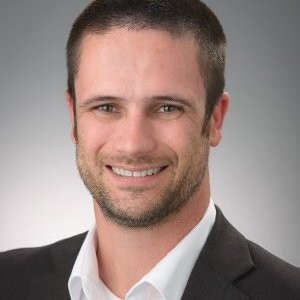 To learn more about registered apprenticeship programs, please reach out to Jeremy Catoe in the Business Solutions Division at Midlands Technical College.
You can reach him via email at catoej@midlandstech.edu