Read All News
Holiday Pops Returns to HT@MTC Stage at 3:30 and 7:30 PM on December 2
Nov 21, 2018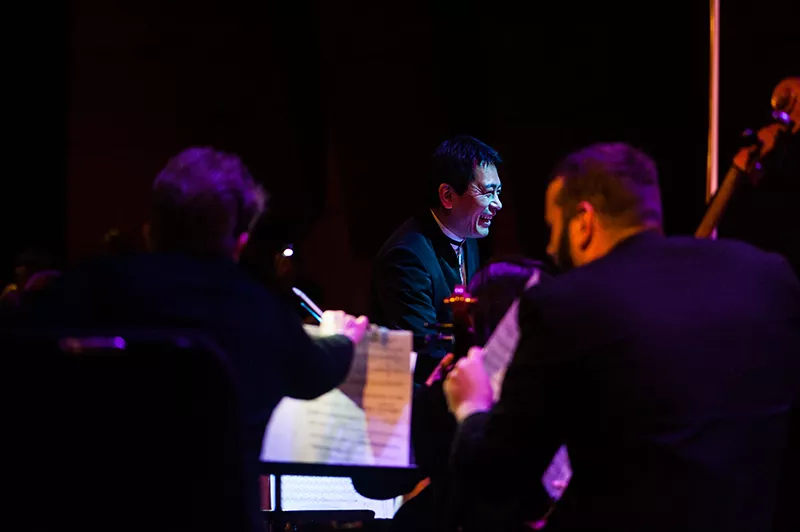 Holiday carols and hymns, the power behind the renowned South Carolina Philharmonic, and holiday cheer – Holiday Pops is back at Harbison Theatre! This year, there are two performances – join Morihiko Nakahara and these talented musicians for this seasonal favorite. Holiday Pops will happen at Harbison Theatre at Midlands Technical College on December 2 at 3:30 PM and 7:30 PM.
Morihiko Nakahara has served as music director of the South Carolina Philharmonic since 2008. The 2018/2019 season also marks his 16th season with the Spokane Symphony Orchestra, first as its associate conductor, and now as resident conductor. Known for his charismatic presence on and off the podium, innovative and audience-friendly programming skills, and thoughtful interpretations of both standard and contemporary repertoire, Nakahara was featured in the League of American Orchestra's prestigious Bruno Walter National Conductor Preview in March 2005, hosted by the Jacksonville Symphony Orchestra. Recipient of the David Effron Conducting Fellowship at the Chautauqua Institution in 1999, he recently returned to guest conduct the Music School Festival Orchestra there.
"This show is one of my very favorites to perform each year," says Nakahara. "The relationship the Philharmonic has built with HT@MTC is one we treasure. We are looking forward to spreading holiday cheer to two different audiences!"
The program for both performances includes some classic hymns and popular hits – from "Sleigh Ride," to Bizet's "L'Arlésienne Suite." There will be carolers and hot cider in the lobby before each performance, and MTC President Dr. Ronald L. Rhames plans to conduct a song or two.
"This has always been one of the season's most popular shows," says HT@MTC Executive Director Kristin Cobb. She adds, "So we decided, why not do it twice? This way, everyone who wants to share in the holiday spirit is able to join in on the fun."  
The 3:30 PM performance has limited seats available. Tickets for this holiday event can be purchased at HarbisonTheatre.org or by calling the box office at 803.407.5011.