Read All News
Harlem 100 Featuring Mwenso & the Shakes Brings Ruckus and Classic Sound to Harbison Theatre at Midlands Technical College on October 11
Sep 30, 2019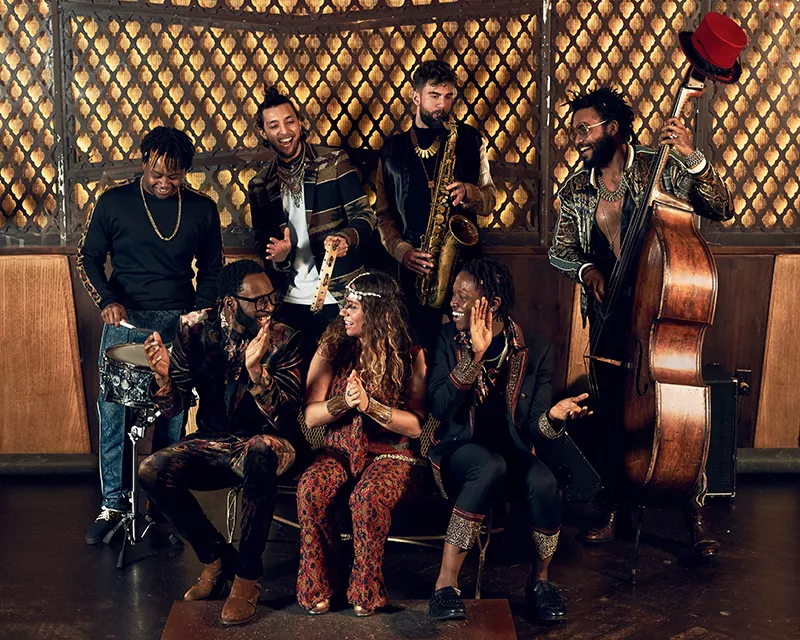 Created in collaboration with the National Jazz Museum in Harlem and JMG Live, this modern variety show captures the sights and sounds of Harlem when legendary artists made Harlem the cultural center of the country. Hosted by Michael Mwenso, Harlem 100 portrays musicians and dancers such as Fats Waller, Duke Ellington, Billie Holiday, Bessie Smith, and Ethel Waters who were made famous in the Apollo Theatre, the Cotton Club, and other venues of the Harlem Renaissance. Harlem 100featuring Mwenso & the Shakes will be at Harbison Theatre at Midlands Technical College (HT@MTC) on Friday, October 11, 2019 at 7:30 PM.
"Harlem 100 will be a musical journey that celebrates one of the greatest movements in cultural history while connecting the past to the present," says Mwenso. The New York Times described the show as, "Mr. Mwenso, a Sierra Leonean vocalist, comes from the jazz world, but his messages arrive in the form of a growl, not a croon, and his band, the Shakes, is a thrashing hybrid whose concerts often take the form of a prewar revue. If a tap dancer arrives to blow your mind midsong, don't say you weren't warned."
Mwenso & the Shakes are Mwenso (bandleader, vocals), Vuyo Sotashe (vocals), Kyle Poole (drums), Gabe Schnider (guitar), Mathis Picard (piano and keys), Ruben Fox (tenor sax), Julian Lee (tenor sax), Russell Hall (bass), and Michela Marino Lerman (tap dance). This unique group of global artists presents music that merges entertainment and artistry with a formidable timeline of jazz and blues through African and Afro-American music.
"I was thrilled when I found out we could get this tour to come to the Midlands and bring the famous Harlem sound to Harbison Theatre," says HT@MTC Executive Director Kristin Cobb. "Their live show is like nothing I've ever seen, and it really brings the vibrancy of that musical era to wherever it's performed."
Prior to the performance, there will be a special presentation honoring donors from the MTC Foundation.
Tickets can be purchased online at HarbisonTheatre.org or by calling the box office at 803.407.5011.
Also, while in the Midlands, the Harlem 100 tour will perform an educational outreach performance at Eau Claire High School on Friday, October 11 at 10:00 a.m. Students from the Midlands will have a chance to hear the sounds and learn more about this pivotal time in history. HT@MTC is always looking for ways to share these world-class touring shows with the community outside the mainstage performance, and this show in particular offers so much to help students learn through music. For more information on how to include HT@MTC educational outreach in your curriculum, contact Kristin Cobb at 803.407.5011.