Read All News
Finding the Right Fit
Oct 13, 2020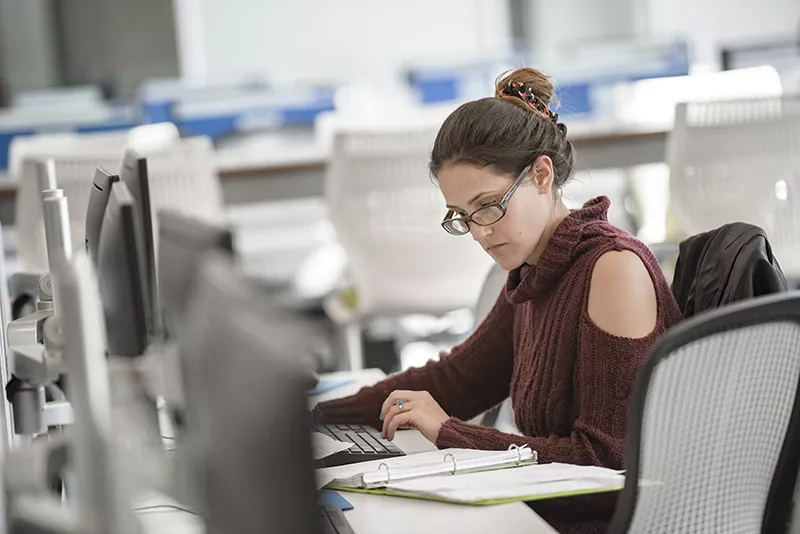 Nearly 3 of 4 students entering college don't know what they want to study. Changing majors costs students extra money and time – time they could be in the workplace earning a living.
"Every single Pathway in MTC's new Schools of Study leads to an in-demand career in the Midlands. We're helping students start with the end in mind – whether they want to enter the workforce right after graduation or transfer to a four-year college and then enter the workforce," said MTC President Dr. Ronald L. Rhames.
In each Pathway, a sample program plan is provided with courses laid out exactly as they should be taken, with full- and part-time options listed.
"We've been hearing from students how easy it is to understand the programs we offer," said Provost Dr. Barrie Kirk. "Students can see exactly what classes they need to take each semester, and that has been tremendous."
Helping students decide on the right career from the beginning is just as important as providing a clear plan for completing on time. That's why before enrolling at the college, each new student takes MTC's online career assessment. Then, the student discusses how their results line up with their future career goals with their Academic and Career Advisor.
"Once students pick a major, they will keep their personal Academic and Career Advisor throughout their time at the college," said Drew Newton, Director of Academic and Career Advising. "The relationship they build is so important because advisors help make sure students are on track to graduate on time."
"The lines of communication between student and advisor are always open – advisors monitor student progress and send timely reminders about enrollment deadlines, and students can always call or email their advisor when they have questions or concerns," Newton added.
Sometimes students have needs outside the bounds of academic and career assistance, and those needs can be just as important as the academic ones.
Emily Burns, MTC Assistant Vice President for Counseling and Support Programs, said, "We work hard to connect students with college and community resources to help them succeed."
According to Burns, the top resources MTC students ask about are mental health, disability services, housing, financial services, scholarships, tutoring, and academic and career advising.
Providing the right majors and courses along with the right supports to keep students on track sets MTC apart from other colleges and makes MTC the perfect choice for traditional-aged students as well as adult students to achieve their dreams.
"No matter what you want to be when you grow up, you can start at MTC, and move on to your next step in two years or less," said Kirk.