Read All News
Creating Generational Wealth through Satisfying Careers and Professions
Feb 09, 2021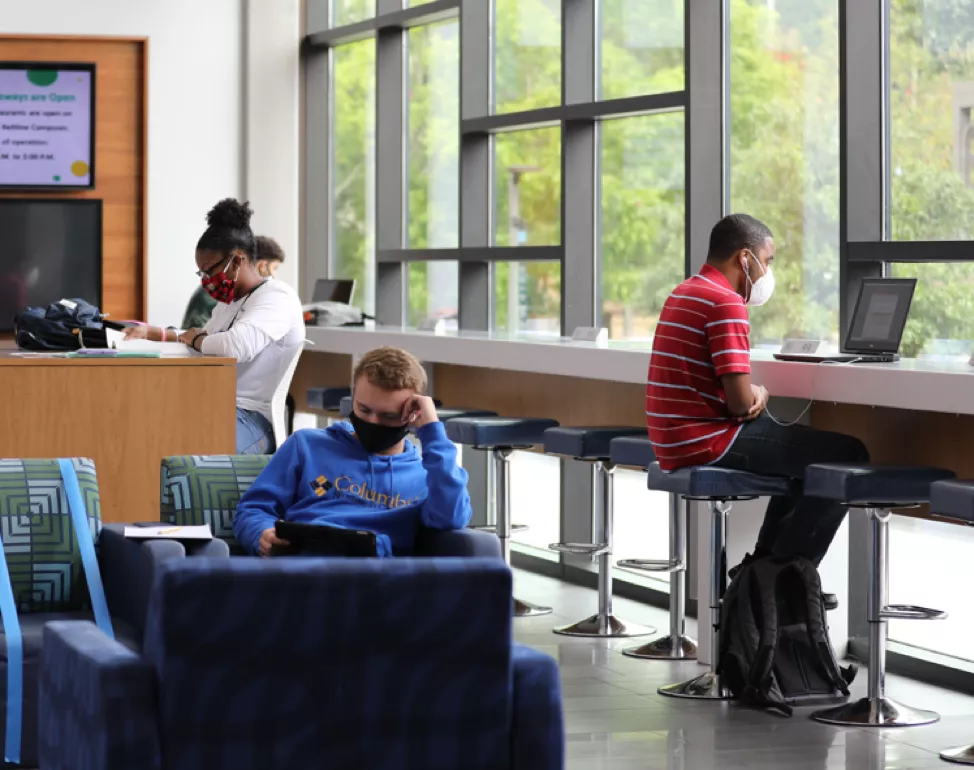 by Dr. Ronald L. Rhames
When I talk to people about what we do at Midlands Technical College (MTC), the conversation seems to always come back to changing life trajectories. As a graduate of MTC, I can personally attest to the fact that community colleges like ours have tremendous power to transform people and enhance their earning potential. When someone graduates from MTC, they are on a new path. They are charged with new knowledge and ready for satisfying careers and professions. Each year, our students land positions and create businesses that pay well enough for them to move beyond the paycheck-to-paycheck lifestyle and begin building generational wealth.
The most recent population data shows that about 27% of South Carolinians are Black, while 35% of our students are Black. The Brookings Institute recently reported on the disparity of generational wealth between Whites and Blacks. The Brookings analysis shows that the typical White family in the United States has a net worth of $171,000, while the wealth of a typical Black family has a net worth of $17,150. The tenfold disparity is staggering. We work every day to close that gap so that African-Americans and other underserved populations across the Midlands are afforded opportunities that lead to family-sustaining careers.
One of the most evident ways we are working on this issue is our Schools of Study and the guided pathways they provide. MTC recognizes that our typical students have jobs and family responsibilities that make it difficult for them to complete a course sequence and earn their certificate or degree. To combat that, MTC now offers many guided pathways to success. These pathways are individual plans and detailed timelines that help students visualize their end goal when they get started. Basic human nature tells us that it is much easier to get to where you are going if you can see the destination. MTC advisors work closely with students to create a step-by-step personal program plan that will allow them to quickly become competitive for careers in high-demand industries like advanced manufacturing, health care, and information technology.
Another way Midlands Technical College is working to close the wealth gap is through entrepreneurship. The MTC School of Business offers degree and certificate programs that provide individuals with the skills and knowledge needed to launch a business. What's more, for more than 15 years, MTC has partnered with the City of Columbia Office of Business Opportunities to offer FastTrac®. FastTrac® is a program funded by the Ewing Marion Kauffman Foundation and provides intensive hands-on instruction designed specifically for people who are ready to start or expand their business. The numbers show how the program is lifting African-American families. Seventy percent of FastTrac® graduates are Black. Seventy percent of those are female. And, success stories abound. One of the FastTrac® graduates now operates a lighting business from the MTC Enterprise Campus in Northeast Richland County. Another went from surviving on welfare to launching a construction management company. She earned her first $1 million just four years after completing the program. FastTrac® can offer a sense of redemption, as is demonstrated by a recent graduate who now runs a successful video production business after serving time in prison.
In writing about how our college is helping Black families, I would be remiss not to include a program MTC and partners created to help people in Fairfield County. Fairfield's population is majority African-American, and while it is one of the most beautiful geographic places in the state, it is also historically one of the most economically depressed areas. Now, students who graduate from a Fairfield County high school can attend MTC tuition free. The Fairfield Promise Program covers the cost of tuition and fees after federal and state aid has been applied and is funded by Fairfield County and the Fairfield County School District. The scholarships are distributed on a first-come, first-served basis to county residents who have graduated from high school or earned their GED and enroll at MTC within nine months.
Finally, MTC's commitment to the military community, both active duty and veterans and their families is irrefutable. Our college is the largest provider of veterans' educational benefits in South Carolina. For decades we have maintained special programs for those serving the United States military. That commitment was affirmed in the fall of last year when we earned The Purple Heart College designation. That is the most recent of various agreements, programs, and services MTC has in place to serve soldiers, families, and veterans. For example, MTC awards college credits to soldiers training at the U.S. Army Financial Management School at Fort Jackson. Those credits can apply toward an associate degree or certificate in accounting. What's more, the Military Times selected Midlands Technical College as a "Best College for Veterans" for 2019 -- the only two-year college in South Carolina to receive the designation.
I hope that when college comes up in your next conversation, you will remember some of what Midlands Technical College is doing. You can get anywhere from here is more than a catchphrase for our leadership and 1,100 faculty and staff members. It is the reality of what MTC does so that students can create generational wealth through satisfying careers and professions. Eight schools of study featuring guided pathways to 150+ degree programs, entrepreneurship initiatives, Fairfield Promise Program scholarships, and a commitment to veterans are just a few of the shining examples of how.
(This article was originally published by The Community Times in December 2020.)
Dr. Ronald L. Rhames, a 1978 graduate of Midlands Technical College, became its sixth president in March of 2015.