Read All News
Contestants Take the Stage for a Chance to Become the Inaugural "MTC Showoff" Champion
Mar 20, 2019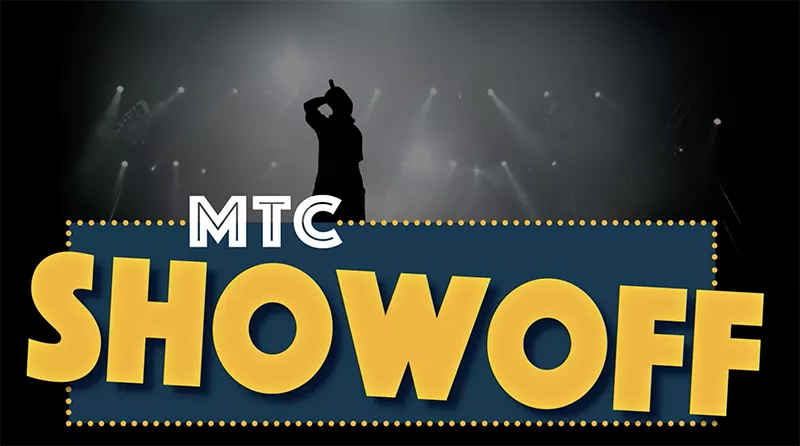 Come discover the next bright star of the Midlands – Harbison Theatre at Midlands Technical College (HT@MTC) hosts "The MTC Showoff" on Saturday, March 30, 2019 at 7:30 PM. If you're glued to the show on television, just wait until you experience this live event at HT@MTC! More than 30 talented students, alumni, faculty, and staff from Midlands Technical College (MTC) auditioned, and the finalists will compete in the finale in front of a packed house.
These 13 contestants will be showcased in a variety of performing arts genres. They will be judged by Curtis Wilson from Good Morning Columbia; Kristi Hood from The Dick Goodwin Big Band; and Walter Graham, Choral Director and Fine Arts Department Chair at Dreher High School. The top prize winner garners $1,000 from the MTC Foundation. The emcee for the evening is Tyler Ryan from ABC Columbia.
"We really wanted to showcase the talents of the MTC community," says Kristin Cobb, HT@MTC Executive Director. "This cultural event adds to the college experience and gives the community an opportunity to discover the next big talent of the Midlands from the MTC family."
Cobb enlisted the help of Larry Hembree to produce the show. Hembree has served as the head of Nickelodeon Theatre, Trustus Theatre, and Camden Community Theatre, and is currently Director of Development for Columbia Children's Theatre.
"It has been a pleasure getting to see the many sides of some amazing Midlands Technical College students, and I am very excited to see them share their talents outside the classroom," says Hembree.
Competing for the special "showoff" title are Jacob Dixon, Christina Bhola, Logan Ebo, Corwin Hemingway, The Columbia Tappers, Sherri Hightower, Kierra Gray, Christopher Jackson, Benjamin Rauch, Jimmy Loftis, Josh Thompson, Cailey Croft, and Cassandra Ward.
"I really applaud HT@MTC for taking on this endeavor," says MTC President Dr. Ronald L. Rhames. "We fully expect the MTC Showoff to become a lasting part of the MTC experience."
Come and cheer on these brave performers!
Tickets are available at HarbisonTheatre.org or by calling the box office at 803.407.5011.