Read All News
"The Composer Is Dead" by Lemony Snicket Takes Place on the HT@MTC Stage April 7
Mar 27, 2019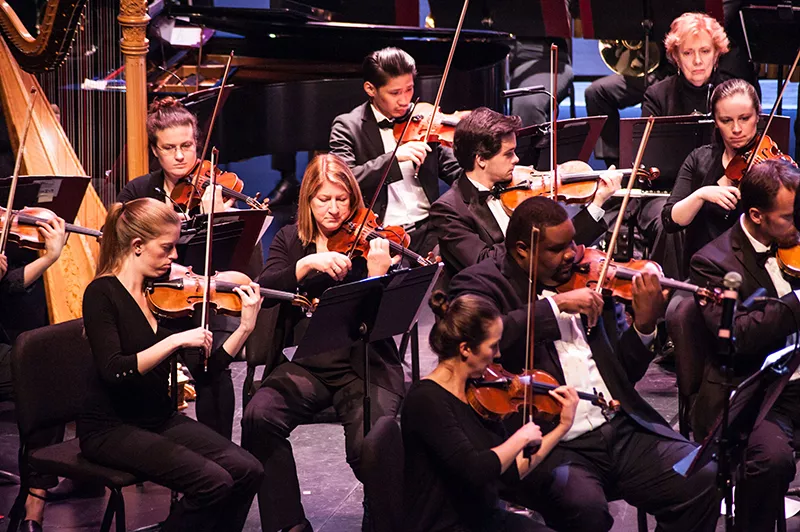 Harbison Theatre at Midlands Technical College (HT@MTC) will host an afternoon of friends, family, and music on Sunday, April 7, 2019, at 3:30 PM, when the South Carolina Philharmonic performs a concert devoted to one of the best mysteries created for an orchestra, The Composer is Dead by Lemony Snicket.
Have you ever heard an orchestra play? If so, then you know that musicians are most certainly guilty of something. Where were the violins on the night in question? Did anyone see the harp? Is the trumpet protesting a bit too boisterously? In this perplexing murder mystery, everyone seems to have a motive, everyone has an alibi, and nearly everyone is playing a musical instrument. But the composer is still dead. Perhaps you can solve the crime!  
Join Morihiko Nakahara of the S.C. Philharmonic with Joe Pinner as the narrator for this fun-filled evening.
Nakahara will lead the orchestra in arrangements including:
Gounod: Funeral March of the Marionette
Herrmann/Lavender: Psycho Prelude
Lunn/Wagner: Downton Abbey Suite          
Grieg: In the Hall of the Mountain King from Peer Gynt Suite No. 1
Nathaniel Stookey: The Composer is Dead
"When we were putting together our season last summer, I asked Morihiko to dream up something fun for all ages that the Philharmonic would enjoy performing," says Kristin Cobb, Executive Director at HT@MTC. "And naturally, the Philharmonic came up with this exciting show of mystery and music. Our Pops audience is in for a special afternoon full of surprises."
Tickets are available by calling the box office at 803.407.5011 or at HarbisonTheatre.org.