Read All News
"Best of Columbia 2021"
Aug 25, 2021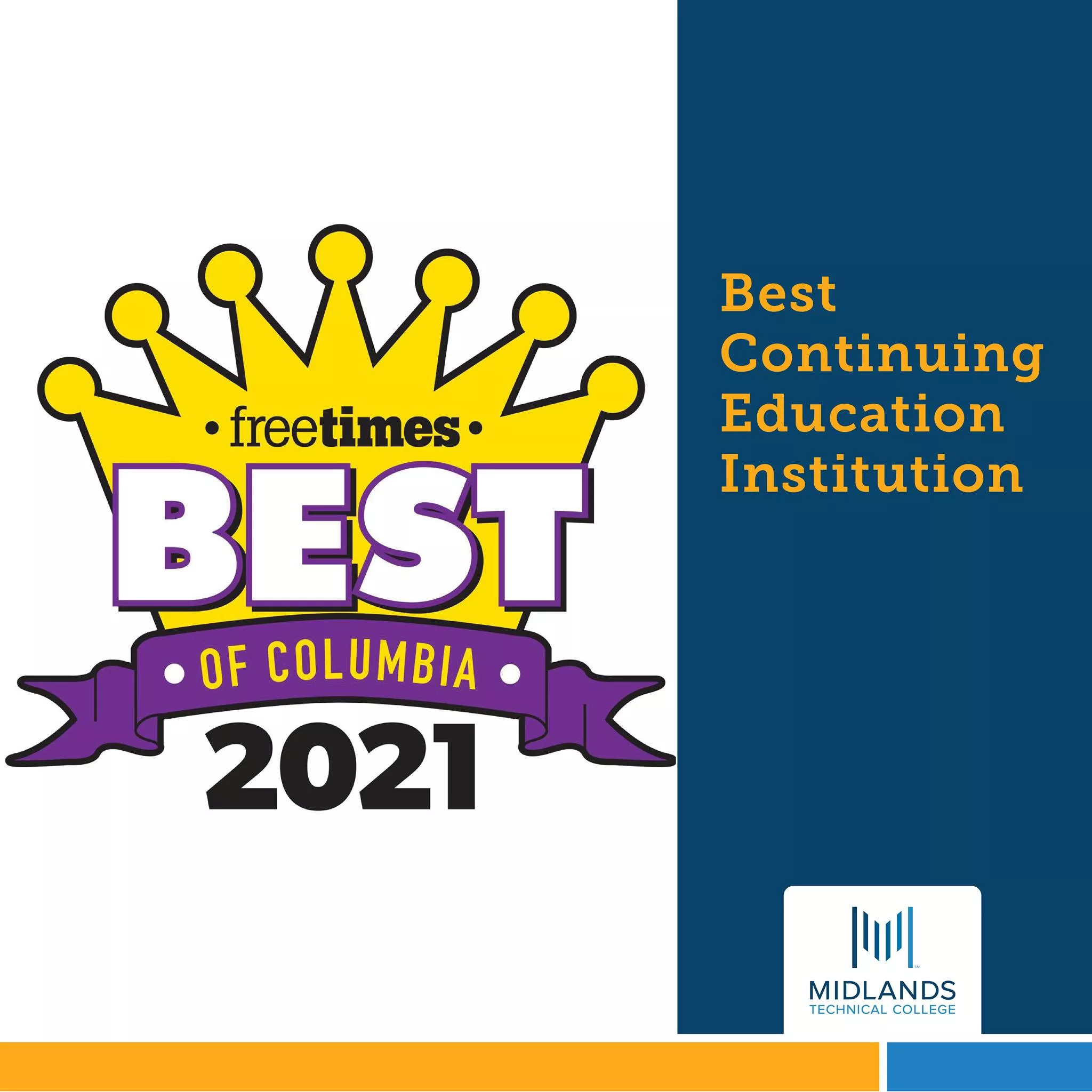 Midlands Technical College was voted the Best Continuing Education Institution in the "2021 Best of Columbia" poll.
Each year, The Free Times newspaper asks its readers to vote in various categories. MTC is pleased to be recognized for its role in fueling the workforce of the Midlands with cutting edge education and training.
Read: "Best of Columbia 2021" from The Free Times on August 25, 2021.