Read All News
5th Annual Harbison History Day at MTC
Feb 11, 2020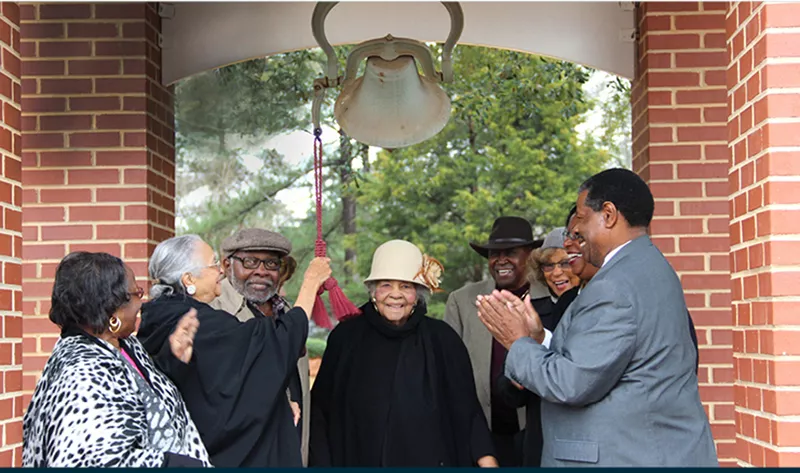 The fifth-annual Harbison History Day at MTC next week will celebrate Black History Month by welcoming graduates of Harbison Institute back to the site of their school, which was located on the Midlands Technical College Harbison Campus. The Institute provided African-American students educational opportunities during a time when options were limited.
"In the days of racial segregation, graduates of Harbison Institute successfully went on to become distinguished teachers, lawyers, and civic leaders who greatly advanced the vitality and cultural heritage of South Carolina. It is an honor to welcome back the alumni, whose ages range up to 103 years old, and celebrate their courage and impact," said MTC President Dr. Ronald L. Rhames.
Originally founded in Abbeville in 1882, Harbison Institute was relocated to the current site of MTC's Harbison Campus in 1911. The school closed in 1958, and 20 years later the property was donated to MTC with the understanding that it would be used perpetually for higher education.
"Midlands Technical College continues to fulfill the commitment to preserve the campus for education," said Rhames. "We gather at Harbison each year to remember the significant role  Harbison Institute played in the evolution of higher education for African-Americans. This is a time to celebrate this historic college that was recognized with a joint resolution by the South Carolina General Assembly."
Every year since 2016, MTC has hosted the Harbison History Day event, during which alumni of Harbison Institute return to the site of their college to ceremoniously ring the original Harbison Bell. MTC preserved the bell from 1882, dedicating it in a new bell pavilion on the Harbison Campus. 
"This bell is symbolic of the outstanding educational opportunities afforded to the black community and signifies the importance of the Harbison Institute to South Carolina's history," said Rhames. "It's a privilege to provide this memorable experience for the alumni, and we look forward to the event each year just as much as they do."
Background on Harbison Institute
The Midlands Technical College (MTC) Harbison Campus is the site of the historic Harbison Institute, a residential and self-sustaining campus for African American students that closed in 1958. In 1978, the property was donated to Midlands Technical College with the understanding that it would be used perpetually for higher education. In 2017, more than 120 legislators sponsored a resolution creating Harbison History Day, honoring the long tradition of multicultural education offered on the site of the MTC Harbison Campus.
Midlands Technical College produced a video documentary entitled "Harbison Institute, In Their Own Words." The documentary tells the story of this unique educational opportunity for African-American students through the remembrances of some of the individuals who attended the historic college. Several Harbison Institute alumni, some now in their 100s, are featured in the 26-minute video that explains this important era in South Carolina history.  http://www4.midlandstech.edu/itow/