Read All News
100% of Spring CNC Graduates Earn Job Offers
Jul 12, 2022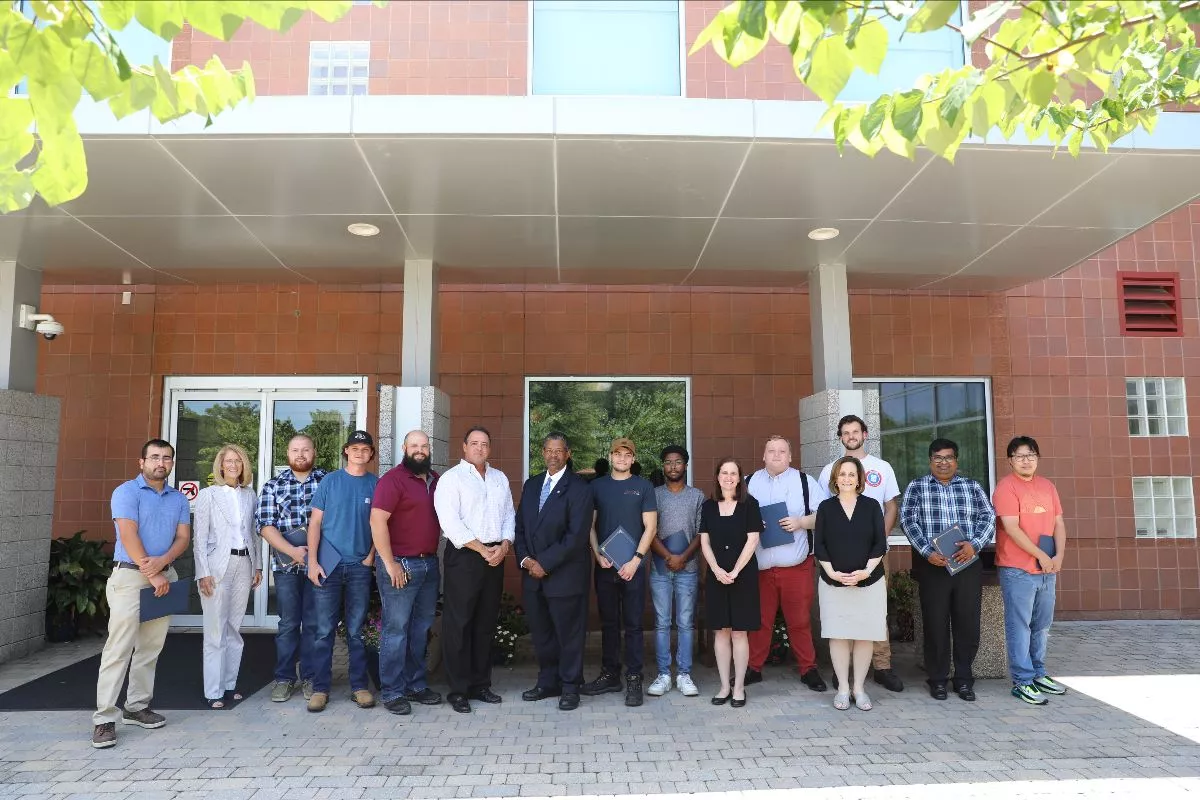 Within one week of their graduation ceremony, all of the students in Midlands Technical College's Spring 2022 Computer Numerical Control (CNC) program had received job offers.
"I'm consistently impressed with the capabilities and drive of our CNC students," said Jeff Sigley, MTC Manufacturing professor. "With this class, the fact that all of them are already employed shows that employers are just as impressed."
In automated manufacturing settings, CNC operators program machine shop tools such as lathes and mills to create parts to the right specifications. CNC machines are used to manufacture components for multiple industries, including medical, aerospace, automotive, defense, oil and gas, and electronics.
"This was not a typical year. These students and instructors followed the safety protocols put in place by the college. They showed resilience, perseverance, commitment, and hard work. They have a lot to be proud of as we celebrate their graduation," said MTC President Dr. Rhames.
The students honored at the June 23 ceremony were part of the college's Corporate and Continuing Education (or Training) Computer Numerical Control (CNC) program. After completing the program, students can choose to further their education with an associate degree in Mechanical Engineering Technology or Mechatronics. Within the Precision Machining area, MTC also offers an academic associate degree, diploma, and certificate in Machine Tool.
Click here to learn more about the 150+ programs in eight Schools of Study offered at MTC that can get you directly into the workforce.