Read All News
COVID-19: Face Coverings Required Indoors
Aug 18, 2021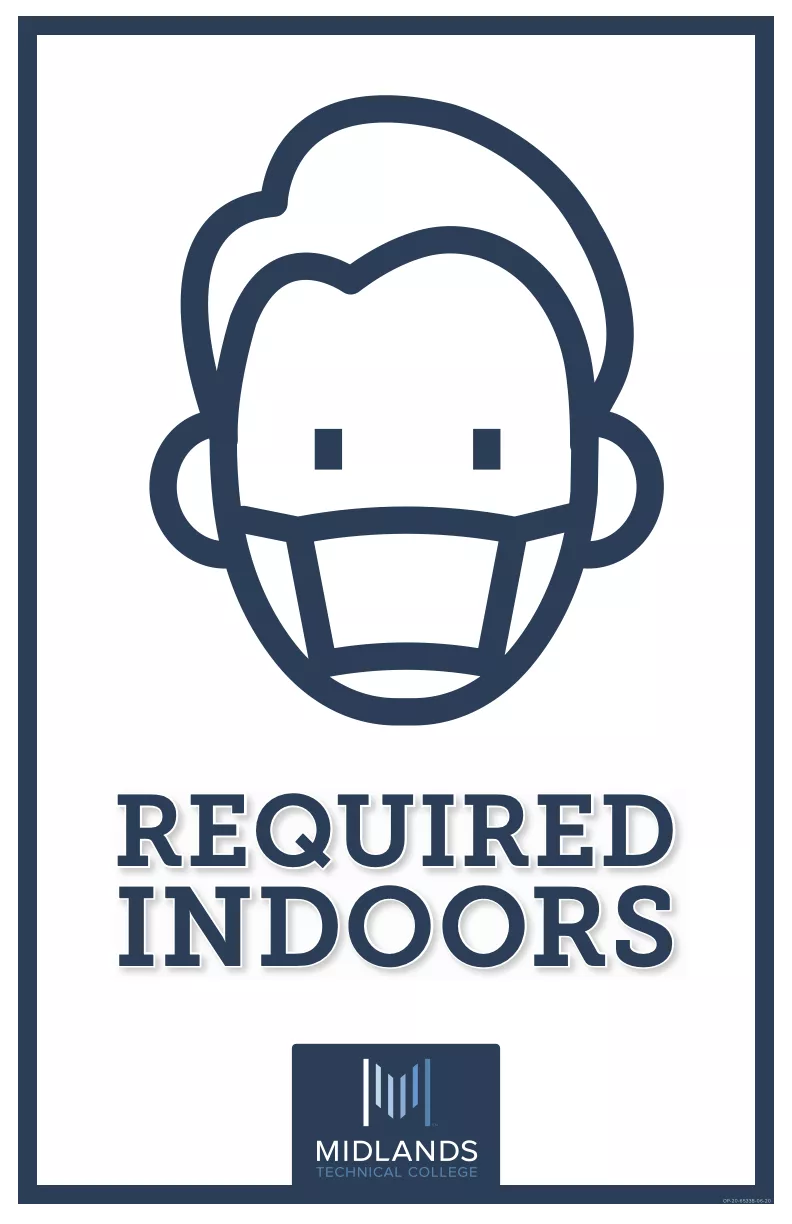 In light of the August 17 Supreme Court ruling, face coverings are required indoors in all public spaces on all MTC Campuses.
Public spaces include, but are not limited to, classrooms, study areas, labs, hallways, stairwells, restrooms, and sitting areas.
Faculty and Staff Questions—contact Human Resource Management (HRM) at 803.822.3500.
Student Questions—contact Student Development Services (SDS) at 803.732.5201.
Additionally, everyone is strongly encouraged to get vaccinated. To find the closest vaccine location near you visit DHEC's VACCINE LOCATOR.
Everyone should take precautions where practical to prevent the spread of COVID-19 and its variants. The college will  keep plexiglass shields in classrooms, student spaces and offices. The hand-sanitizing stations will remain, and cleaning of high-touch areas will continue.
---
IF YOU HAVE COVID-19 SYMPTOMS
If you are experiencing symptoms of COVID-19, have tested positive for COVID-19, been in close contact with someone who recently tested positive for COVID-19, or  have been asked to quarantine -- DO NOT REPORT TO CAMPUS.
For Faculty and Staff

Notify your supervisor. Contact the Assistant HR Director, Nicole Edwards in Human Resource Management (HRM) at 803.822.3500.

For Students

Please contact Student Development Services (SDS) at 803.732.5201. A college staff member with talk with you, confidentially, about your situation.

CARES Act Reporting