Read All News
Workforce Innovators: Using Apprenticeships to Solve Challenges
Mar 02, 2023
In the Midlands, the unemployment rate is currently 2.8% with 9,725 unemployed job seekers (source: S.C. Department of Employment and Workforce, December 2022). Those nearly 10,000 people have 17,846 job openings to look at right now; that's nearly two jobs for every unemployed job seeker. By comparison, in 2008, there were multiples of job seekers per opening. The competition is fierce and the recruiting market is not easy for employers to navigate right now.
So how do employers find and keep talent in this challenging labor market? Three employers recently shared about the success of apprenticeships during a webinar hosted by MTC Business Solutions.
Michael Hall | Director | First Priority Medical Transport

"Our primary motivation for joining an apprenticeship was to find a new pool of people to hire. In the past, we targeted folks who were already certified, so really what we were doing was just trading back and forth between all the different agencies a small pool of folks. You find yourself just trying to out price the competition, but after a while, you price yourself out of the market.
"When we opened up applications using the apprenticeship model, we had 100 applicants to apply for 15 positions. Honestly, before apprenticeship, we wouldn't have 100 applicants in a year. To have 100 applicants for a single posting certainly has done amazing things for us and our ability to sustain."
Are your current recruiting practices generating the workforce that you need? And if the answer is no, then you have to start thinking out of the box. I would tell you that the job markets are there, the candidates are there; they're just looking for more than what we've traditionally advertised as our offerings. They're not looking for a job. It's no longer about what they can do for your company, but how are you going to help them grow and develop into a rewarding and long-term career."
Vanessa Hall | Vice President of Human Resources | Boys and Girls Club of the Midlands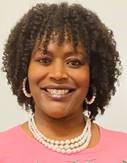 "The return on the investment a year and a half later is certainly worth it. It is an easier process than all of our previous recruiting tactics. It is work to map out the plan when you are first getting started, but the folks at MTC and Apprenticeship Carolina will certainly help you every step of the way. Then once you've set the apprenticeship up, it's pretty much runs on auto pilot and takes care of itself. I would tell you, it's also probably less work and effort than what you are already doing to find candidates."
"Make sure that there is a strong process in place and you have a great team, like MTC and Apprenticeship Carolina, that you can work with. If you have those items in place … your ability to recruit is going to increase, your ability to retain and grow your employees will increase, and your employee morale is going to increase. Don't be afraid to change. Don't be afraid to ask questions. Don't be afraid to understand that with this apprenticeship, MTC and Apprenticeship Carolina is going to help you establish the blueprint and guidelines you need to ensure its success. Having that team and their support really does make it easy."
Regina LaBrew | Workforce Coordinator | Columbia Urban League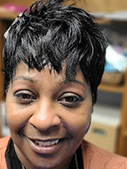 "We are using pre-apprenticeships as a tool to help serve our participants and assist youth with real life work experience. We were already offering a summer workshop series and doing year-round mentoring, so now with Midlands Technical College's help, we are also providing essential skills training and tailoring our program in a way that benefits not only the young people we serve, but also employers in our community. We are creating a conduit to help to create a work path for our young people and provide them the skillsets they need to be more valuable to their future employers."
"When trying to decide if or how to implement an apprenticeship or pre-apprenticeship program, I would say look at your organization. Find that missing key, because we all have it, and then use apprenticeships as the tool to move forward to fill that gap. Partner with other organizations like MTC and Apprenticeship Carolina to help you get started and leverage what you're doing to better serve the greater community and reach your organizational goals."
Ready to get started?
The MTC Business Solutions team is here to help. They work closely with Midlands-area employers and are available to discuss your needs, to plan and develop a customized training. Then they will work with you on implementation and training, whether it's onboarding new employees or upskilling existing ones. Contact them at 803.691.3907 or click here.