Read All News
Real Impact: Funds Donated to the MTC Foundation Positively Affect Students
Nov 13, 2018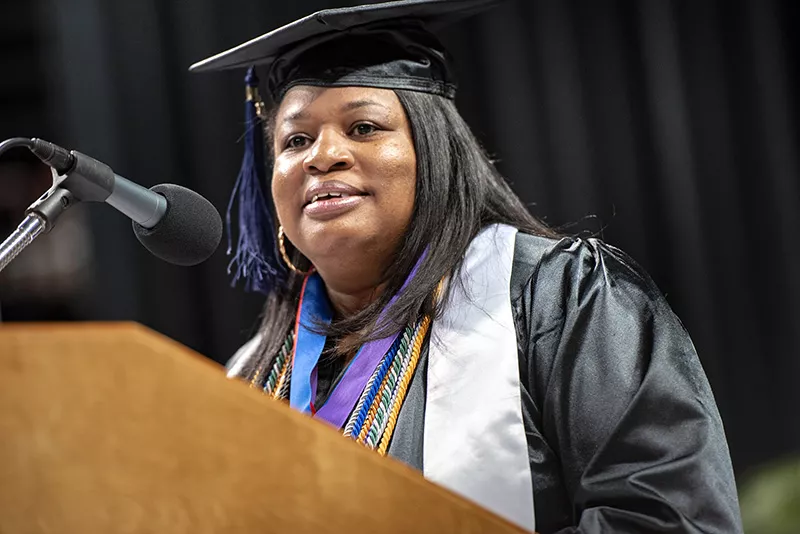 Nicole McCune knows how important scholarships are from her experience as an MTC student.
"At the time, I was facing challenges financially, and receiving the money was another motivation for me to do my best," said McCune.
She says the scholarship allowed her to get the education she needed and kept her focused on her career goals.
"The fact that the MTC Foundation is there to specifically help financially is a blessing to students, and it gave me another sense of obligation to work hard and do my best."
To Nicole, the financial side was important, but the impact of the scholarship went beyond dollars.
"Receiving the Peggy Hall Small Foundation Scholarship showed me that donors are not only giving money to students, but they are also teaching students lessons with these gifts," said McCune.
She felt a connection to Mrs. Peggy Small, who the scholarship is named after, and her family.
"Although, I never met Mrs. Small, I've always considered her to be an angel cheering me on as I continue to pursue my goals in life, and I appreciate her husband for sharing her with me and other students in such a giving way."
Nicole's expression of how the scholarship did more than simply award her money resonates with the MTC Foundation.
"Philanthropic investment from businesses, foundations, and individuals is a smart and fulfilling way to leverage the power of MTC to strengthen our communities by making it possible for MTC students and faculty to accomplish more in their personal and professional lives. The MTC Foundation welcomes partnerships with investors who want to make education more accessible and affordable. Students like Nicole truly appreciate the opportunities made available by donors to the MTC Foundation.  We invite others to join us in transforming more lives by supporting MTC students, faculty and programs," said Nancy Keon, CEO of the MTC Foundation.
Nicole says her scholarship award is a valuable lesson in giving, and she looks forward to making an impact one day by giving to students as the Foundation once gave to her. Until then, she gives some advice.
"I encourage the future generation of students who may be facing similar challenges to seek resources, do research, ask questions, and never give up. There is always someone in your midst who is willing to help, and the MTC foundation just may be the ground you need to stand on to get you through."
Each year, the Midlands Technical College Scholarship Breakfast shines a well-deserved light on the businesses, foundations, and individuals who generously support the college. Many of these contributions go towards student scholarships, and the breakfast event allows donors to meet students and hear their personal stories.
If you want to learn more about ways to positively change the lives of students at MTC, visit https://giving.midlandstech.edu/.
A poem written by Nicole McCune dedicated to Peggy Hall Small
Mrs. Peggy Hall Small  
I never met you, but you touched my heart.
You are missed by many, but your memory will never depart.
Vivian can never make the squash casserole quite like you do…
She should get with "The Gourmet Divas Cooking Club" to learn a thing or two.
I read about your kindness, beauty, and generosity-
I'm grateful that your husband chose to honor you with a donation to MTC!
That's where I come in, and I feel so blessed…that you are able to help me, even while you are laid to rest.
Touched by an angel to pursue my dreams and goals,
I thank God for your gift from the bottom of my soul. 
I won't let you down, 
wait and see…
I believe you're looking down,
and expect the best of me…
I'm happy to be a Small part of your legacy.
While you are in the garden of heaven doing what you love to do-
Our education and excellence is what we will continue to pursue.
Thank you Mr. Charles Small for sharing your beautiful wife.
To all of the donors, thank you…
You have touched a student's life!