Read All News
Power:Ed Awards Midlands Technical College Foundation $50,000
Mar 05, 2021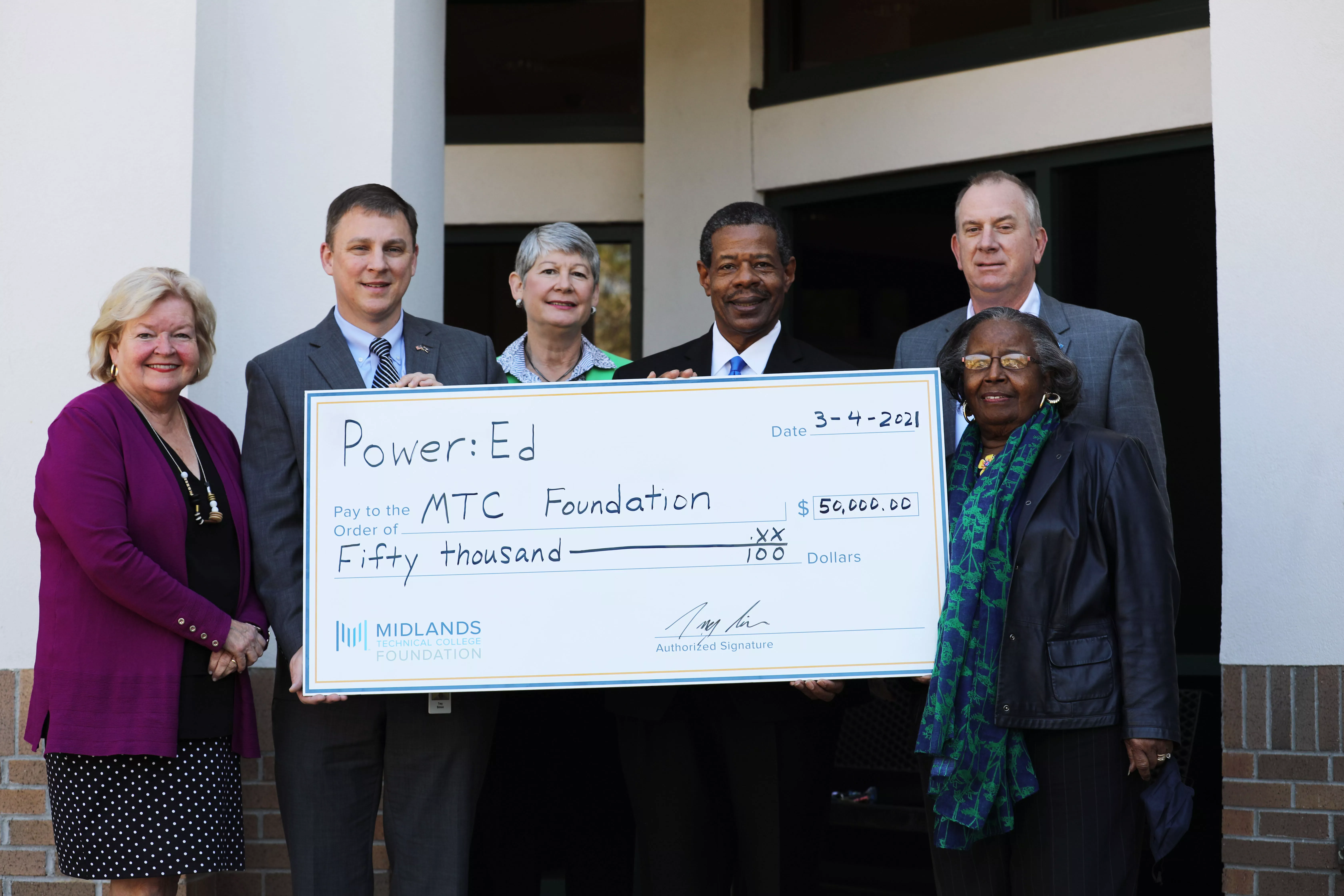 Power:Ed, a philanthropy of SC Student Loan, has provided MTC with a grant to fund workforce development training in jobs that are vital to the Midlands economy through MTC's QuickJobs programs that help close the job skills gap and fill available positions with middle-skilled workers.
Power:Ed's investment in MTC's QuickJobs programs provides a significant boost to South Carolinians who want to access job training. The QuickJobs scholarships made possible through this $50,000 grant will give students access to more than 50 training opportunities in business, healthcare, information technology, skilled trades and advanced manufacturing. Training lasts from three weeks to 15 months, depending on the program. Students in the program are not eligible for federal or state financial aid, so this money is significant in providing access to valuable career training.
"Power:Ed's investment in MTC's QuickJobs programs will truly transform lives by helping the unemployed and underemployed have access to job training that prepares them for living-wage jobs, and positions them and their families for economic success in the Midlands and beyond," said Nancy McKinney, Associate Vice President for Philanthropy/CEO of the MTC Foundation. "MTC is grateful for this new partnership with Power:Ed," she added.
About QuickJobs
QuickJobs are career training programs developed for jobs where workers will be in high demand over the next decade. QuickJobs are designed to provide intensive and complete job training; prior experience in a field is not required. Most programs only take a few months to complete, and some can be finished in a matter of weeks.