Read All News
Midlands Technical College Earns Tutoring Certification
Sep 01, 2020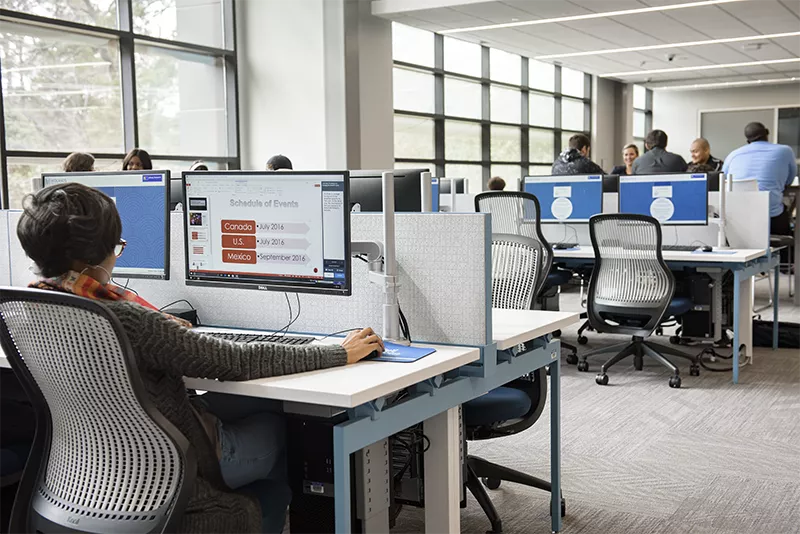 The College Reading & Learning Association (CRLA) has recognized Midlands Technical College (MTC). The tutoring programs for students at MTC's Academic Success Center have earned the International Tutor Training Program Certification (ITTPC).

"The Academic Success Center (ASC) at MTC provides academic support services using a holistic approach to student success," said MTC President Ronald L. Rhames. "During this unprecedented pandemic, the ASC is providing socially distanced face-to-face tutoring, virtual life skills workshops, and 24/7 online tutoring for a wide range of subjects. We are committed to providing this important resource because we understand the needs of our students, and we believe it is critical to provide the tools that students need to flourish."
On each of the MTC campuses, the mission of the Academic Success Center is to support traditional and non-traditional learners.  "I was very lost in my English class and Mr. Vesel helped me decipher exactly what my instructor wanted in my paper. I am certain I would have failed this assignment if not for his help. Thank you!" MTC student Lisa Henry wrote recently. "I received great help with completing my writing assignment. The tutors were very welcoming and nice," added MTC student Destiny Gill.
"These certification standards bring improved credibility to our program. We are afforded the opportunity for our program to be part of an elite organization dedicated to student success," said Shinnell Revas-Jones, Director of the MTC Academic Success Center and the William Jerry Wood Life Skills Center. "We are proud to provide the highest standard of tutoring services to our students."
Since 1989, college tutor training programs from around the world have received ITTPC. These programs have recognized thousands as Certified Tutors, Certified Advanced Tutors, or Certified Master Tutors.
About Midlands Technical College
Midlands Technical College (MTC) is a six-campus, two-year comprehensive community college serving Richland, Lexington, and Fairfield counties in South Carolina. MTC enrolls approximately 28,000 students annually. The Corporate and Continuing Education (CCE) program is one of the largest and most comprehensive in the Southeast and provides training to hundreds of area businesses each year. Learn more at MIDLANDSTECH.EDU.