Read All News
"Midlands colleges get ready to safely welcome students back to campus"
Jul 02, 2020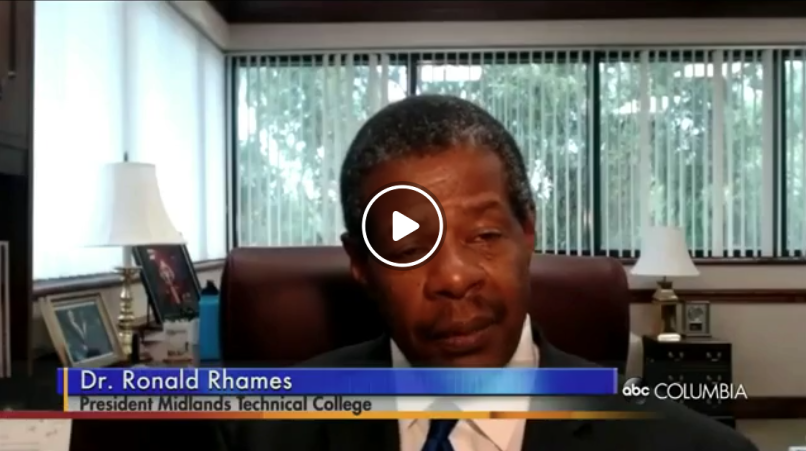 Midlands Technical College President Dr. Ronald Rhames spoke with ABC Columbia for a report that aired on the evening of July 1, 2020. He was one of three guests to talk with reporter Tim Scott about how colleges in the Midlands will approach campus reopening amid the COVID-19 pandemic.

An excerpt from the report:
Dr. Ronald Rhames, the President of Midlands Technical College, says his team is researching calendar models that would accommodate for both in-person instruction and distance learning.

"We think keeping the semester added to the fact we don't have the boarding situation where students go away, go out of state, and then come back, most of our students live in the community, we think that gives us the most flexibility if the environment changes," Dr. Rhames said.
To stay informed on the latest updates regarding MTC's plan for reopening and the college's official responses to COVID-19, visit MTC Campus Reopening.