Read All News
Coronavirus Mitigation and Education
Mar 10, 2020
Message from the President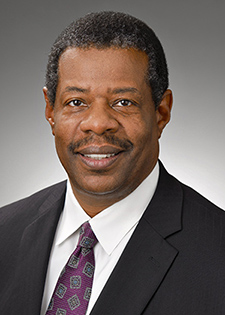 The health and safety of the Midlands Technical College family is a priority. We are actively monitoring the coronavirus (COVID-19) as the South Carolina Department of Health and Environmental Control (DHEC) confirms community transmission has occurred in the Palmetto State. It is my commitment to you that MTC will stay vigilant in assessing the situation; mitigating the potential impact; and communicating to students, employees, and community partners.
Here are three things to know right now:
MTC is following the guidelines provided by the American College Health Association (ACHA), the Centers for Disease Control (CDC), and DHEC.
MTC is performing sanitation and disinfection procedures regularly in our classrooms, gathering spaces, and bathrooms.
MTC is proactively communicating information on our website at www.midlandstech.edu/coronavirus.
It is our goal to ensure the continuation of teaching and learning, and we promise to do our part to help this happen safely.
President Ron Rhames,

Class of '78
Education and Outreach Materials 

Knowledge and resources are paramount to creating a culture of awareness and prevention regarding the coronavirus (COVID­-19). DHEC has created a comprehensive website, www.scdhec.gov/covid19, to keep the South Carolina community informed. The site includes information on monitoring and testing, travel procedures, and educational and outreach materials. These easy to read, downloadable PDFs provide information on what you need to know about the virus, stopping the spread of germs, and what's the difference between isolation and quarantine. Click here to access these useful educational materials. 
Health Resources Available 
SOURCE DHEC
Health officials say the best precautionary measure is to follow proper hand-washing procedures and to stay home and practice social distancing when you are sick.
If you're experiencing symptoms of COVID-19, DHEC says MUSC Health is offering a free virtual visit. Use the promo code "COVID19."
DHEC says if you're concerned about your health or are showing symptoms such as fever, cough, or shortness of breath, please call your personal doctor or health care provider. They can evaluate the cause of your illness and, if appropriate, can discuss testing for COVID-19 with DHEC. If you meet the criteria for testing, DHEC will help arrange testing with your health care provider.
For general questions about COVID-19, the DHEC Care Line is here to help. Call 1.855.472.3432. Staff are answering calls from 8 a.m. to 6 p.m. seven days a week.
Travel Guidelines
This week is Spring Break at MTC. Students, staff, or faculty who plan to travel, or have recently traveled, please refer to the CDC's FAQ for travelers to ensure your health and safety upon returning home to work and school.