Read All News
Associate Vice Provost Named to "20 Under 40" List
Jun 17, 2021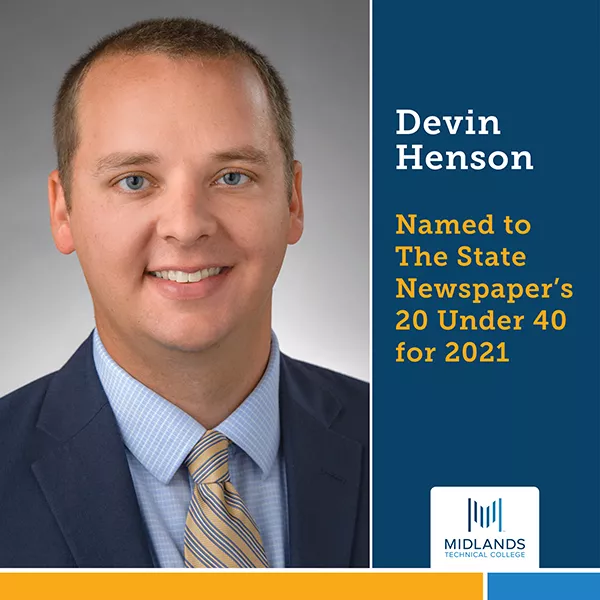 Midland Technical College's Devin Henson is among those named to The State newspaper's newest "20 under 40" class.
Henson is Associate Vice Provost and earned his PhD and Masters from the University of South Carolina and his undergraduate degree from the College of Charleston.
For the past 18 years, the newspaper has honored young professionals who are "having an impact on our community either through their professions or through their volunteer and civic work."
An excerpt from Henson's profile:
(Q) What's the best advice you received from a mentor?

(A) Good leaders serve those they lead. A good leader in any organization must have the mindset that they truly and sincerely work for their employees and not the other way around.
The complete profile of Henson can be found in the Sunday, June 13, 2021 edition of The State.
---
With six campuses across the Columbia area, Midlands Technical College offers more than 180 degree, diploma, and certificate programs of study. Programs and courses are for full-time and part-time students as well as working adults, high school graduates, and people looking to change careers.