2024 Administrative Professional Conference Speakers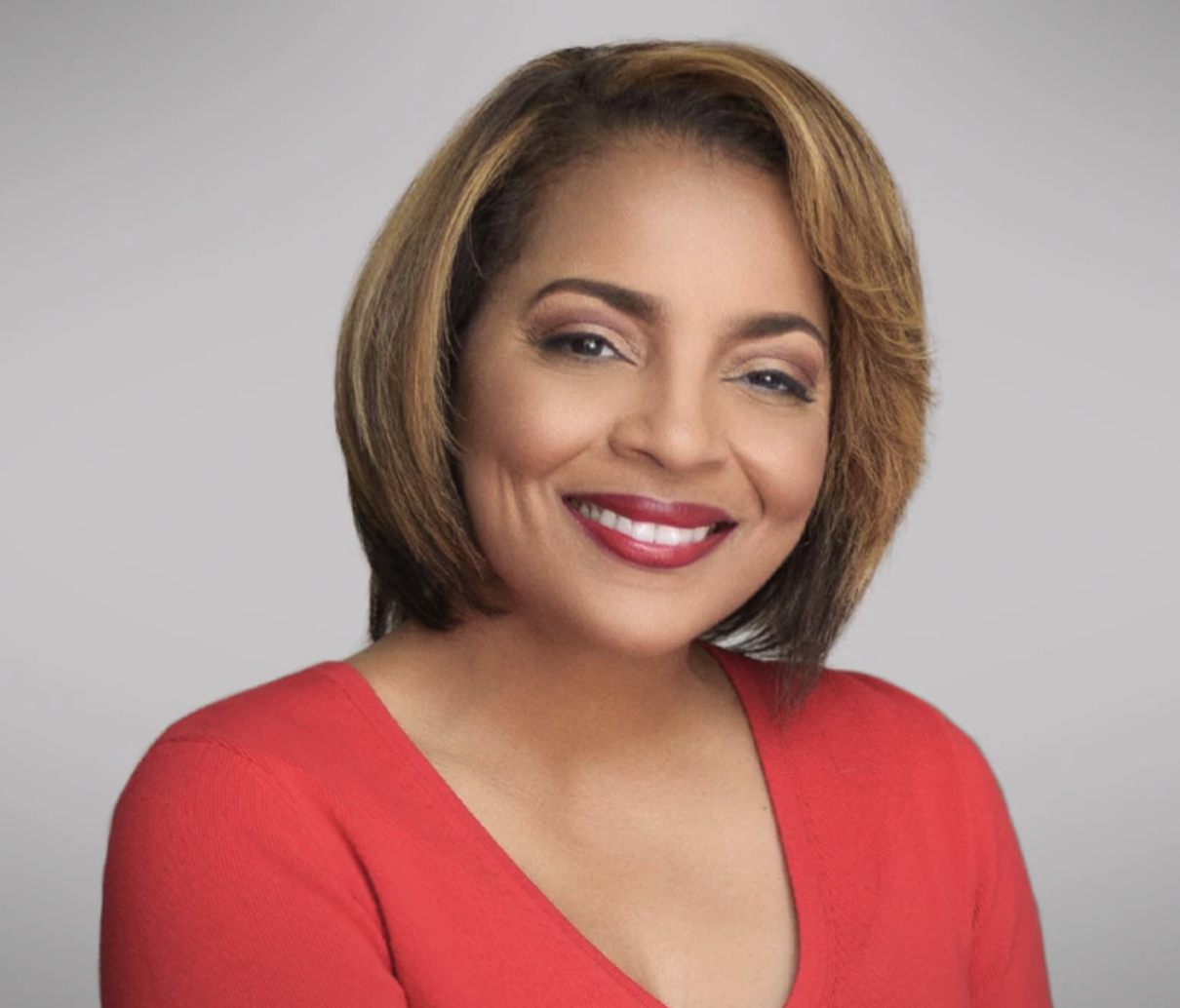 Judi Gatson | WIS 10 News Anchor
Judi is an award-winning journalist on topics ranging from education to social justice. During 2020, Judi was on air for nearly 10 hours anchoring WIS' live continuous coverage of protests that erupted after the murder of George Floyd.
Judi is also a trusted voice in covering critical issues confronting public education in South Carolina. She led WIS' live coverage when nearly 10,000 teachers and supporters rallied at the South Carolina State House calling for higher pay and improved working conditions.
Judi is also known for her smart and insightful political coverage. She received international praise for her skillful performance as moderator of the U. S. Senate debate between incumbent Lindsey Graham and challenger Jaime Harrison. In addition to moderating a number of gubernatorial and mayoral debates, Jud has conducted numerous in-depth interviews with influential politicians and newsmakers.
Judi anchored and produced an award-winning documentary on the Confederate Flag exploring the controversy and eventual compromise reached to remove the flag from the South Carolin State House dome. She also covered the Inauguration of President Barack Obama live from the nation's capital for WIS and affiliate stations around the country.
In the early days of the Covid-19 pandemic, Judi helped launch, produce and anchor WIS Today. The show replaced the Third Hour of Today after covid concerns forced that program to take a production hiatus. Judi and her team highlighted how the pandemic affected South Carolina, the impact on first responders and connected our viewers to critical resources that helped everyone navigate the challenges brought on by the pandemic. WIS Today also featured uplifting and inspirational stories that reminded viewers of our strength and resilience as a community.
Among her many honors and awards, Judi has been named Anchor of the Year by the South Carolina Broadcasters Association, Military Advocate of the Year by the Columbia Chamber of Commerce for her work with the station's "Year of the Veteran" series and her support of South Carolina's military community, Anchor of the Year by the KISS 103.1FM Columbia Neighborhood Awards, Reporter of the Year by the National Alliance on Mental Health, South Carolina (NAMI), Champion for Children by Healthy Learners and Outstanding Professional in Support of Philanthropy by the Association of Fundraising Professionals SC, Central Carolina Chapter. Judi has also received numerous Anchor of the Year Awards from the Free Times and Columbia Metropolitan Magazine.
As co-anchor of WIS News at 6 Judi has been recognized with numerous nominations for her anchoring and reporting and has won five Emmy awards for best newscast.
As an in-demand emcee, keynote and motivational speaker at schools, churches and conferences, Judi is known for inspiring others to find their purpose and personal power.
Judi is also known for her heart for service and devotes much of her community involvement to working with organizations that benefit youth and families. She is an active board member with Homeless No More. Over the years, she's been honored to also serve on the boards of Healthy Learners, the Palmetto Health South Carolina Cancer Center, Palmetto Center for Women and United Way's Palmetto Society.
Judi is married to Dr. Dwayne Gatson, who served 22 years in the military and retired as a Lt. Colonel in the United States Army. Judi and Dwayne share the blessing of two sons, Aidan Kash and Nicholas Jax. They are active members of Brookland Baptist Church and live in Columbia with their black labs, Shiloh and Storm.
Charles Weathers, MBA | Professional Speaker, Entrepreneur and Management Consultant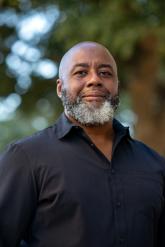 As founder of The Weathers Group, a management consulting firm specializing in organizational performance and leadership development, Charles is a nationally recognized speaker, writer and consultant. He is known for his ability to help groups navigate difficult conversations while captivating audiences with his contagious energy, insight and humor.
Weathers is a veteran of the U.S. Air Force, an American Leadership Forum Senior Fellow, a Riley Diversity Fellow (Furman University), and has served as a member of the Forbes Coaches Council, Institute of Management Consultants and the National Speakers Association.
In his mission to positively impact lives, Weathers has made headlines by lending his voice to disruptive companies in the nonprofit, government and private sectors. Since 2003, The Weathers Group, under Charles' leadership, has developed customized solutions for clients ranging from grassroots community organizations to billion-dollar business enterprises. His work has touched the lives of leading executives at TD Bank, BASF Corporation, the U.S. Environmental Protection Agency, the Society for Human Resource Management (SHRM) and countless public/private entities across the globe.
Charles enjoys volunteering with numerous organizations and is a proud board member of Goodwill Industries of the Upstate/Midlands of SC. A trusted advisor and coach, he and his family reside in Columbia, South Carolina. You can follow Charles on social media channels at @CharlesWeathers and learn more by visiting www.weathersgroup.com.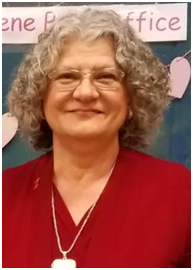 Dr. Iwana Ridgill | Professional Coach & Development Facilitator
Dr. Iwana Ridgill is a Phi Beta Kappa graduate of the Honors College of the University of South Carolina where she earned her Bachelor of Arts in English (magna cum laude), Master of Education in Student Personnel Services and her Ph.D. in Counselor Education. Iwana conducts staff and management development training programs for businesses and organizations in the public and private sectors. She has presented hundreds of programs to professional and civic groups and associations, and speaks often on motivational and job-related topics such as customer service, dealing with difficult co-workers, conflict resolution, and projecting professionalism in the workplace. Her practical suggestions and enthusiastic presentation style combine to provide relevant information and inspiration.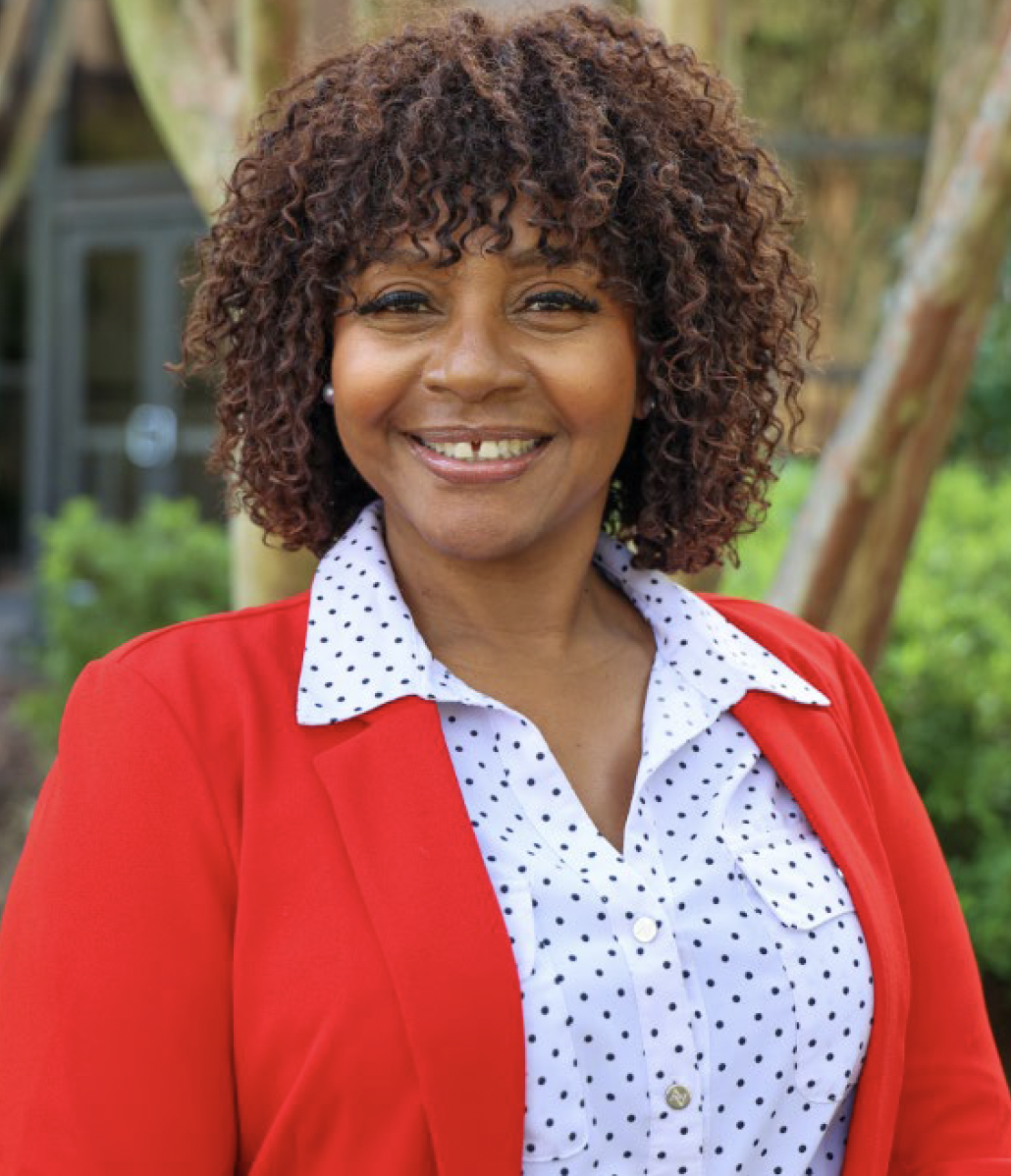 Ariella O. Hughes | Organizational and Talent Development Specialist
Ariella O. Hughes is an impactful and effective people development strategist with proven results. She has over 22 years of progressive experience producing and delivering leadership development programs that increase employee engagement, improve team performance, and shape visionary leaders.
She is recognized as a transformational learning partner and effective communicator who builds and optimizes organizational infrastructure through people. Her innovative and creative learning solutions equip leaders and teams to overcome challenges and prepare them for what's next. Specializing in emotional intelligence and motivation, she consistently guides clients towards becoming the best versions of themselves. Her career is defined by a commitment to fostering authentic leadership, fostering strong interpersonal relationships, and creating environments where people thrive. She has a particular passion for emotional intelligence (EQ) and believe it to be the cornerstone of effective leadership. Her work in this area involves assessing and enhancing EQ, helping individuals understand their emotions, and teaching them how to harness this awareness for improved decision-making and relationship management.
Ariella has led local, international, and virtual teams and uses her experiences and expertise to grow others. She earned her bachelor's degree in Speech Communication from the University of Georgia, in Athens, GA. She also has a master's degree in Human Resources Development from Webster University, Columbia, SC. She is a certified Predictive Index Practitioner and is certified through Toastmasters International as a Competent Leader and Competent Communicator. She received her Training Generalist Certification from Langevin Learning Services in Atlanta, GA.
She is married to Willie Hughes IV of 23 years. They reside in Columbia, SC with their daughter Zoey Hughes. Ariella has a bonus daughter Jordan Amir and a bonus grandson Noah. She enjoys being a breast cancer awareness ambassador and volunteering through her church and the Brookland Foundation. Ariella holds the role as Organizational and Talent Development Specialist at AgFirst Farm Credit Bank.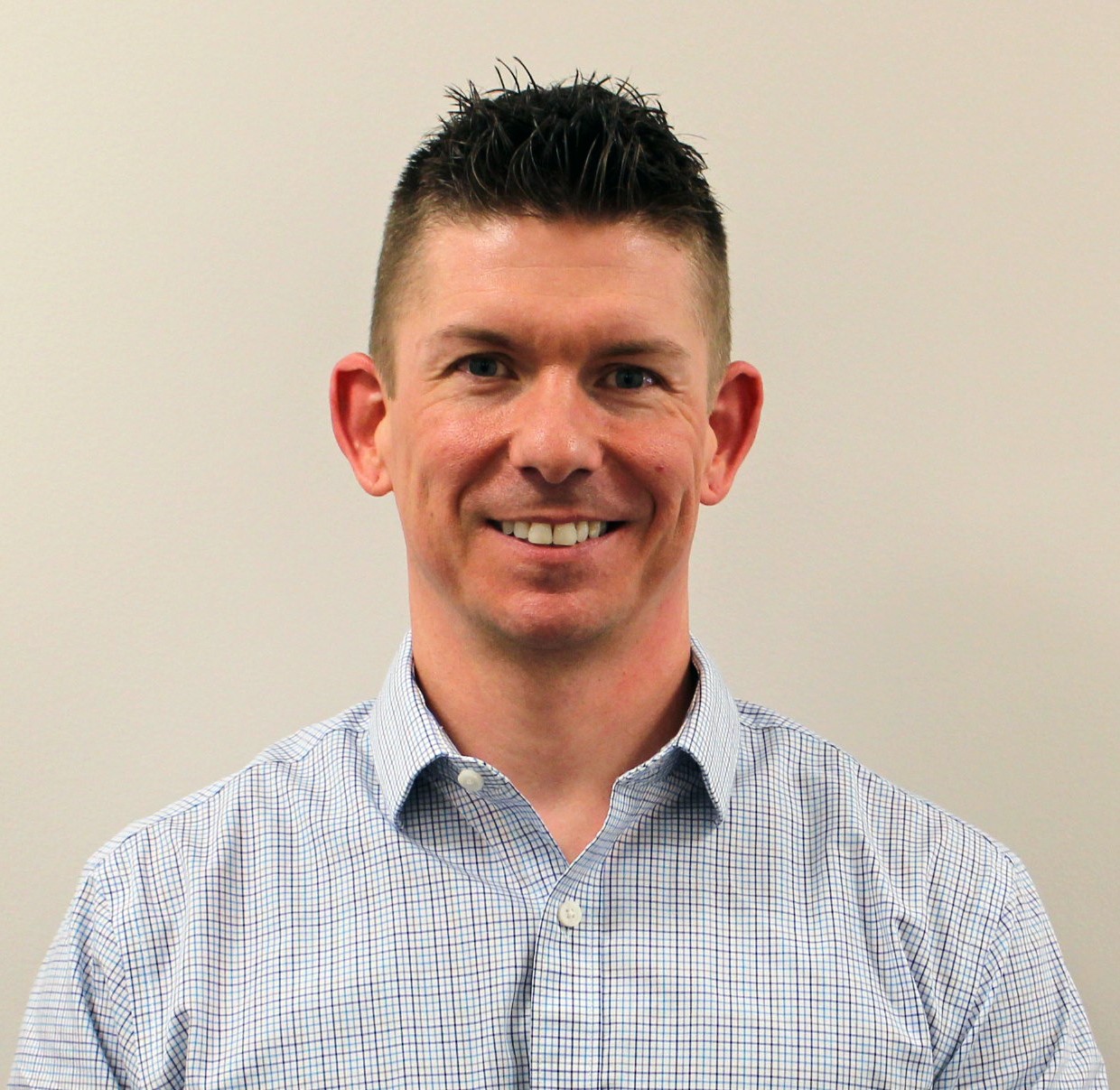 Dr. Damian Rankin| Midlands Technical College Physical Thearpy Program Director
Dr. Damian Rankin, DPT, is currently a Program Director for the Physical Therapist Assistant program at Midlands Technical College. Originally from Michigan, he earned a bachelor's degree in Exercise Science: Cardiac Rehab from Eastern Michigan University in May 2007. From there he progressed immediately to the University of Maryland – Baltimore where he earned his Doctor of Physical Therapy degree in May 2010. While completing his final two Physical Therapy school clinical internships in Colorado, his soon to be wife and he decided that CO would be a great place to start and raise a family, so they packed up and relocated to the Denver Area. Remaining in the Denver area for nine years (2009-2018), they enjoyed all that beautiful CO had to offer as they began their small family of four.
Following graduation, Damian spent his first professional year working for various physical therapy companies as a PRN (as needed) physical therapist, floating between various inpatient and outpatient clinical settings. This experience gave him exposure to a wide variety of debilities and injuries, allowing for growth as a general therapist. After that initial year, and for the duration of his clinical career, he sequentially worked in three differing skilled nursing facilities, treating a diversity of ailments but mostly focusing on orthopedic injury recovery, postural corrections, and functional improvements.
Starting a new family and having in laws that lived in the low country of SC he and his wife felt it would be best to move closer to loved ones who could build a strong familial relationship with their two children. An opening at MTC allowed for his application, and ultimately, transition to education as an MTC Program Director in August 2018. Damian's tenure at MTC has allowed for opportunities to not only advance the PTA program while instructing in numerous program classes, but he has also participated in numerous college committees and groups, including graduating from the inaugural Provost's Leadership Academy (2021-2023), contributing to MTC Strategic Planning Committees, and is currently the Faculty Council Chair Elect, assuming the Chair position in May 2024.
Damian participates with various "leisure" activities but mostly enjoys spending time with family.