Read All News
Real Advice: Advisory Committees Keep MTC in Step with Industry Needs
Oct 09, 2018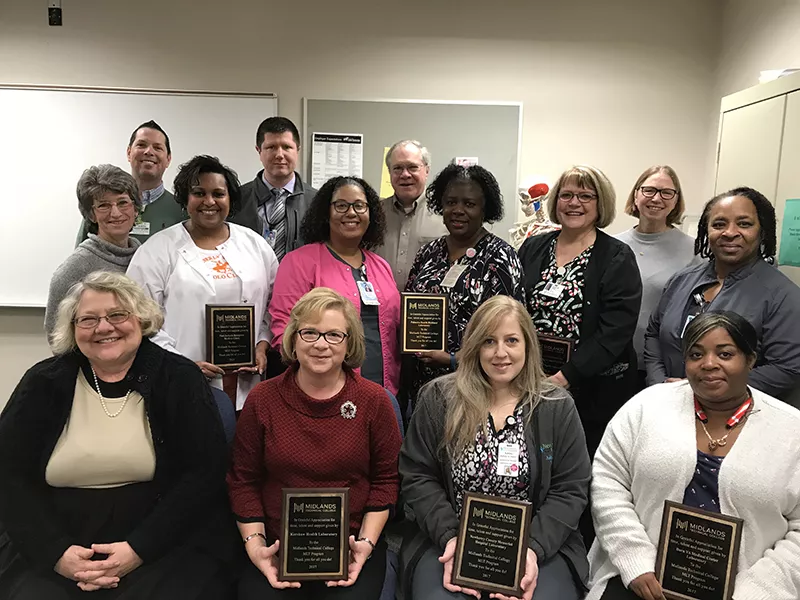 Midlands Technical College (MTC) has more than 100 academic career, transfer, and training programs that rely on advisory committees to help them keep up with current workforce trends. Advisory committee members are experts in their fields who provide recommendations on keeping MTC's programs, equipment, and curriculum relevant.
"At the heart of our career-oriented programs are our local business and industry partners," said MTC Associate Vice Provost for Career Programs Sandra Hackley. "Not only do our advisory committee members help us keep pace with current workforce needs, they provide internship and employment opportunities for students, and help us recruit new faculty. Our programs are connected with local industry at multiple levels."
There are more than 35 advisory committees at MTC, with more than 450 total members who regularly meet with MTC program administrators and faculty. The advisory committees support more than 100 programs at MTC. Members' areas of expertise include baccalaureate transfer, business, public service, engineering, nursing, health sciences, industrial trades, and information technology. Care is taken to ensure appointed members reflect the diversity of the workforce and community.
"The expertise our advisory committee members share with the college is vital," said MTC President Dr. Ronald L. Rhames. "They provide insight into their industries' workforce needs, helping ensure that our students receive the education and skills that lead to fulfilling careers."
One advisory committee at MTC is the Criminal Justice Advisory Committee. These committee members are responsible for recommending curriculum and course changes, identifying industry trends, and serving as site coordinators for off-campus learning experiences. 
"I appreciate that MTC is willing to bring in industry professionals and mold their curriculum around what we see every day," said MTC Criminal Justice Advisory Committee member Captain Gil Owens with the South Carolina Highway Patrol. "They don't just teach a curriculum based on what they think is going on in law enforcement, but what actually is."
Advisory committees have been an important part of MTC for more than 44 years. They existed when the college was formed in 1974 and have continued to this day.
"As long as we've had career programs at MTC, we've had advisory committees," said Hackley.
Advisory committees are beneficial to their members not only when it comes to providing prepared and skilled job candidates, but also because they allow members to network with other local professionals.
Owens said, "I learn what's working for other local police departments, such as how they are handling policies and procedures, and come up with alternatives that we can apply at our agency. Law enforcement probably gets just as much out of it as MTC gets from us."
MTC Provost Dr. Barrie Kirk agreed MTC's advisory committees are mutually beneficial.
"Advisory committees are one of the key ways we are able to keep our programs relevant now and in the future," said Kirk. "Building a qualified, highly skilled workforce benefits everyone – it benefits our students, local business and industry, and the whole community."