Read All News
National Rankings for MTC Graduate Diversity
Feb 11, 2020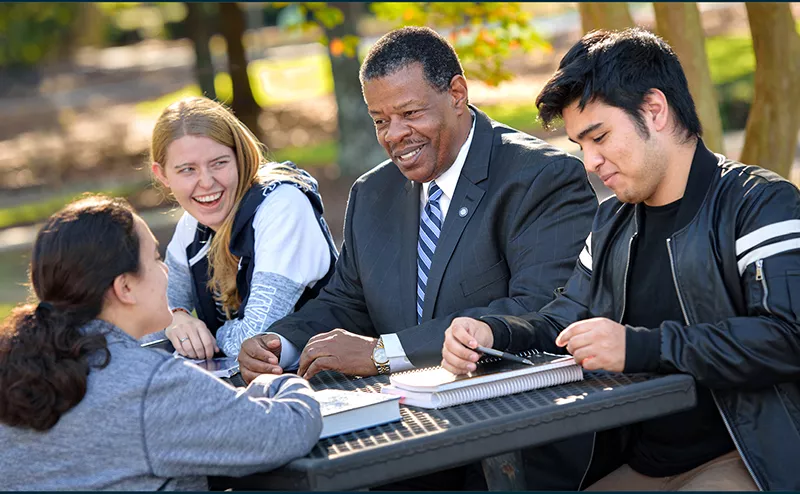 Diverse: Issues in Higher Education has ranked Midlands Technical College (MTC) as one of the top colleges in nation for African-American students earning associate degrees. Five MTC career areas were in the top 25. This is the 10th consecutive year MTC has been designated as a top 100 associate degree producer among the approximately 1,200 technical and community colleges in the country.
"Midlands Technical College provides pathways to higher education and career training for a broad array of students and actively addresses the under-representation of African-Americans in higher education," said MTC President Dr. Ronald L. Rhames. "This report demonstrates our commitment to diversity and shows that our rigorous curriculum is accessible to all."
MTC was in the top 25 for associate degrees awarded to African-American students in the following five career areas:
#4 – Family and Consumer Sciences/Human Sciences
#16 – Legal Professions and Studies
#22 – Public Administration and Social Service Professions
#23 – Registered Nursing, Nursing Administration, Nursing Research, and Clinical Nursing
#24 – Dental Support Services and Allied Professions
MTC was #19 for associate degrees awarded to Asian Americans in Construction Trades.  
Overall, MTC had 14 career areas make the listing within the top 100 for associate degree completers among minorities.
"Year after year, MTC is recognized as a state and national champion for the under-represented students in higher education, and we will continue to honor and expand on that commitment," said Rhames, who is the first African-American president at MTC, and is the first person to graduate from a South Carolina technical college and later become its president.
"Our Commission, Board of Trustees, and Executive Council reflect the diversity of our students," said MTC Commission Chair Margaret Holmes. "To that end, the MTC leadership prioritizes collaboration with local governments, community organizations, employers, and school districts to open new pathways to higher education and career training for minority students."
Midlands Technical College promotes student diversity in many ways and reaches out to the minority communities through college programs, community partnerships, staff involvement, and special events.
"MTC offers minority students various extracurricular activities, scholarships, and other achievement-based programs," said Mary Holloway, MTC Vice President of Student Development Services. "Additionally, student organizations expand communication channels among students, faculty, staff, and the community, thereby improving knowledge about African-American history, culture, and achievements."
Celebrating 35 years, Diverse: Issues in Higher Education is the nation's only news magazine dedicated exclusively to diversity issues in higher education. A comprehensive presentation of Top 100 degree statistics can be found here.