Read All News
Harbison Theatre at Midlands Technical College Celebrates 10-Year Anniversary
Aug 24, 2021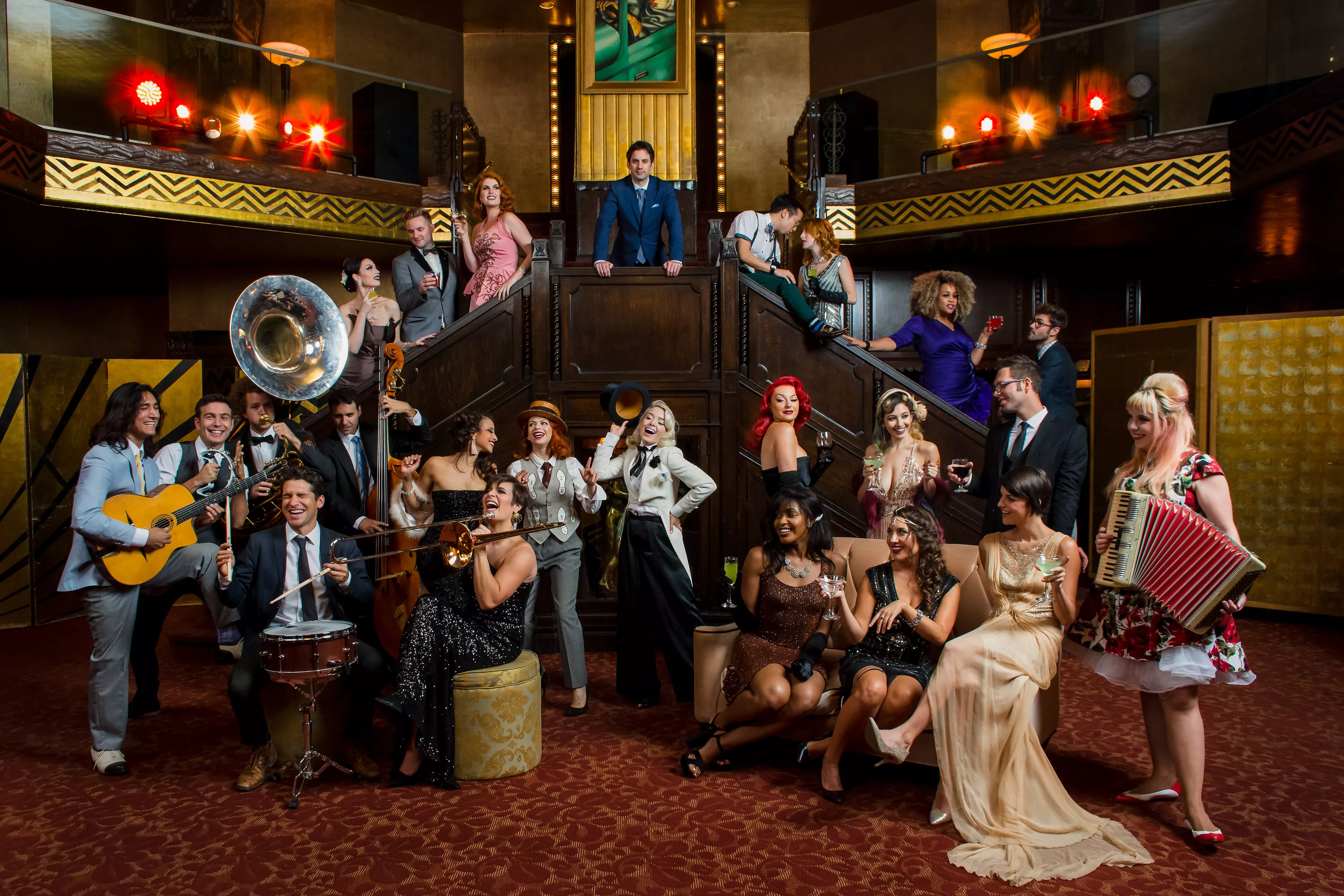 Harbison Theatre is celebrating its 10th Anniversary Season with a diverse list of acts in 2021-2022. Edwin McCain makes his HT@MTC debut, Motown legend Thelma Houston returns, and local and national favorites add to the excitement. Tickets are available today at HARBISONTHEATRE.org, via phone at 803.407.5011, or at the Harbison Theatre Box Office. 
Safety Information: Face coverings are required at all times while inside the Harbison Theatre lobby and theatre. MTC staff has increased cleaning and disinfecting practices in the entire building. If you are feeling ill, please stay home and call the box office prior to the performance for your ticket return options. Learn more at HARBISONTHEATRE.ORG/safety-information.
See you at the theatre!
SEPTEMBER 2021
Friday, September 10 | 7:30 PM
An Evening with Edwin McCain & Patrick Davis
SOUTH CAROLINA SONGWRITERS SERIES
Longtime friends and collaborators Edwin McCain and Patrick Davis are two of the Palmetto State's songwriting and performing icons. Edwin McCain has already enjoyed an almost 30-year career as both a pop radio mainstay and national songwriting troubadour with songs like I'll Be and Solitude, while Davis is in the midst of an over 15-year run as a successful Nashville staff songwriter with songs like Where I'm From, My Carolina, and others. Most recently, Davis is the leader of his 12-piece touring and recording outfit, Patrick Davis & His Midnight Choir. These two talented South Carolina friends will share the stage for a one-night-only "Bluebird Cafe-Style" evening of swapping stories and songs.
Friday, September 24 | 7:30 PM
Super Guitar Bros
VIDEO GAME CLASSICAL GUITARISTS
Tickets: $20
S/S/M: $15
The Super Guitar Bros aren't actually brothers – they're bros! Sam and Steve combine their love of video game music with their passion for acoustic and classical guitar to bring audiences a one-of-a-kind musical experience. Sometimes chill... Sometimes intense... Always super!
OCTOBER 2021
Friday, October 1 | 7:30 PM
The Second City Remix
WORLD-RENOWNED IMPROV COMEDY RETURNS
Tickets: $40
S/S/M: $35
The Second City has been the world's first name in laughter for over 60 years. Come join the next generation of comedy superstars as they mash up Second City's greatest hits and brand-new material, along with the company's signature improvisation in this hilarious show.
Saturday, October 16 | 7:30 PM
The Magic of Rob Lake
ILLUSIONIST
Tickets: $40
S/S/M: $35
One of the world's most celebrated illusionists, Rob Lake has dazzled and entertained millions with his mind-blowing illusions on network television, in Times Square, on the Vegas Strip, in Atlantic City, throughout Europe, Asia, the Bahamas, and before sold-out audiences in casinos, arenas, and theaters worldwide. USA TODAY says, "Rob Lake has turned the illusionist game on its head," and he was a finalist on America's Got Talent in 2018. Don't miss this stunning performance!
NOVEMBER 2021 
Friday, November 5 | 7:30 PM
Terence Young
CAROLINA SHOUT
Tickets: $25
S/S/M: $20
Terence Young has earned the reputation of one of the most talented and electrifying lead guitarists in the world. He has released 10 CDs to date, ranging from smooth jazz and R&B, to gospel, holiday, instrumental rock, and original guitar compositions. (This show is rescheduled from the 2019-2020 season.)
DECEMBER 2021
Saturday, December 4 | 3:30 PM | 7:30 PM
The Best Christmas Pageant Ever: The Musical
COLUMBIA CHILDREN'S THEATRE
Tickets: $15
After a two-year hiatus, CCT's holiday favorite, The Best Christmas Pageant Ever: The Musical, is back by popular demand! Join the entire Herdman clan as they crash, bash, smash, and sing their way to the true meaning of Christmas. This production is filled with many of Columbia Children's Theatre's outstanding professional actors, along with a cast of children from CCT's YouTheatre. We hope you will join us for this on-stage holiday classic.
Sunday, December 12 | 3:30 PM
Holiday Pops
S.C. PHILHARMONIC
Tickets: $40
S/S/M: $35 
Help us ring in the season at HT@MTC with Morihiko Nakahara and the S.C. Philharmonic musicians for an afternoon full of classic carols and holiday anthems. (Pro tip: this show always sells out quickly – don't wait!)
JANUARY 2022
Sunday, January 23 | 3:30 PM
World of Musicals
THE HIT BROADWAY REVUE RETURNS
Tickets: $40
S/S/M: $35
The World of Musicals brings the very best of musical theatre to life and will return to the HT@MTC stage after wowing the audience in 2018. This musical revue is a stunning journey through the great world of your favorite musicals – with beautiful and emotional ballads from Evita to Les Misérables, along with great upbeat favorites from Rock of Ages to Mamma Mia – the World of Musicals is a performance for the entire family. Get ready to sing along to all your favorite and beloved musicals!
FEBRUARY 2022 
Saturday, February 19 | 7:30 PM 
Complexions Presents Stardust From Bach to Bowie 
VISUALLY STUNNING DANCE
Tickets: $40
S/S/M: $35
Rescheduled from the 2019-2020 season, Complexions presents Stardust From Bach to Bowie as a tribute to two fantastic artists who each founded his own musical hemisphere. The show includes Star Dust, dedicated to the one and only David Bowie, plus an additional repertory set to music by Johann Sebastian Bach. This world-renowned company has been featured on So You Think You Can Dance in the U.S. and Australia. Complexions was founded by Desmond Richardson and Dwight Rhoden, former stars of Alvin Ailey. Prior to the show, local dancers are invited to participate in a workshop with one of the company members. Details will be announced soon.
Saturday, February 26 | 7:30 PM
John Lakin and Friends 
GOSPEL CELEBRATION
Tickets: $20
S/S/M: $15
MARCH 2022
Saturday, March 12 | 7:30 PM
Thelma Houston
THE MOTOWN QUEEN RETURNS
Tickets: $50
S/S/M: $45
Back by popular demand, GRAMMY-winner and Motown legend Thelma Houston will take you on a journey exploring her musical roots during this unforgettable performance. Following her sold-out show on the HT@MTC stage in 2019, this diva will highlight her time at Motown, cover some disco classics, and perform a special tribute to her dear friend and labelmate, Mary Wilson. This is a show NOT to be missed!
Saturday, March 19 | 7:30 PM
Motown: The Ballet
COLUMBIA CITY BALLET
Tickets: $40
S/S/M: $35
As an ode to the Motown music everyone loves, Columbia City Ballet has produced this exciting new work to promote unity, diversity, and harmony. Showcasing how the formerly black-owned record company became the most commercially successful and culturally influential record label of the 1960s, this show features some of the most loved and popular hits from Motown's heyday. This mixed repertoire presentation features works by more than 12 choreographers and highlights dance genres, including classical ballet, jazz, and contemporary dance. 
Saturday, March 26 | 7:30 PM
MTC SHOWOFF
STUDENT, FACULTY, STAFF, AND ALUMNI TALENT COMPETITION
Tickets: $15
S/S/M: $10
Returning to HT@MTC for the third time, this fan-favorite performance will feature MTC students, faculty, staff, and alumni who will compete for this annual title. Produced by the local virtuoso Larry Hembree, the "biggest showoff" earns $1,000, the "fan favorite" gets $500, and all final contestants will perform on stage for the ultimate performance. Join celebrity judges and the MTC family for this annual event! 
APRIL 2022
Sunday, April 3 | 3:30 PM 
Best of Broadway
S.C. PHILHARMONIC
Tickets: $40
S/S/M: $35
Rescheduled from the 2019-2020 season, the S.C. Philharmonic presents the Best of Broadway. Featuring the ballads of Andrew Lloyd Webber to the hits from the heyday of that famous New York City street, this show celebrates some of the greatest songs from Broadway.
Tuesday, April 12 | 7:30 PM
Scott Bradlee's Postmodern Jukebox
BRINGING POP MUSIC BACK IN TIME
Tickets: $50
S/S/M: $45
Proving that everything new can be old again, pianist Scott Bradlee has become a viral pop sensation after creating a series of clips for YouTube that finds him and his ad hoc group, Postmodern Jukebox, reworking 21st-century pop hits in a variety of vintage styles — transforming Miley Cyrus' We Can't Stop into a' 50s-style doo-wop number, giving Macklemore's Thrift Shop a '20s jazz accent, crossing Daft Punk's Get Lucky with Irish folk music, and showing how Ke$ha's Die Young would work as a classic country tune.
Long Island-born Scott Bradlee grew up with a taste for jazz and classic standards, and he rose to a successful career playing supper clubs and night spots in New York City. After Postmodern Jukebox's cover of We Can't Stop racked up over four million views on YouTube, Bradlee and his crew became official internet stars, appearing on Good Morning America and being interviewed on National Public Radio. When not busy with his Postmodern Jukebox sessions and live appearances, Bradlee also served as musical director for the "immersive theater" project Sleep No More.
Saturday, April 23 | 3:30 PM | 7:30 PM
Junie B. Jones: The Musical
COLUMBIA CHILDREN'S THEATRE
Tickets: $15
Everybody's favorite kindergartener is now in first grade, and it's a big leap for Junie B. Jones. Join Junie B. and all your favorites from the popular children's book, like Lucille, Herb, May, Sheldon, That Grace, and of course, Mr. Scary and Gladys Gutzman the Lunch Lady – as Junie B. navigates the complicated world of first grade.
MAY 2022
Saturday, May 7 | 3:00 PM – 9:00 PM
Carolina Shout Festival
Tickets: $15 all-day pass
Produced by Reggie Sullivan, this outdoor event will feature regionally acclaimed musicians in the HT@MTC parking lot.