Robert Young
"The fact that I was able to go from zero to E-4 because of MTC and my technical skills was huge."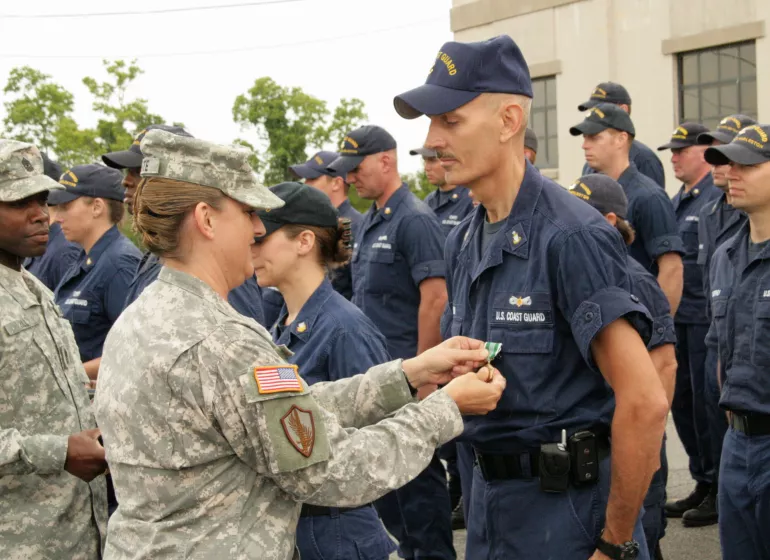 Robert Young Class of 1986, has had a decorated career in the U.S. Coast Guard and in law enforcement. He has returned to MTC as the Deputy Chief of Police.
On a given day, there are 7,000 U.S. Coast Guard Reservists ready to serve our country. Midlands Technical College (MTC) Deputy Chief of Police Robert Young '86 was one of them.


A Passion for Helping Others

Young grew up in Forest Acres, a suburb of Columbia. His father, a former army officer and mom, the local elementary school secretary. Following his high school graduation, he had a desire to give back to his community. He went to work with the Forest Acres Police Department and found a sense of comradery, belonging. After working a couple beats, he enrolled at MTC to develop a more diverse skillset.


"My best friend was also working at the police department," said Young. "We both decided it was time to enroll at MTC."
While studying, he was approached to not only make a difference in his community within law enforcement, but also the nation. "One day, my best friend brings me a Coast Guard flyer. He keeps telling me, 'We should do this. It would be great way to help pay for college and do something good.' He was right." Young enlisted in the Coast Guard Reserve just as he was finishing his criminal justice degree at MTC.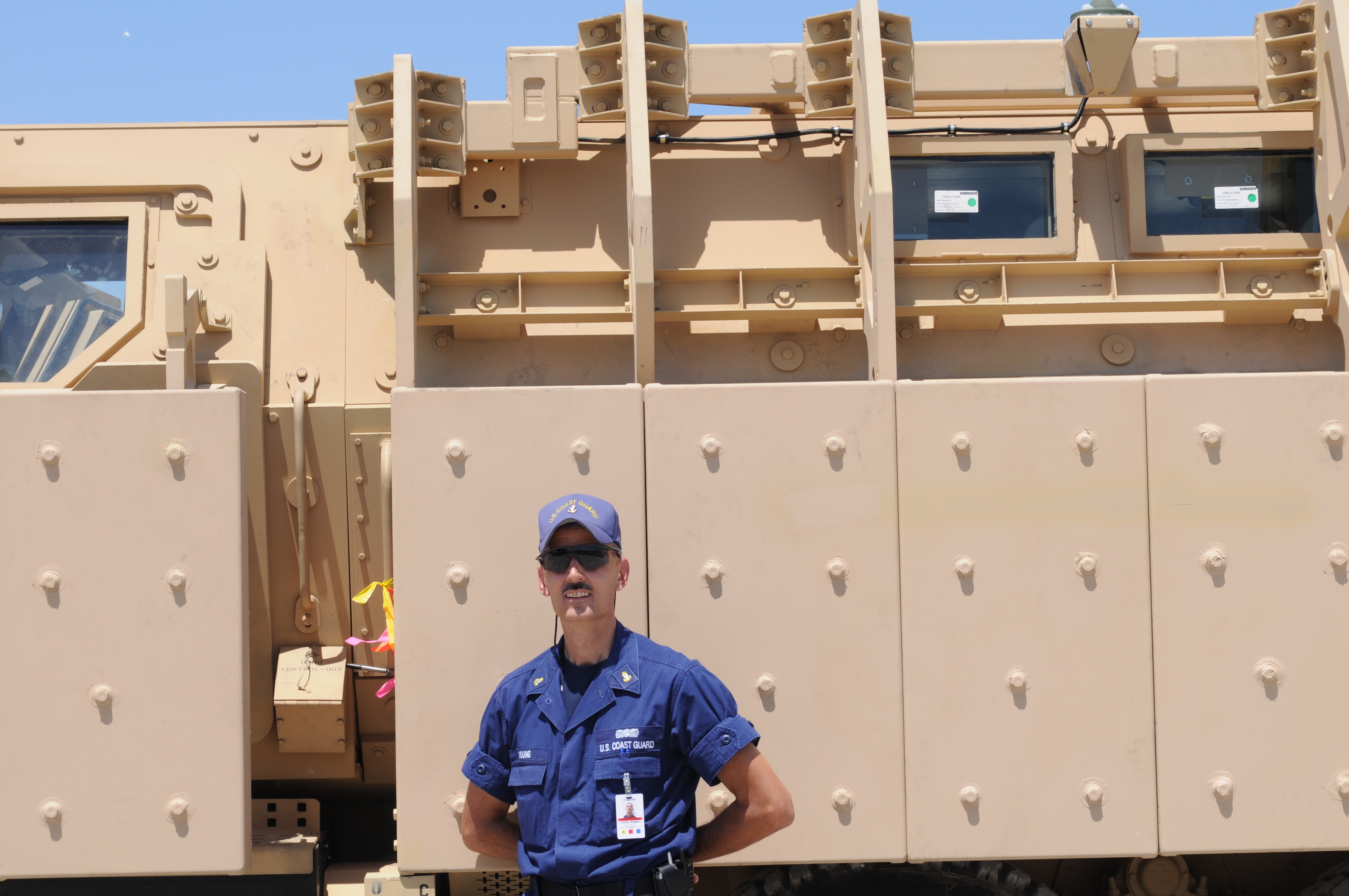 Underway on a New Career

Using the diverse skillset Young obtained at MTC, he entered the Direct Petty Officer Program. His training was accelerated, and he entered as an E-4 (Petty Officer Third Class). "It gave me a leap. The fact that I was able to go from zero to E-4 because of MTC and my technical skills was huge." Those same skills continued to carry him throughout his time with the Coast Guard, helping him climb the ranks and lead teams through critical missions.
Following the events of 9/11, one of those missions came at a time he least expected – while waiting for a chicken biscuit in the Chick-Fil-A drive thru.

"My phone rang, and I was being asked to go to the main Coast Guard office in Charleston." Upon arrival, he was made his way to a room filled with his peers planning for one of the largest events in the Coast Guard, Tall Ships. "All of these ships get together in Europe visiting the different countries, sail down the coasts of North and South America before heading back overseas." Deputy Chief Young was put in charge of all of the security operations, without advanced notice or planning.  "Over the next 14 hours, I was a mad man. I assembled my team, and we started coordinating resources and schedules for multiple jurisdictions." In the end, the event went off without a hitch, with Young's team providing security operations for nearly 100,000 visitors.


Coming Home

Young retired from the Coast Guard as a Command Master Chief in August 2017 after eight years active duty and 23 years reserve service. His last assignment was working with the Coast Guard Director of Operational Logistics who is a two-star admiral in Norfolk, Virginia, overseeing the command's reserve enlisted members. Although retired, Deputy Chief Young still had the desire to give back to the community he called home. He worked in local and state law enforcement before becoming the chief of police with the City of Belton. Once the deputy chief of police at MTC position came open, he knew it was an opportunity to give back to the institution that gave so much to him.
"For me, my skillset fits nicely with what Chief Tim Martin is looking to accomplish here at MTC. I bring a wisdom and experience into my position; together, we are building something robust that MTC can be proud of."
Outside the office, Young can be found inside the classroom, educating Mavericks. He currently is teaching criminal justice and police academy training courses. "Coming back to MTC was not on my radar but has been one of the biggest blessings. It's not hard to get up in the mornings and come to work. Even though it's been over 30 years since I was a student here, one thing has not changed – the family-like atmosphere."