Midlands Technical College, assisted by 24 grant partners, helped build a pipeline of Information Technology (IT) talent in the Midlands region. Through Midlands TechHire, MTC offered scholarships, training, and job opportunities for the high-growth IT field. Scholarships, tuition, books, supplies and certification exams were covered at 100%.
Midlands TechHire offered young adults ages 17-29 and a limited number of unemployed and underemployed workers with rigorous, high-quality IT training. Participants were high school graduates and residents of Richland, Lexington, or Fairfield counties.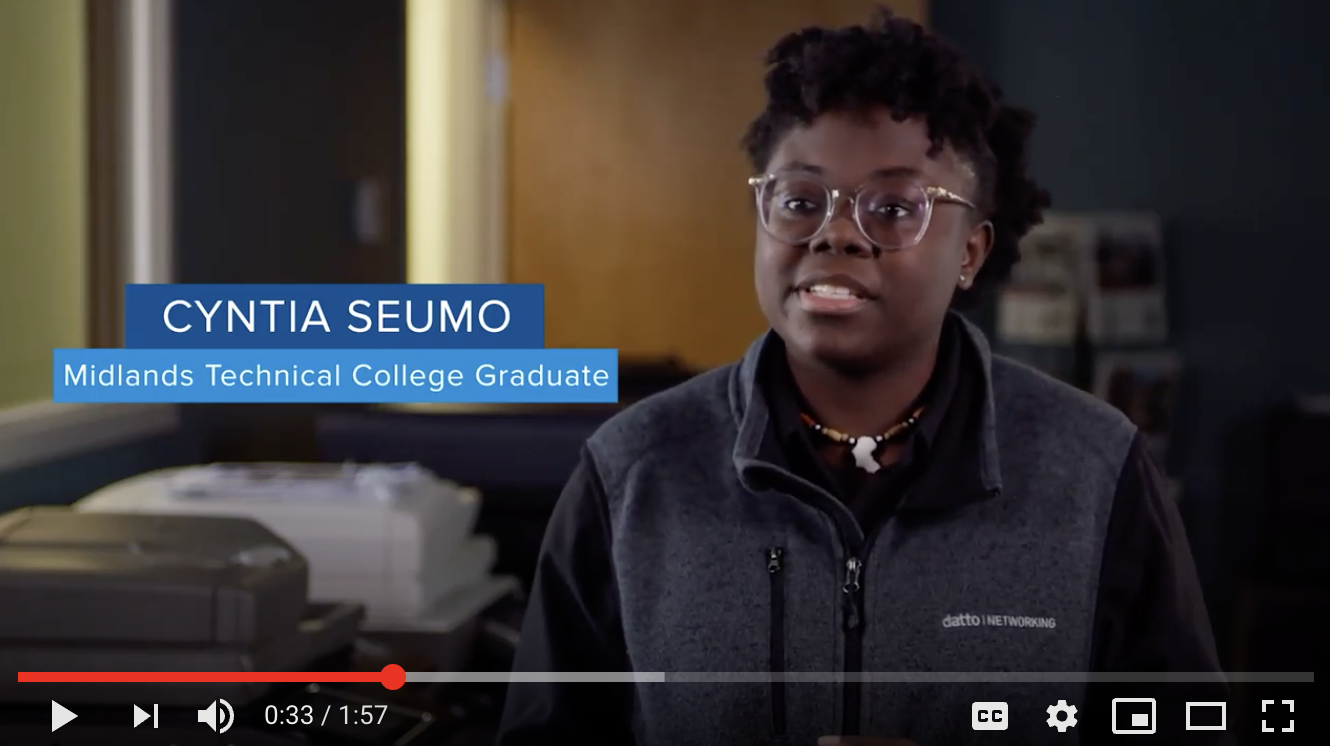 Cyntia Seumo has a bright future ahead of her after completing the MTC TechHire Advanced Desktop and Server program.
We offer the following training programs:
Midlands TechHire is fully funded by the U.S. Department of Labor, Employment and Training Administration. The award amount received over a 4-year period is $4,000,000 and is effective from July 1, 2016 to June 30, 2020. The program provides training for participants in the three-county area served by Midlands Technical College.
Questions?
Qiana Henton, Program Director 
hentonq@midlandstech.edu
803.691.3963
Mary McBride, Job Readiness Coach
mcbridem@midlandstech.edu
803.691.3829
Gwendolyn Preston, Retention Advocate
prestong@midlandstech.edu
803.691.3912
Office Hours
Monday – Thursday 8:00 a.m. – 5:00 p.m.
Friday 8:00 a.m. – 1:30 p.m.