The School of Social and Behavioral Sciences Week includes discussions about hot topics such as social justice, climate change, politics, mental health and wellness, PTSD, and dealing with stress from COVID-19.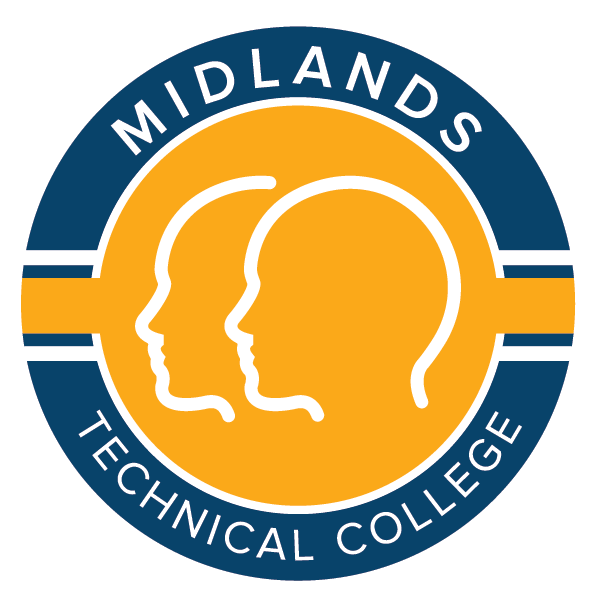 Events By the Day
Monday

March 29

---

Fieldwork Exhibition
Zoom, 3pm-4pm

Join us on a broad exhibition of anthropologists and their fieldwork. Fieldwork is the process through which all four subdisciplines of anthropology conduct their research and apply it to the world. This exhibition will explore the types of fieldwork and how it impacts the world around us.

---

Get Psyched: Opening Night Welcome Event 
Zoom, 6pm-7:30pm

Join us for a full presentation featuring a short film showing and guest speakers who will talk about the background, causes, and types of PTSD. Then hear from survivors of PTSD in our community about their personal experiences dealing with PTSD.

Tuesday

March 30

---

Get Psyched: PTSD Treatments
Zoom, 9:30am-11am

Through live presentations and short videos, learn about PTSD treatments from experts in the field. Treatments discussed will include Eye Movement Desensitization and Reprocessing (EMDR) and Virtual Reality (VR). Students will also have time to ask questions near the end of the event.

Public Perception of Criminal Justice: A Discussion of the Application of the Thomas Theorem
Zoom, 10am-11am

Join us for a multi-disciplinary panel discussion addressing the Thomas Theorem and applying its assumptions to interpreting public responses to perceived police misconduct. Specifically, why and how police and courts knowingly under inform public knowledge (based upon what they sincerely believe to be required legal and social priorities) that drive public response, the patterns of public behavior being produced, and the real ramifications of that.

---

Geography: A Forum on Majors and Careers
Zoom, 11am-12pm

Join current MTC and UofSC faculty and students to discuss the many exciting opportunities available to geography majors. Broadly speaking, geographers explore the connections between Earth's physical environment and political, economic, social systems. By studying geography, you will learn how to think globally, make and interpret maps, analyze quantitative and qualitative data, and decipher both natural and human landscapes. These skills will prepare you for a variety of in-demand careers including natural and cultural resource management, policymaking, international aid and human rights, disaster and emergency management, urban and regional planning, international businesses, and teaching positions at all levels

---

Sociology: A Look Into Careers
Zoom, 1pm-2pm

A panel discussion among Sociology faculty, current MTC sociology students, and prior MTC sociology students addressing the applications of sociology to various career fields. This activity is designed to illustrate the advantages the sociological perspective could supply in such fields as intelligence analysis, police work, healthcare, politics, and other fields that are not overtly associated with the study of sociology.

---

Shock Proof: Overcoming Economic Challenges and Uncertainties
Zoom, 3pm-4pm

Join us for an intriguing discussion with business leaders in the community who will inform students on ways to prepare for economic challenges. The panel will also focus on how future business leaders can keep their businesses afloat as they prepare for uncertainties in the economy.

Wednesday

March 31

---

A Discussion on Community-Based Policing
Zoom, 10am-11am

Community-based policing will be defined and discussed by a multi-disciplinary panel of faculty and practitioners. The application of sociological theory in the formation of community programs will be discussed and critiqued. A short question and answer session will end the panel.

---

A Discussion on Restorative Justice
Zoom, 11am-12pm

The social functions of restorative justice will be explored by sociology and criminal justice faculty and community practitioners. Specifically, the processes of repairing the damage brought by crime to individuals, communities, social institutions, and society through vested actor discussions leading to fundamental social changes among relationships and communities through restorative justice will be reviewed and explored.

---

Get Psyched: PTSD Types and Resources
Zoom, 12:45pm-2:10pm

This discussion will focus on PTSD types and resources that can help those in need. The Clothesline Project will also be presented and displayed. Shannon Nix from UofSC will cover sexual assault and resources for sexual assault. A representative from STSM will provide other resources for PTSD. Veterans Affairs will also provide resources.

---

Special Edition of MTC LIVE: "Time to Talk"
Facebook Live, 5pm

Join us for this special edition of MTC Live on Facebook: "Time to Talk." Hear from current students in the School of Social and Behavioral Science, and learn how they are talking to their friends and family about some of the toughest topics in today's society. We'll discuss social justice, climate change, politics, mental health and wellness, and much more.

Thursday

April 1

---

Social Science Forum
Zoom, 2:30pm-3:45pm

Explore one of the critical social problems in modern society. During this forum, we will explore human-caused global climate change with an eye toward the culture, social structures, and social institutions, including the political system, giving attention to the myriad negative consequences and inequities resulting from human-caused global climate change. We will explore the causes of climate change, potential solutions, and impediments to those solutions and take a look at the issue from various perspectives.

Friday

April 2

---

Ask The Psychologist!
Zoom, 11am-12pm

Get answers to the questions you always wanted to ask! Psychology Faculty at MTC and from other institutions will provide students with the opportunity to acquire information and answers to their questions from a range of areas in the field of psychology.

Do you have a question for one of our expert psychologists? Submit your question ahead of time by sending it to psychologydirector@midlandstech.edu.

---

Psychology Career Panel
Zoom, 12pm-1:30pm

Inquire about careers in the field of psychology and hear from panelists about the many diverse career pathways for students in psychology. MTC Psychology faculty and others from various institutions will give academic and career advice, explain how psychology can be used to improve the human condition, and participate in a question and answer session.

Do you have a question about careers opportunities for psychology students or need career advice? Submit your question ahead of the event by sending it to psychologydirector@midlandstech.edu.