$0 Tuition and Fees for Spring 2022
It's time to transform your tomorrow.
The new Workforce Scholarships for the Future program is helping take care of your tuition and fees so you can take charge of your future.
At MTC, the college is covering the costs of MTC tuition and fees for every qualified student enrolled this upcoming Spring. The goal is to help South Carolinians get the education and training they need to fill the high-demand careers of today's workforce.
We have more than 150 programs in 8 Schools of Study that are purposefully aligned with the core industries that drive the South Carolina economy.
All South Carolina residents (adults and recent high school graduates) are eligible when they enroll in our academic and continuing education career pathways from January 1, 2022 – May 1, 2022.
Students' tuition and fees will be covered after all Federal, State, local, and private assistance, including other available scholarships and grants are applied. Books are not covered.
This is a one-time opportunity. The funds are limited and are currently only available for the Spring 2022. 
MTC Requirements to Qualify for $0 Tuition and Fees for Spring 2022:
Academic Programs

You MUST complete your financial aid application if you are planning to enroll in an academic program. (If you have a FAFSA on file for 2021-2022, this is complete). Have questions or want help? Student Financial Services (Financial Aid) will be monitoring and responding to emails at asksfs@midlandstech.edu.

Continuing Education and Training Programs (CCE)

You MUST register for and attend a virtual information session if you are planning to enroll in a training program. Call 803.732.0432 for assistance if needed. PLEASE NOTE: Training course(s) must be offered in the Spring 2022 period to qualify for the Workforce Scholarships Program. Here is a list of eligible programs:

Accounting and Payroll Specialist
Business Analyst
Commercial Drivers License CDL
Certified Nursing Assistant
Certified Nursing Assistant with Medical Scribe Specialist
Certified Nursing Assistant with Phlebotomist
Computer Technician
Database Analyst
Desktop and Server Administrator
EKG Specialist
Emergency Medical Technician
Facilitating Career Development
Forklift Operator
Forklift Operator with OSHA 10
Front-End Web Developer
Full Stack Web Developer
HVAC Entry Level Technician
Industrial Electrical Maintenance Technician
Industrial Mechanical Maintenance Technician
Landscaping
Lean Six Sigma Green Belt
Lean Six Sigma Yellow Belt
Machinist/Computer Numerical Control (CNC) Operator
Medical Billing and Coding
Medical Scribe Specialist
Meeting and Event Planning
Office Administrative Specialist
Patient Care Technician
Personal Trainer
Phlebotomist
SHRM Exam Prep
Supervisory Certificate
Welding

Additional Requirements

You MUST register in courses that are approved within your program plan. 
You MUST maintain a 2.0 or higher GPA in your Spring 2022 courses.
Next steps for getting started:
Important Dates and Deadlines
March 2, 2022: Mandatory Information Session to receive a scholarship for a corporate and continuing education training program
March 3, 2022: Spring II (7-week) academic classes begin. (The last day to register is February 25.)
January 1, 2022 – May 1, 2022: Eligibility period for academic as well as corporate and continuing education training classes.
Message from the President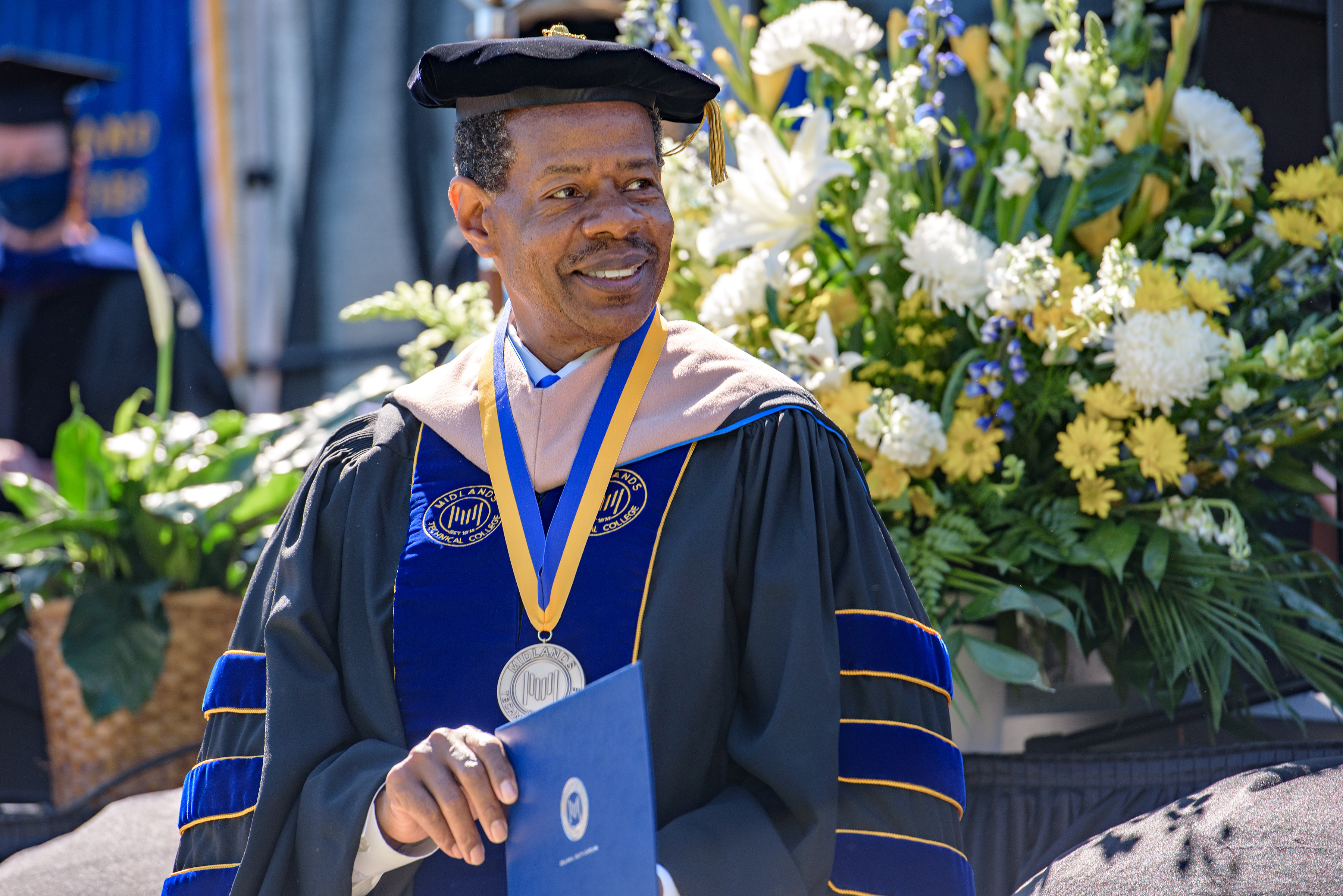 Midlands Technical College always seeks to ease the financial burden for our students. 
The new Workforce Scholarships for the Future announced today, combined with other student financial aid and scholarships that already exist, allow MTC to offer courses in the Spring without students paying any tuition and fees. 
Again, new and current MTC students will not pay for tuition and fees in the Spring of 2022. 
We are thrilled to be able to offer this unprecedented educational opportunity for our students.
Dr. Ron Rhames